It's Hit or Miss Wednesday!
A few weeks ago I was eating lunch and watching a Sandra Lee rerun on Food Network.  At the end of the show, as usual, she made a cocktail, only this time it was a Banana Daiquiri Mocktail (no alcohol) and it looked so good.  I knew I had to try it and post about it on a hit or miss Wednesday.
First of all, it's so simple and I had all the ingredients on hand.  Also, it called for 1/4 cup sugar for each drink.  I substituted the sugar with Splenda and rimmed the glasses with coconut since there is coconut milk in the drink.
It's so easy to rim your glass with coconut, salt, colored sugar, etc.  Just dip the rim in lime juice or water and then dip it into whatever you want to rim it with.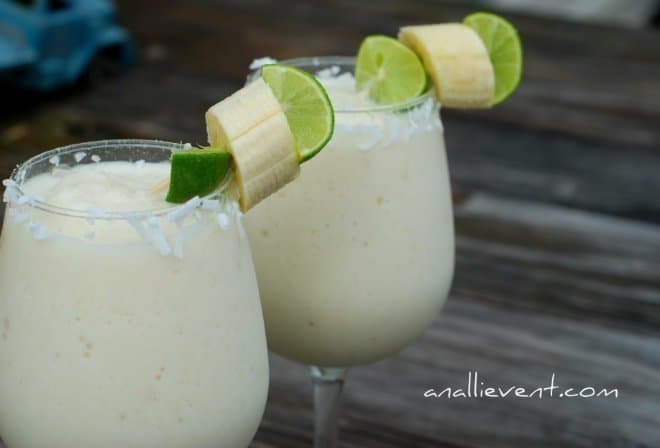 Was the Banana Daiquiri Mocktail a hit or a miss?  It was a big, fat hit!  I will definitely make these again!  You can get the recipe here!
The coconut milk mixed with the banana, lime juice and ice creates a unique flavor and is smooth and really refreshing.  You must try it!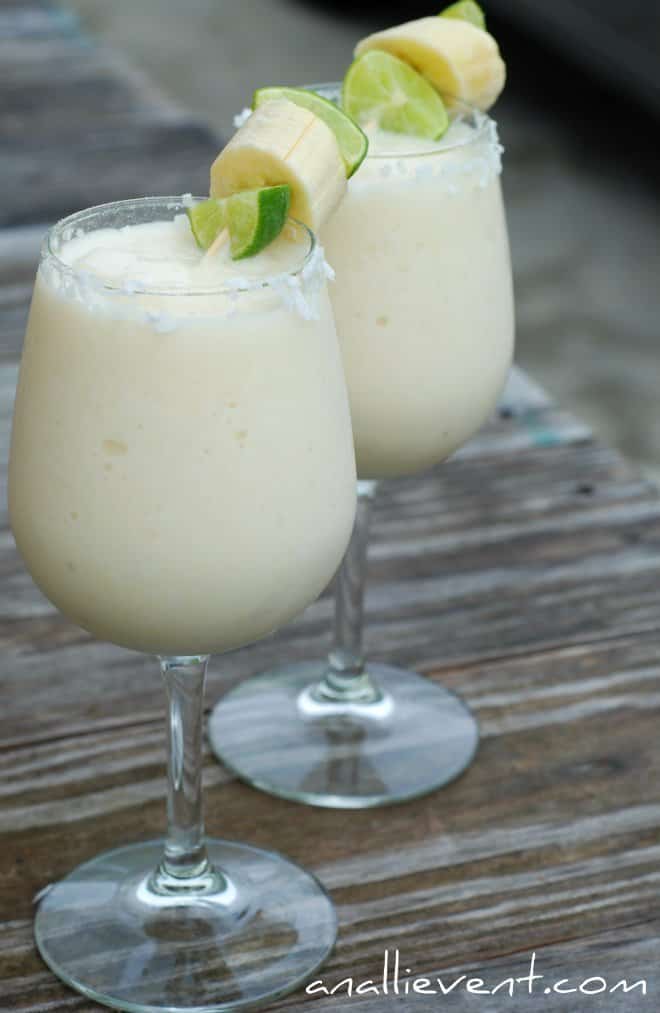 Looking for other mocktails?  Try my No-Tequila, Just the Sunrise Mocktail or my Frozen Margarita Mocktail. They are both delicious!
What's your favorite mocktail? Trust me, you won't miss the alcohol at all!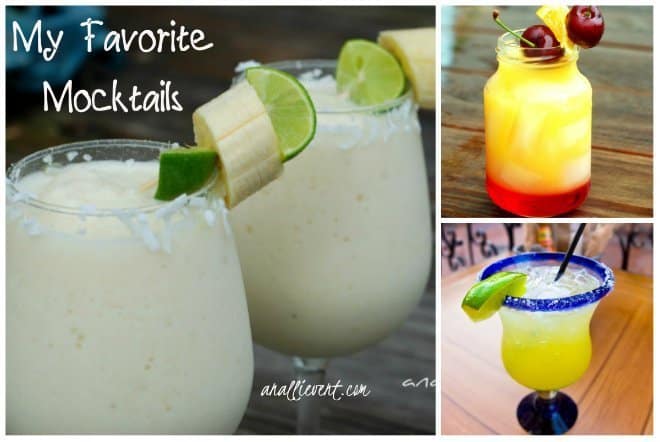 Print Friendly