Do you say frosting or icing? I seem to always be switching between the two, so I googled it. I'm glad I stuck to Chocolate Cupcakes with Peanut Butter Frosting. Seems I'm correct on this one!
Here's the deal:
"Icing is generally used to glaze pastries or cakes and tastes more sugary than frosting. Frosting is a thick, fluffy mixture, used to coat the outside of a cake."
Now that we've got that national crisis settled, let's talk cupcakes. Recently, one of my favorite preschool teachers asked me to bake cupcakes for her preschool class at church. Yep, she's a teacher at one of the local schools and at church. The kids love her and so do I! Marilyn has such a way with kids! It's almost magical.
There was a time when I was a cake mix snob. You would never, ever catch me using a boxed mix. I turned my nose up at those prepackaged boxes when I passed them by at the grocery store. But sometimes a boxed mix comes in handy.
Helpful Hint: I add a teaspoon or two of pure vanilla to make a cake mix taste like homemade. You can get my homemade vanilla extract recipe here. It's so easy to make your own vanilla.
When it came time to bake the cupcakes, I had symptoms of a cold and was feverish, so I resorted to a boxed mix, lots of hand washing, and made the frosting from scratch. I guess I was a little delirious, because half way through the baking time, I realized I had done something I've never done before! I had left out the eggs – all three of them! Yikes! I just knew I'd have to redo the cupcakes!
Alas, when the baking time was up, the cupcakes looked great. So I asked my daughter and husband to eat one and they both proclaimed them delicious. Then I remembered those recipes that call for a cola and a cake mix and realized I didn't need the eggs at all.
That revelation caused me to look back and remember all the times I didn't bake a cake because I was out of eggs. Dang.
That's when I began another round of researching (Love it!) and found this from Live Strong:
"If you wish, you can also make a boxed cake mix entirely without eggs. You can compensate for the loss of flavor by using milk instead of water, but it's not usually necessary. You can make an acceptable cake just by pouring a standard 12 ounces soda into the mix. Another alternative is to add sour cream or yogurt in place of the eggs. For a healthier version, use a can of pumpkin puree with the cake mix. Applesauce or other pureed fruit will work too, making a moist and nutritious cake."
I added nothing in place of the eggs because it was an oversight. The crumb of the cupcakes looked normal and tasted as good or better than when I add eggs. They didn't fall apart. Actually, they were perfect. Go ahead and leave those eggs out. I'll never tell!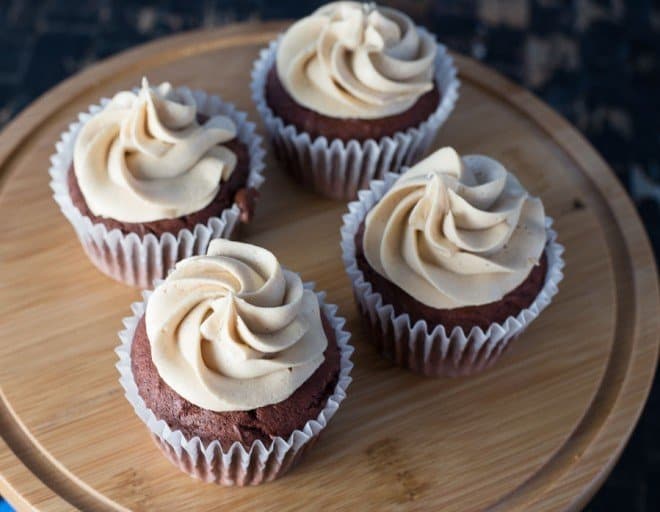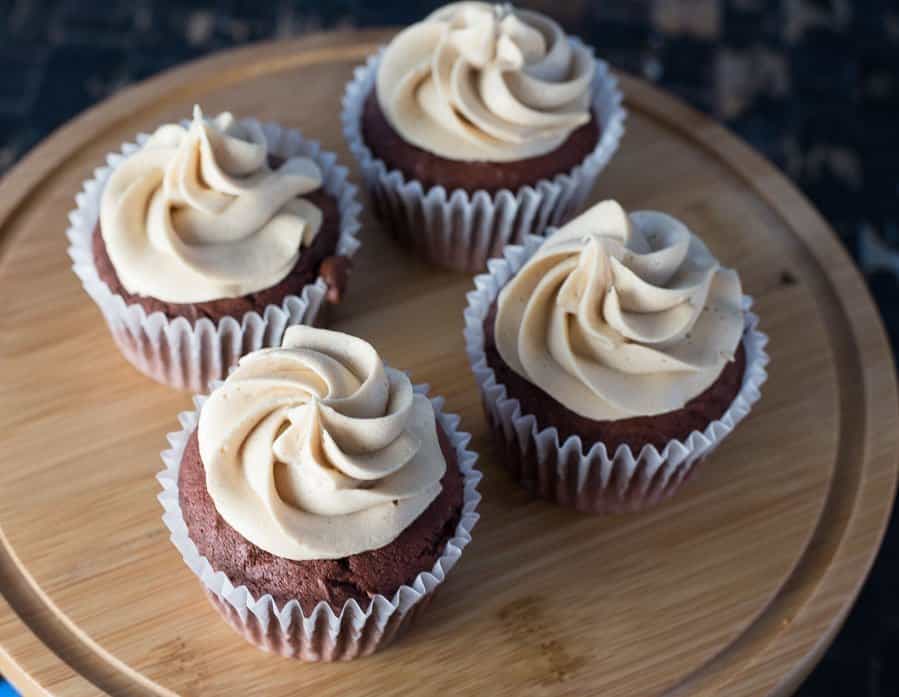 Helpful Hint: I made sure none of the children had peanut allergies before making the peanut butter frosting.
Chocolate Cupcakes with Peanut Butter Frosting
Ingredients
1 chocolate cake mix (prepare according to directions on box)
1 teaspoon vanilla
Frosting
½ cup butter, room temp.
1 cup peanut butter
1 tsp. vanilla
¼ cup heavy whipping cream
2 cups powdered sugar
Instructions
Place cupcake liners in tins and preheat oven to 350º.
Mix cake mix according to directions on box.
Fill each cupcake liner ¾ full of batter.
After baking according to package directions, let cool to room temperature.
Frosting:
With mixer, mix together butter and peanut butter until smooth.
Add powdered sugar, a little at a time, and mix until smooth.
Add whipping cream and vanilla.
Beat for about 3 minutes.
Frost cupcakes.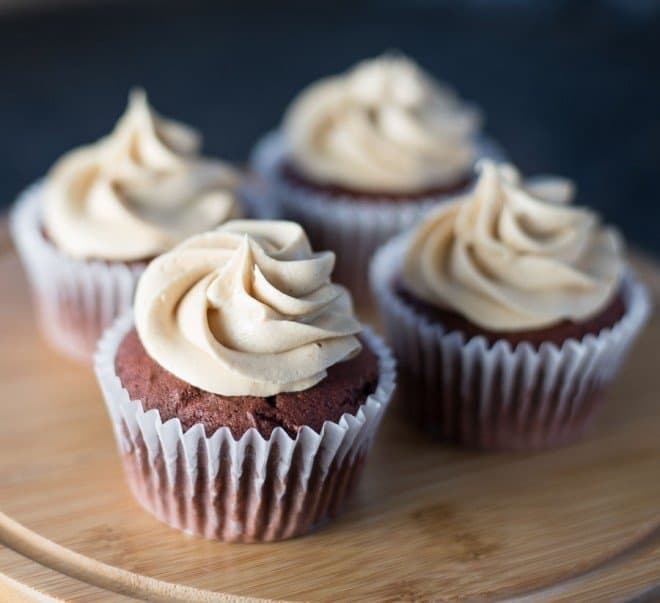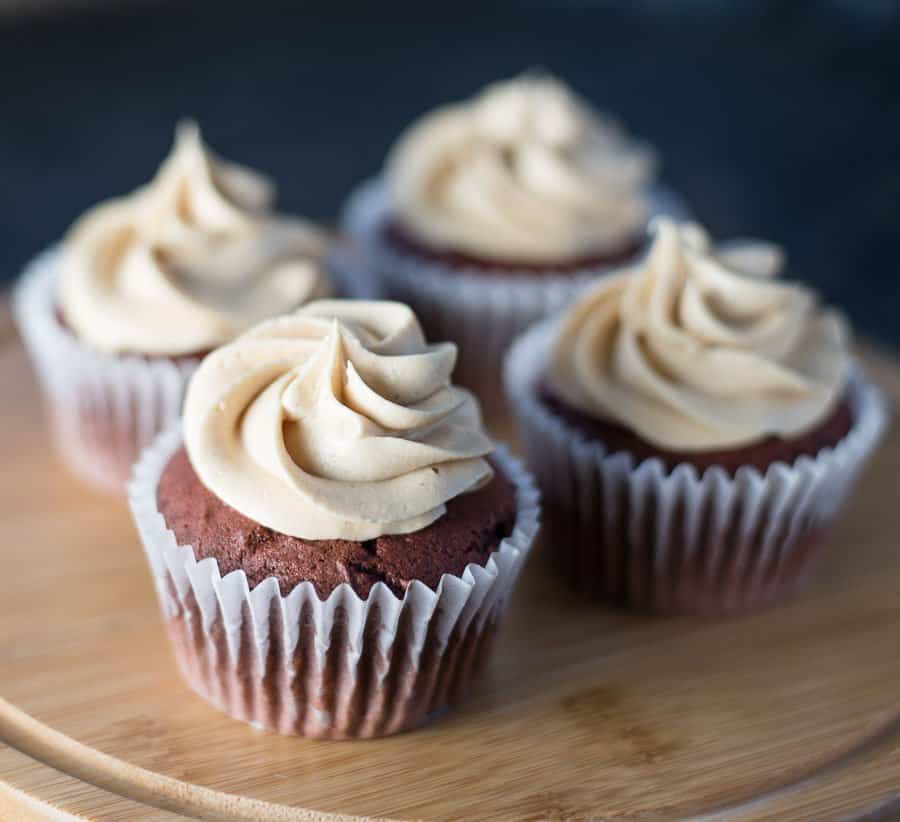 If you love cupcakes, be sure and check out my Mango Peach Minions Cupcakes.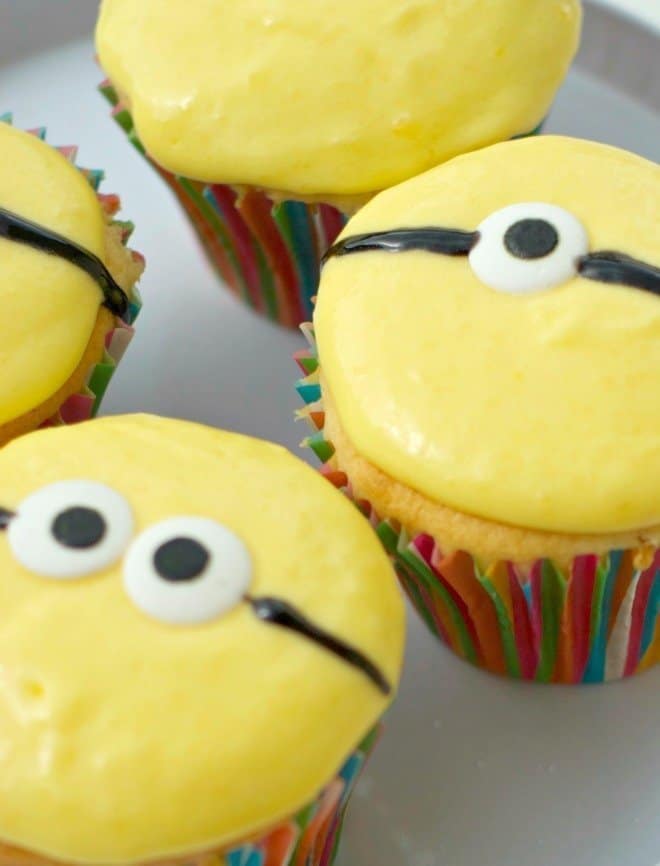 What about some Red, White and Blue Cupcakes?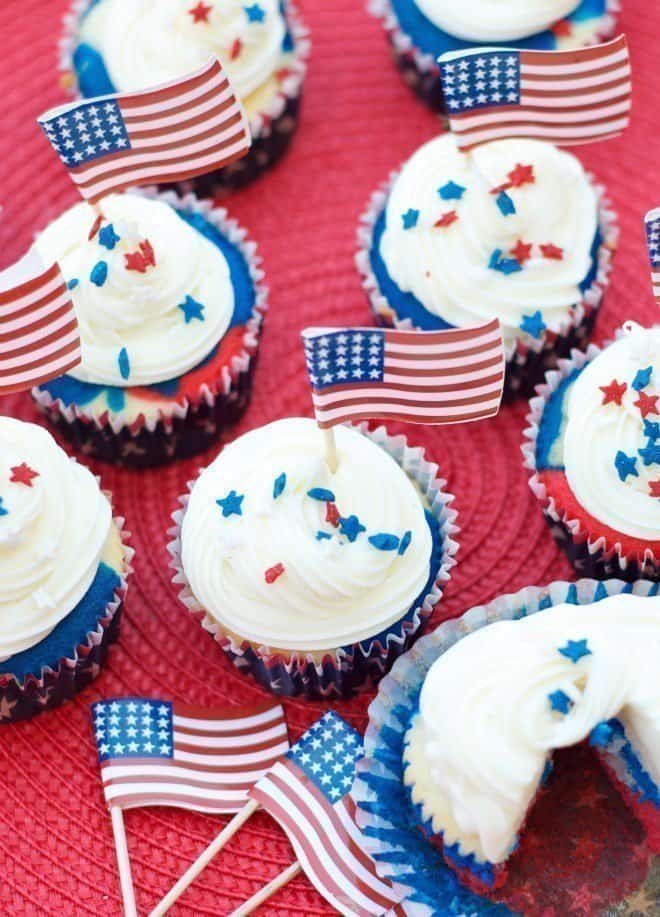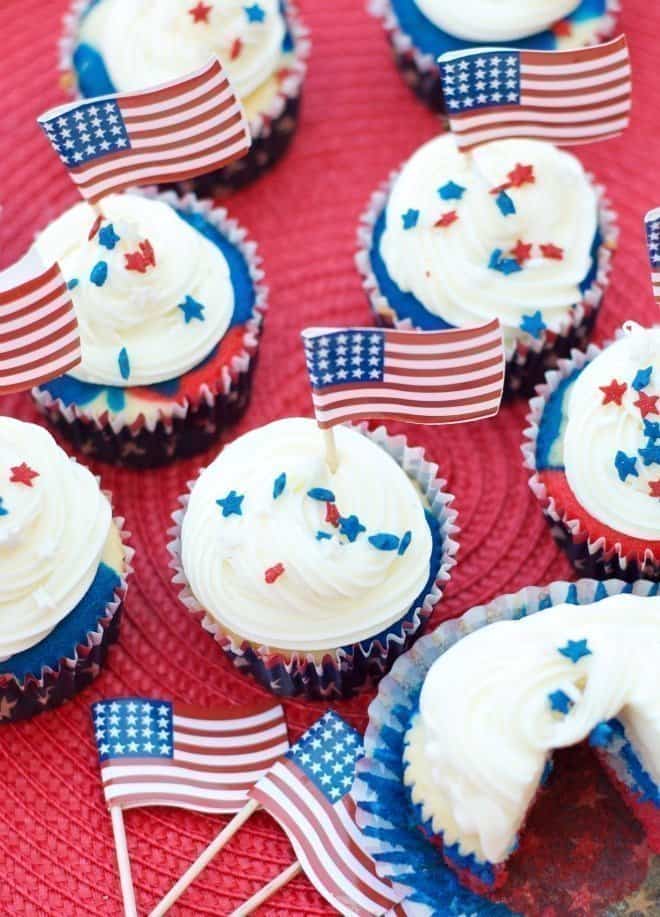 Orange Blossom Cupcakes are a big fave at my house, too!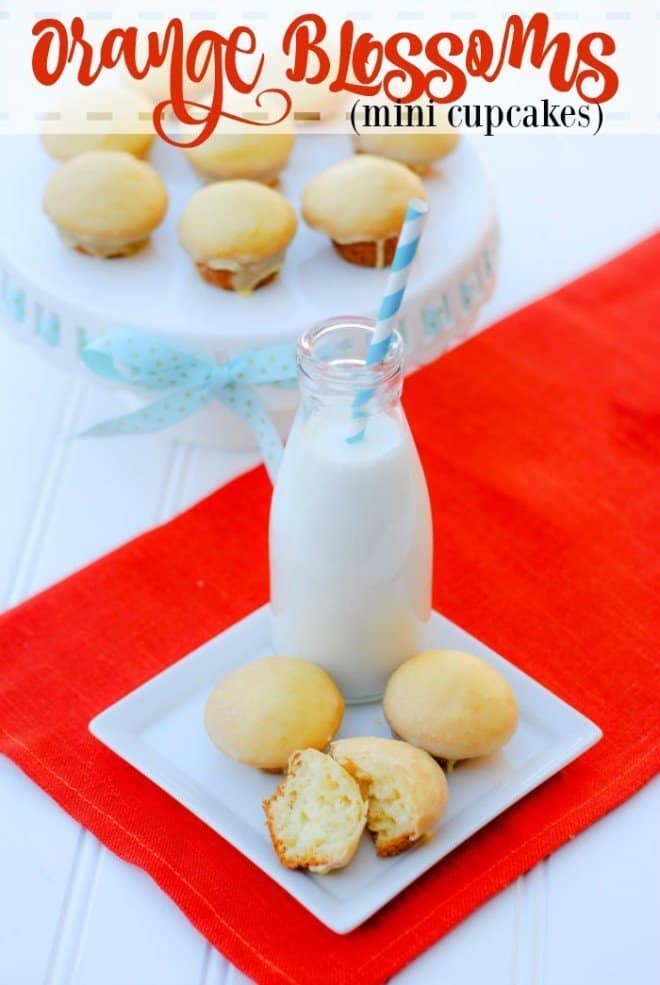 What's your favorite cupcake frosting?

Print Friendly