It's Hit or Miss Wednesday! Last week I shared an easy DIY canning lid pumpkin and I promised that this week's hit or miss would be just as easy.  Seems like I'm on a fall fruit kick with the pumpkins and pears!
Remember these light bulbs?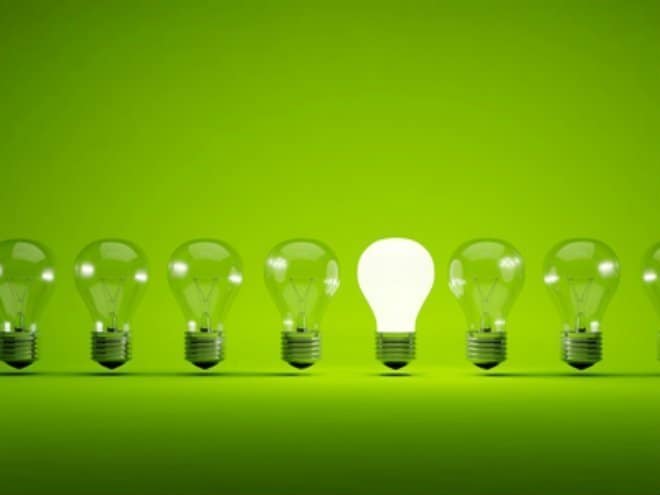 Do they still make them?  I found 2 in lamps that I've never changed out for the energy-saving kind and then I found one up in a cabinet.  Perfect, because I like to display things in odd numbers.
Why do I need light bulbs?  To make DIY rustic pears, of course.
When I found dozens of these pears on Pinterest, I thought they were the cutest things ever.  Just search for rustic pears and you'll see everything from twine covered rustic pears like I made, to sparkly Christmas ornament pears.
Here's what you'll need:
3 light bulbs (the old-fashioned kind)
Twine
Hot Glue Gun
It's really simple.  Start at the small end of the light bulb and wind the twine around, adding dots of glue as you go to hold the twine in place.  Then add the twig to the top with a drop of hot glue and you are done!
I did get a little glue happy at times and some of the glue tried to peak out around the twine.  You don't need a lot, just a little dot here and there.  When you get halfway through, flip the light bulb over.  It makes it easier to work with.
I think I'm going to incorporate these pears into my Thanksgiving centerpiece.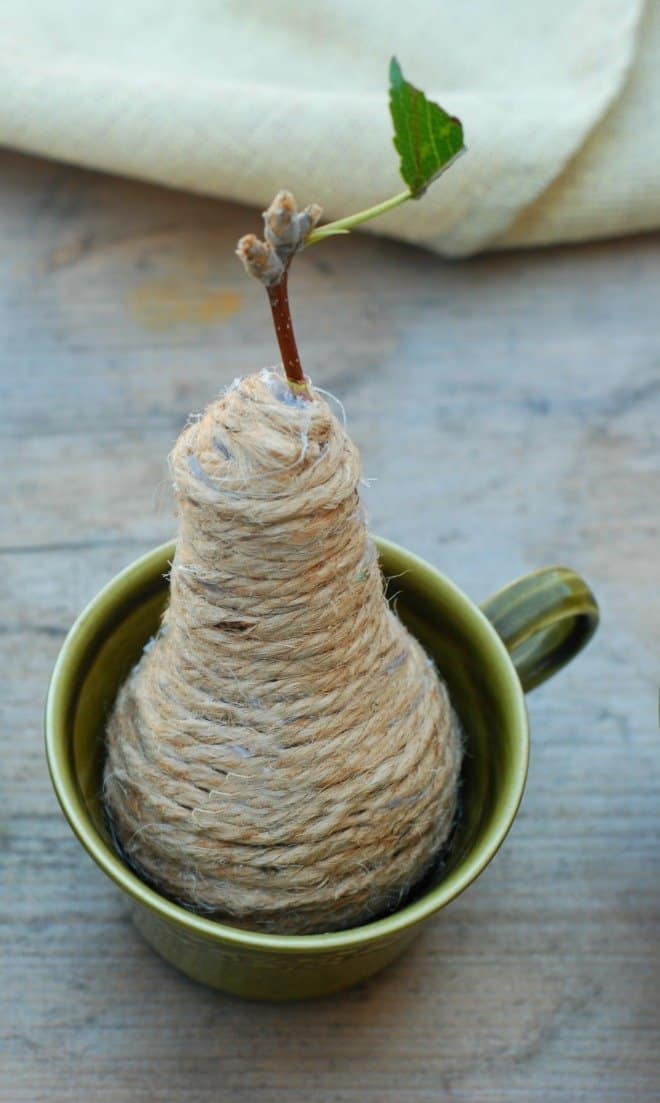 Special Note:  Please keep away from children because the bulbs are breakable.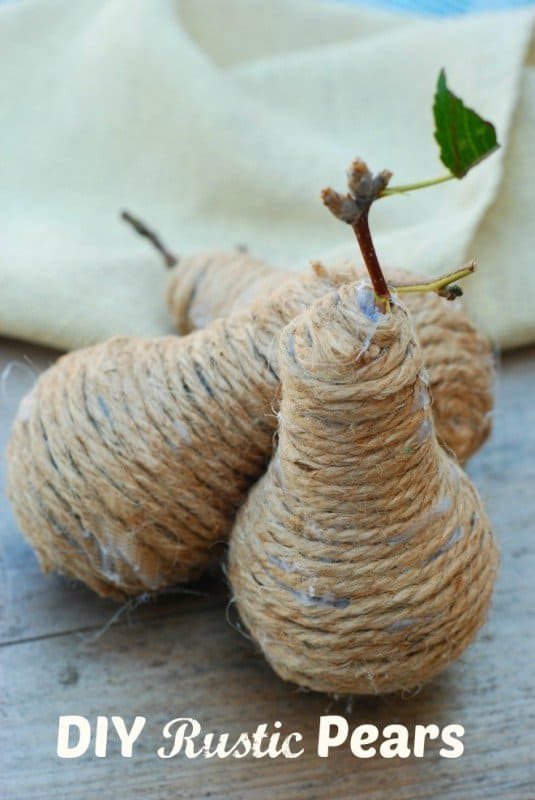 These pears are really cute and a bowl full of them will make the coolest rustic centerpiece.  How do you decorate for fall?

Print Friendly