Who doesn't love Dumbo? Dumbo has long been one of my favorite Disney movies. Of course, I know all the words to every song in the movie. When the live-action movie was released, I was in Dumbo heaven. These Dumbo Birthday Party Ideas are fun and easy to pull off.
Dumbo Birthday Party Ideas
Planning a theme is easy for this one. A carnival party is a perfect way to showcase Dumbo. That was easy. Now it's time to grab a pen and paper and plan the guest list.
Make a Guest List and Send Out Invites
Make a list and send out invites! These are some of my favorite invitations below.


Decorations for Dumbo Birthday Party
A red and white table skirt is just what your food table needs. Don't forget a lifesize Dumbo cutout. Photos will be so cute!
Who can resist the tent-shaped lollipop stand? It's adorable.


Tableware for a Carnival Dumbo Party
You can't go wrong with any of the tableware below. I love the bright, colorful plates and cups. And a Ferris Wheel cupcake stand will be the talk of your party.
Food
I would skip the peanuts if you're inviting anyone with nut allergies, especially if you don't know if a guest may have a nut allergy. It's better to be safe than sorry!
A cute alternative is Circus Peanut Candy. These were such a thing when I was a little girl. These are peanut-shaped marshmallow candies with a soft and spongy texture.


A carnival party calls for carnival type food. Here are some great ideas. Pick out your favorites and you're done.
A Hot Dog Bar
Corn Dogs
French Fries
Nachos
Sno-Cones
Lollipops
Popcorn
Animal Crackers
Cotton Candy
Caramel Apples
Carnival Party Games
Can Toss Game
Ring Toss
Ping Pong Toss
Check out these DIY Carnival Party Games!
Entertainment
Face painting is a fun idea. If you're not good at face painting, chances are you have a friend who would love to help you out.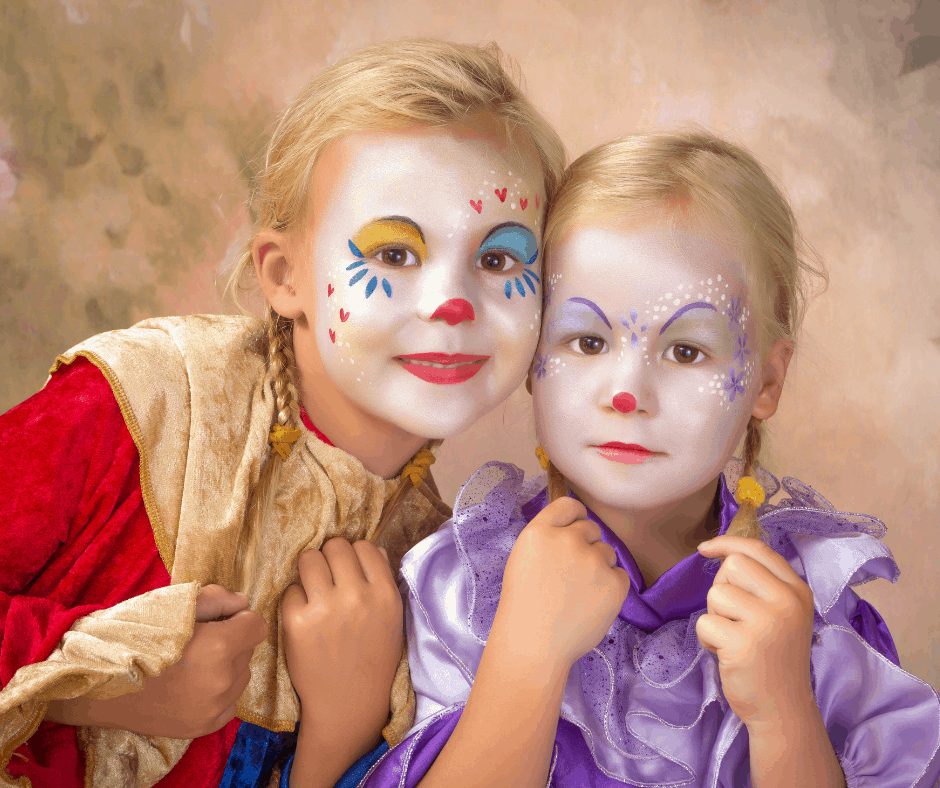 Hiring a clown is a good idea for older kids. They tend to freak out younger kids. I remember when my son was about 16 months old. We attended a birthday party with a clown. He basically cried the entire time. Clowns can be downright creepy to some kids.
These are also great entertainment ideas:
Balloon Artist
Juggler
Bubble Machine
Dunk Tank
Photo Booth
Magician
Favors
Once the party is over, you'll want to send your guests home with a little reminder of how much fun they had.


A Dumbo Birthday Party is such a fun party. You can go as wild or stay as tame as you'd like. Happy partying!
Check out my other party ideas!
Best Birthday Party Games & Tips