I was tagged a few days ago by the lovely and talented Kristen from The Road to Domestication to participate in a blog hop.  Kristen blogs about any and everything pertaining to the home including her latest projects, recipes and introduces me to a lot of new products during her product reviews.   Make sure you stop by and check out Kristen's blog.
What's a blog hop?  It's sometimes referred to as a blog tour and it's a way to go behind the scenes of your favorite bloggers and get to know them a little bit better.
All I have to do is answer 4 questions asked by Kristen.  Deep breath . . . here goes!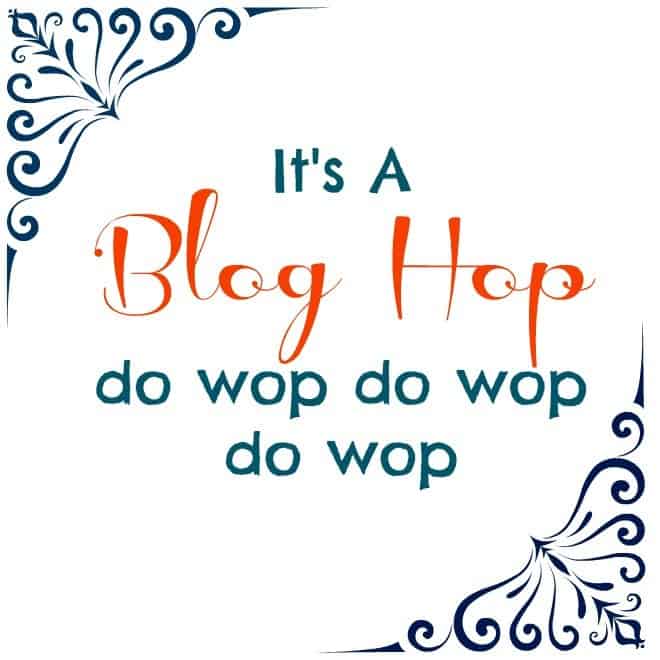 Get to Know me Better Blog Hop
1.  What are you working on?
The question should be, "What are you NOT working on?"  At this very moment I'm working on 2 sponsored posts, a post for a cooking blog that has asked me to be a monthly contributor (I'm more than excited about that!), hosting a weekly Pinterest linkup (Pretty Pintastic Party every Friday) and trying to keep up with all of my own posts, plus all the duties I have get to fulfill as a pastor's wife, mom and nana.  I'm also working on our Girlfriend's Unlimited BIG Christmas Party.
2.  How does your work differ from others in your genre?
When I started blogging I really didn't even know what a blog was.  Yes, I visited blogs, but I didn't know that's what they were called.  So I had no preconceptions of what my blog should be, so I've always written from my heart in the same style I'd talk to you if we were face to face.
When I actually hired a designer to redesign my blog on my first blogging anniversary, I was trying to come up with a catchy tagline that explains everything I do in a nutshell.  I hit a major writer's block and my mind went blank.  I then did what any good writer does, I sent a text to my daughters and asked them to come up with something.  Daughter #1 sent back a smart butt text that said, "From the window to the wall . . . I make a good cheeseball."  I almost went with it.
Seriously,  I never take myself too seriously!  I bring it all to the table and try to do it in a light and humorous way.  If I try a recipe or project and it's a fail, I share it anyway and I always let my readers know that it (or I) was a big miss!
3.  Why do you write what you do?
I was a writer way before I was a good cook or party planner!  You should see some of my early poems and songs that I wrote in high school.  Yikes!
Reading, Writing, and English were always my favorite subjects in school.  Math, however, was not.  We were never good friends.  And we never will be.
If you want to read a little about how I started writing, here's one of my favorite posts, Tween Cousins, Bookmobiles & Endless Summers.
When I sit down at my laptop with an idea, I just start writing away.  It's just who I am.  Writing has never been a chore for me and blogging is so much fun.  As a matter of fact, I do believe I have 51 draft posts at the moment.  Will they all be published?  Maybe.  Maybe not.
4.  How does your creative process work?
I never ask myself, "What should you blog about today?"  I get inspiration from just living life and I always jot down ideas on my notes app on my phone except when they come to me in the middle of the night and I promptly forget the idea!  Don't tell anyone, but I've actually been inspired to write a new blog post in the middle of church and yes, I jotted it down.  I later repented and crossed myself (I'm not Catholic, but I love to make the sign of the cross).
I'm so glad you dropped by today and I do hope you learned a little bit more about me.  Leave me a comment so I can get to know you better, too!
At this point I've been instructed to tag two bloggers to keep this thing going.  Here's the problem, everyone I think of has already done it or is in the process of doing it.  I give up!  If you're a blogger and want to participate in this blog tour, just tag up and answer the questions!  🙂