This post, Jalapeno Popper Dip, has been compensated by Collective Bias, Inc. and its advertiser. All opinions are mine alone. #TeamPizza #CollectiveBias #cbias
It's crunch time! We're in the midst of football playoffs and I can hardly wait to see if my favorite team makes it to the big game. (Fingers crossed!) I'm already planning my big game menu and completing my Walmart grocery shopping list.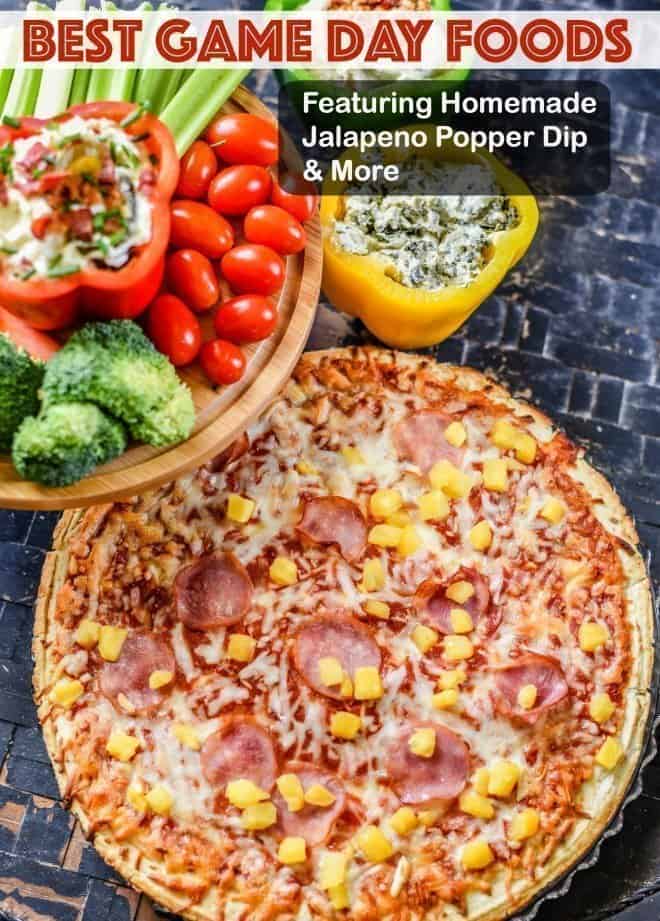 Life-long Football Fan
I've been a football fan as long as I can remember. I was a cheerleader from the time I was in first grade all the way through to high school. I well remember my very first cheerleading outfit, those little black and white saddle shoes and blue and white pompoms.
After all these years of being a fan, I actually understand the game of football.  My three brothers all played football in high school and one of them was the star quarterback. As a cheerleader and a fan, I never missed a game. And I won't even go into detail about my teenage crush on a certain football player at my high school. 🙂
Nowadays, when it comes to football, we are a house divided. This past Sunday, my future son-in-law was cheering for his favorite team (not mine) and they were leading the entire game until the very end and the kicker missed the field goal! I do believe I saw tears in his eyes! Yes, we take football seriously around here.
We also take football food seriously. Everything I serve has to taste delicious, but I'm not about to spend the day in the kitchen missing all the action. That's when our favorites, Red Baron Classic Crust Hawaiian-Style, and Red Baron Brick Oven Cheese Trio make an appearance. It's "Crust Perfection in Every Bite!"
Over the years, I've nailed down the football food necessities and that includes pizza and crunchy veggies and dip. I also have a few tricks up the sleeve that keeps me in on the action and away from too much food prep. I buy Red Baron Pizzas, Edwards Pie (for dessert) and pre-made spinach artichoke dip and white bean dip from Walmart.
Before the game begins, I cook the pizza according to the package directions and make homemade Jalapeno Popper Dip.
Jalapeno Popper Dip
Let's make some easy Jalapeno Popper Dip! Mix the sliced Jalapenos and cheese. Place in a pie plate and bake for 25-30 minutes or until lightly browned and bubbly.
Helpful Hint: I like it hot, but if you don't like a lot of heat, dice the peppers and reduce the amount to 1/4 cup.
Cut the top off of a red pepper. Remove the seeds and fill with Jalapeno Popper Dip. Garnish with bacon and chives and serve with veggies, crackers, and pizza.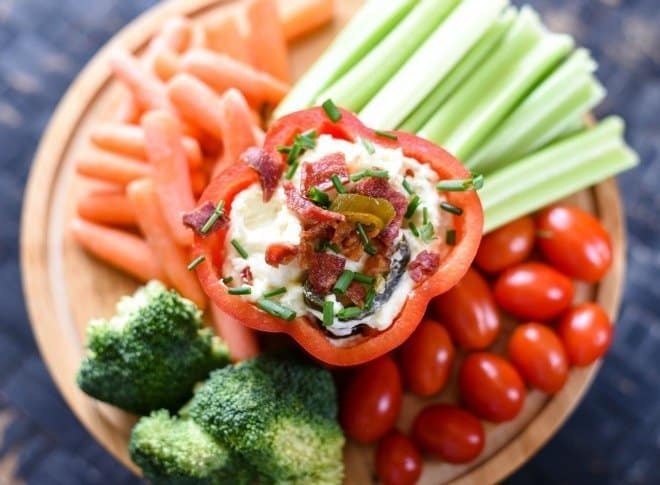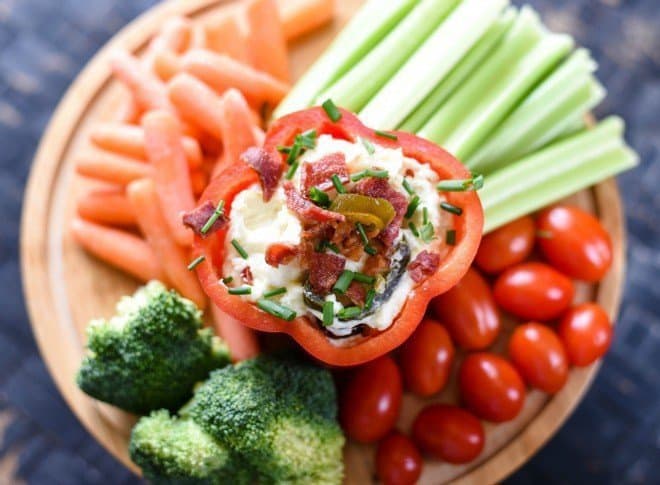 Jalapeno Popper Dip
Ingredients
1/2 cup sliced, pickled jalapenos
1 (8 oz.) cream cheese, softened
1 cup shredded pepper jack cheese
1/2 cup shredded mozzarella cheese
1/4 cup grated parmesan cheese
6 slices bacon, cooked, cooled and crumbled
1/4 cup chives, chopped
Instructions
Preheat oven to 350º.
In a medium bowl, mix the first five ingredients.
Place the jalapeno/cheese mixture in a pie pan and bake for 25-30 minutes or until light brown and bubbly.
Garnish with bacon and chives.
Serve with veggies or crackers.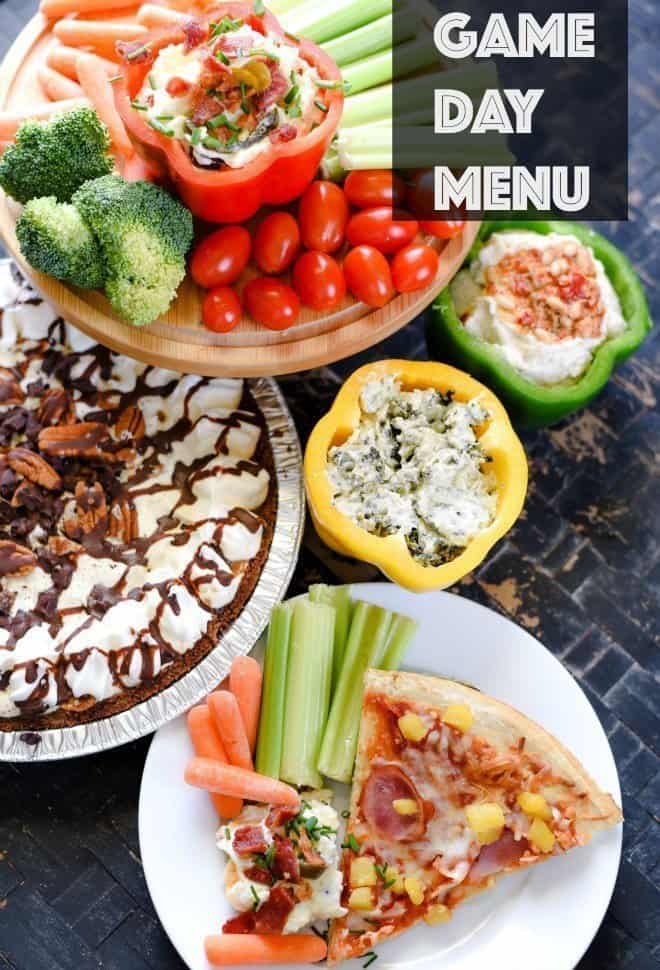 Are you ready for the big game? My Jalapeno Popper Dip is easy as pie and it pairs perfectly with Red Baron Pizza and veggies. Speaking of pie, Edwards Turtle Pie makes a sweet ending to a great game.
You May Also Like

Print Friendly