I always host a huge Super Bowl Party and these are the best Super Bowl Party Foods! Don't miss my complete collection of the best game day recipes.
A few years ago, my other favorite team, The Carolina Panthers, was Super Bowl Bound! I want to get up and dab' a bit just thinking about it.
They lost, but that's beside the point. Right now I'm sharing a huge collection of my Best Super Bowl Party Foods.
Then, my main team, the Atlanta Falcons appeared in the Super Bowl! I'm from GA and I lived in Atlanta back when I was in my early 20's – just a few short years ago – wink.
They lost, too! Oh, well, at least my Super Bowl Party Foods are delicious!
Whoever you're cheering for, I've got all the party foods you need.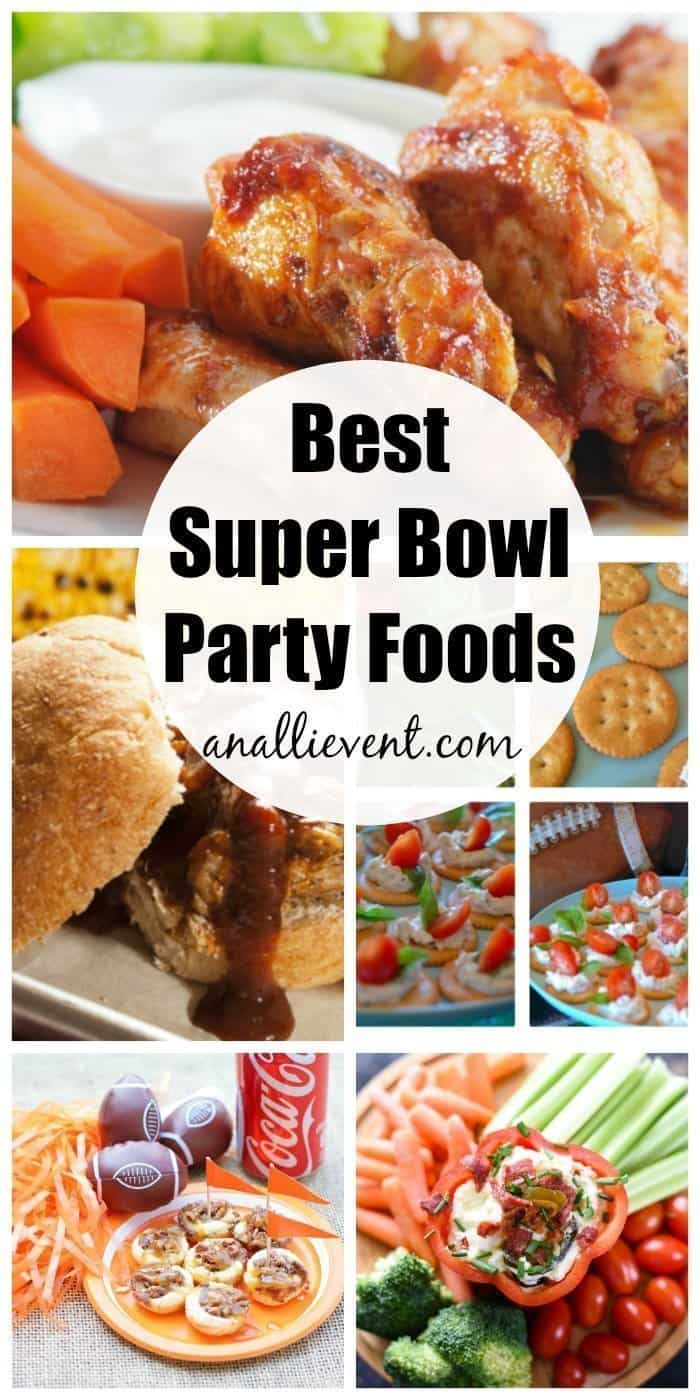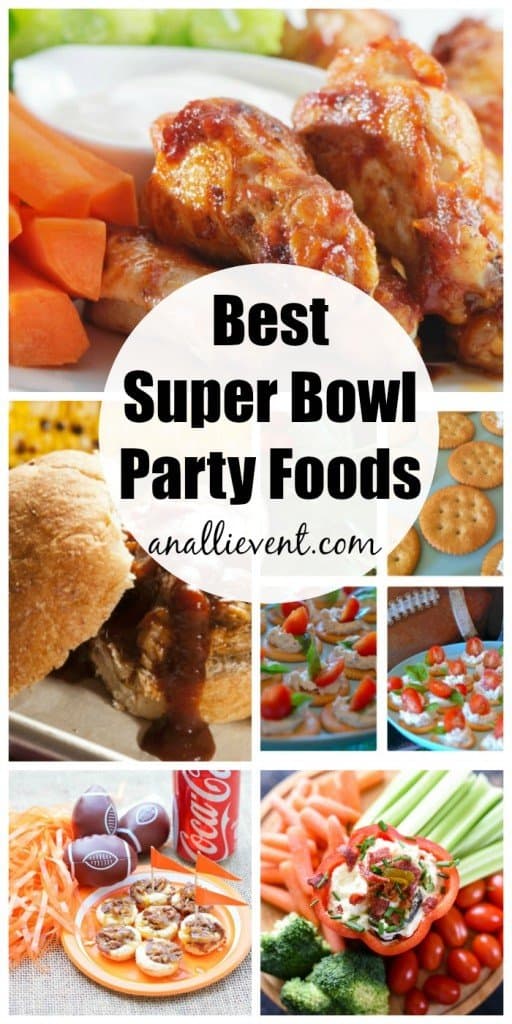 I've been making lists of what foods/drinks I'll be serving on Super Bowl Sunday. Every family member has their input and I try to make each one's favorite. Here are a few:
Best Super Bowl Party Foods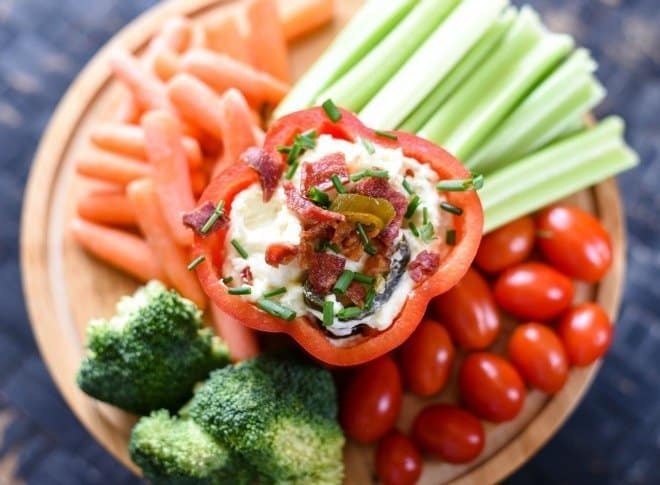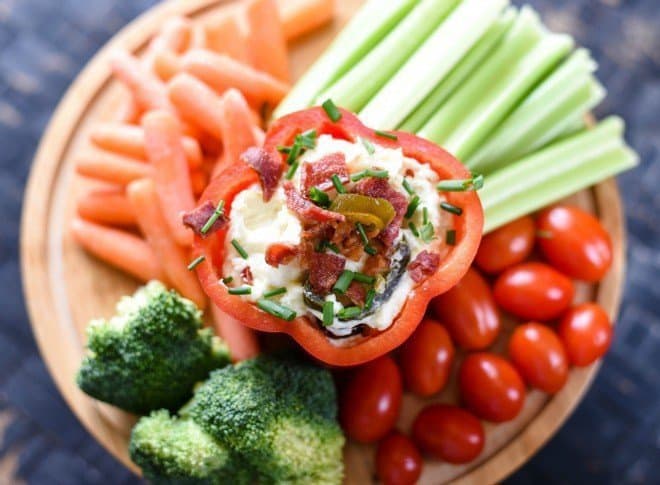 Spicy Buffalo Wings with Homemade Bleu Cheese Dip & More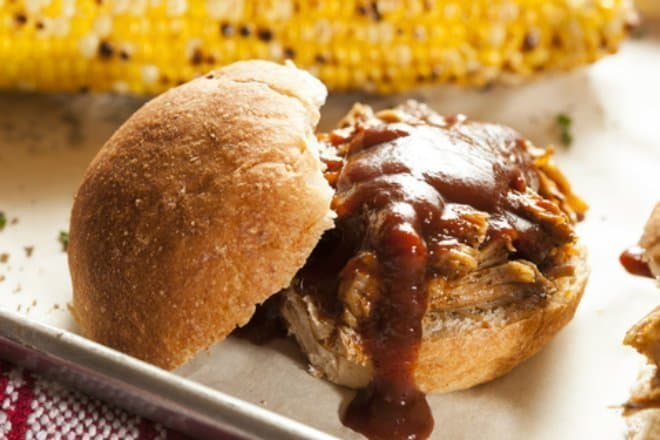 Chocolate Heath Bar Trife (A Game Day Favorite)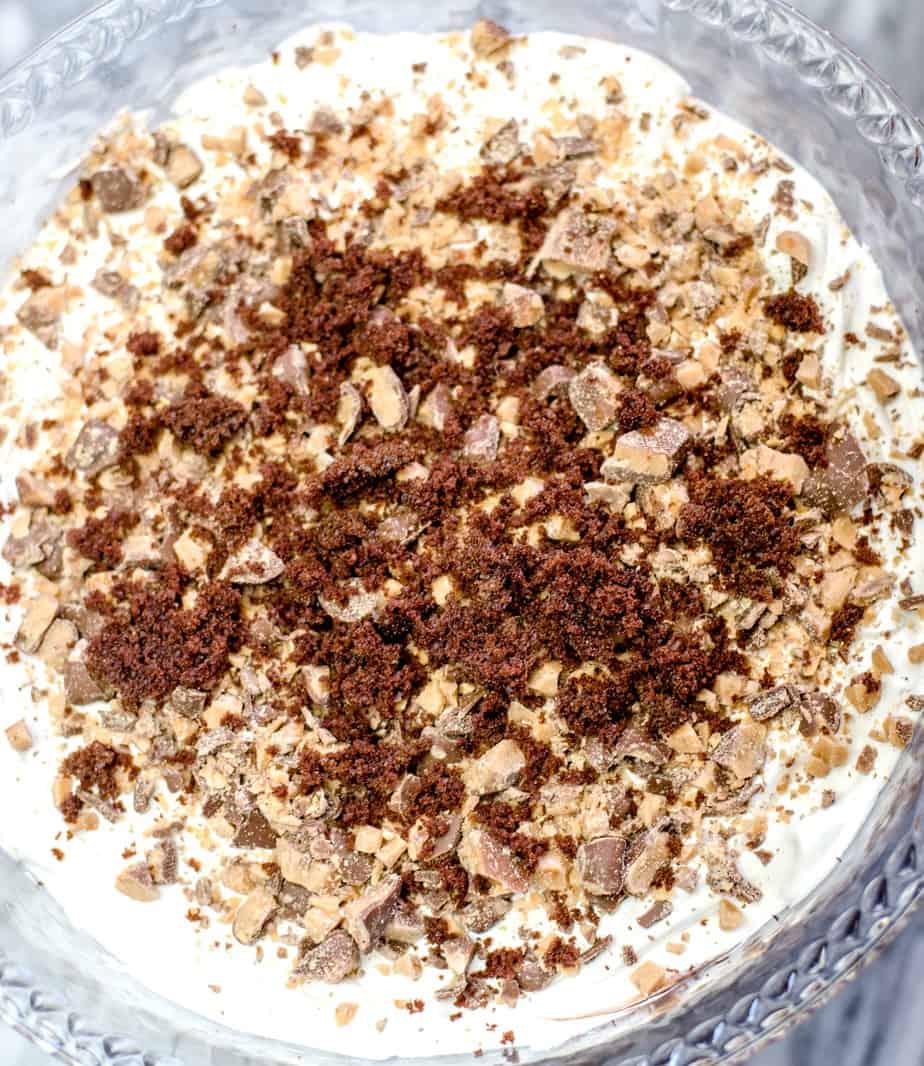 Herbed Cheese, Basil & Tomato Appetizers, Ham & Pepper Jack Bites, Puttin' On The Ritz Cookies
Mocha Punch
I always serve a punch bowl full of our favorite punch. You have got to try this punch! It's like a huge bowl of frappuccino.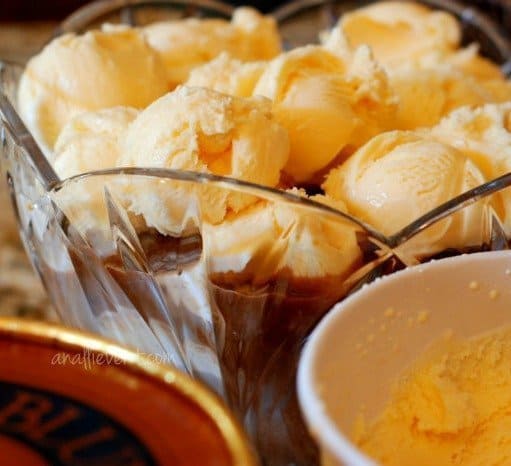 Most of these posts include decor tips and FREE Printable party games, too! Be sure and check them all out.
A few years ago, the Carolina Panthers played for the championship against the Denver Broncos. Here's the deal: The Denver Broncos are my sister, Melinda's, favorite team.
You may have read about her amazing weight loss here or tried her Buckeyes recipe here. Last year was the first time our teams have played each other in the Super Bowl. Actually, it was only the 2nd time the Panthers made it that far.
Here's Melinda at the Denver playoff game! Boo! 🙂
I will never forget that Super Bowl Sunday when my sister and I were arch-enemies for the duration of the game. 🙂 That's right! She was in Colorado cheering for her Denver Broncos.
I was here in South Carolina yelling for the Carolina Panthers. Once the game is over, we're best buds again.
This seems like a good place to insert some grandkid photos. Wink.
You May Also Like
Kickoff Party with DIY Randy the Ref Centerpiece & Lighter Fare
This easy DIY Referee centerpiece will be the hit of the party!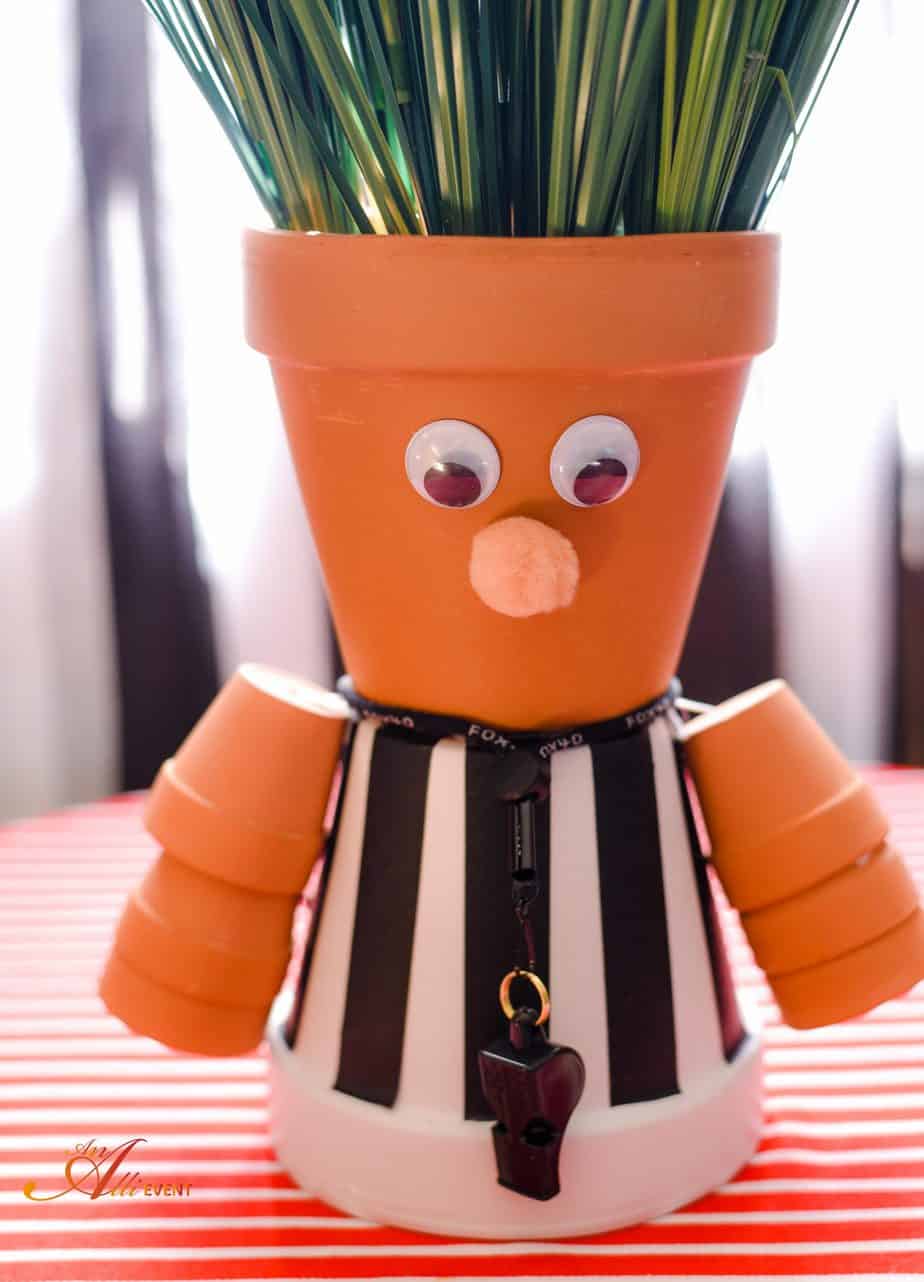 Blue Cheese Bacon Dip Plus Homegating Party Foods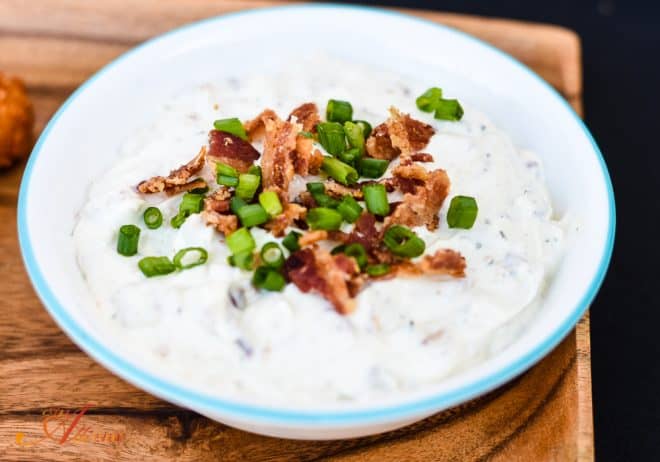 Homemade Guacamole For Football Party
Pecan Tassies and Big Football Bash Party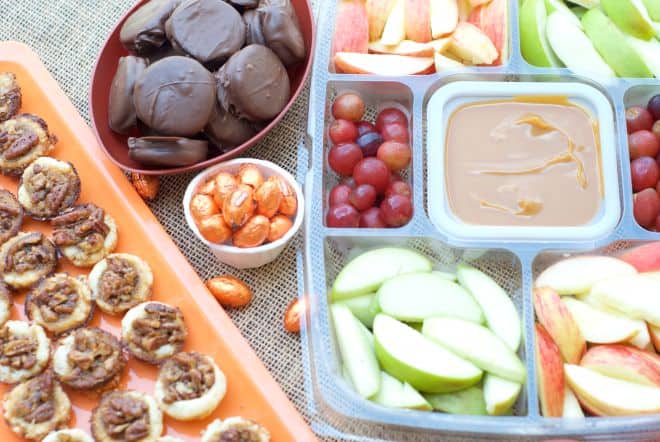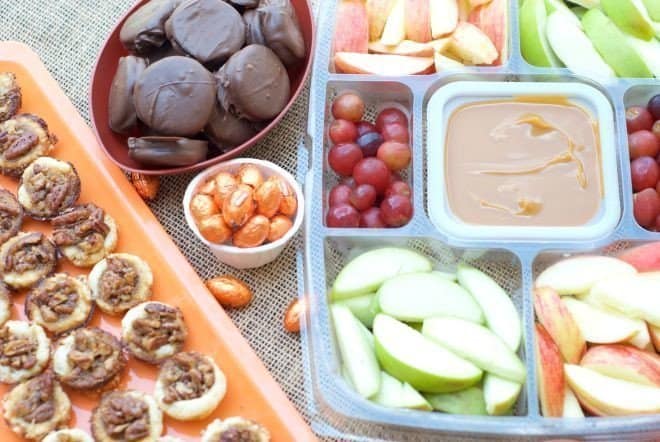 Mississippi Mud Fondue and Football Quiz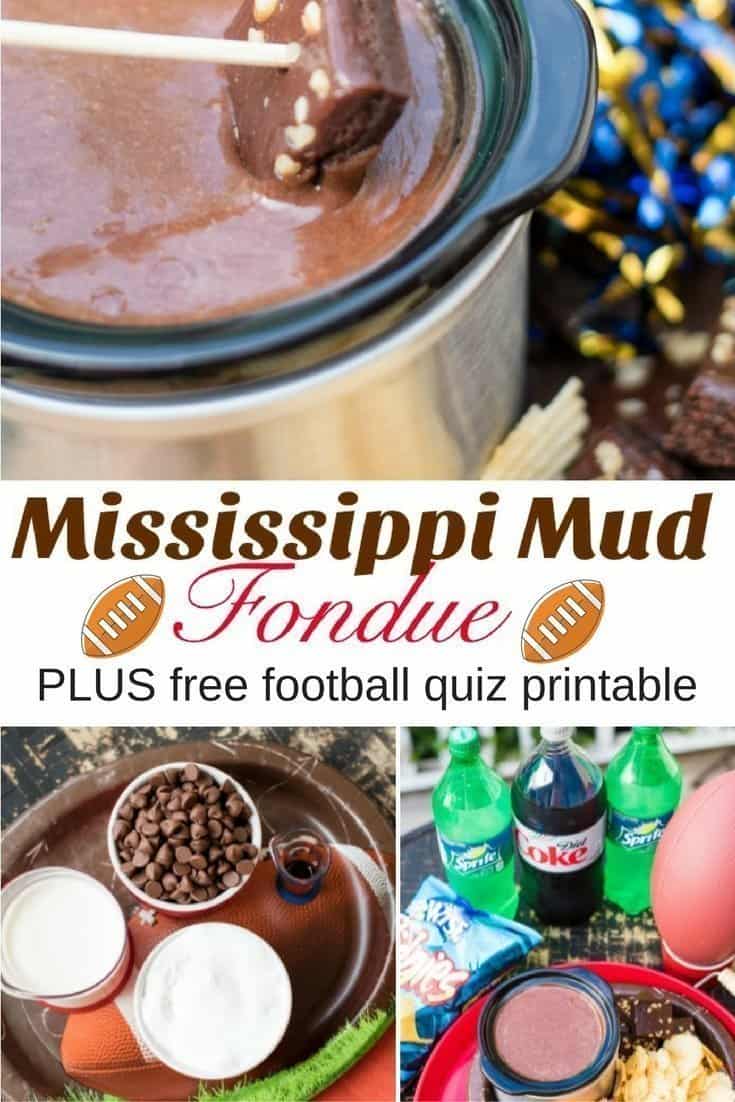 Stress-Free Super Bowl Party Ideas and Fun Photo Booth Ideas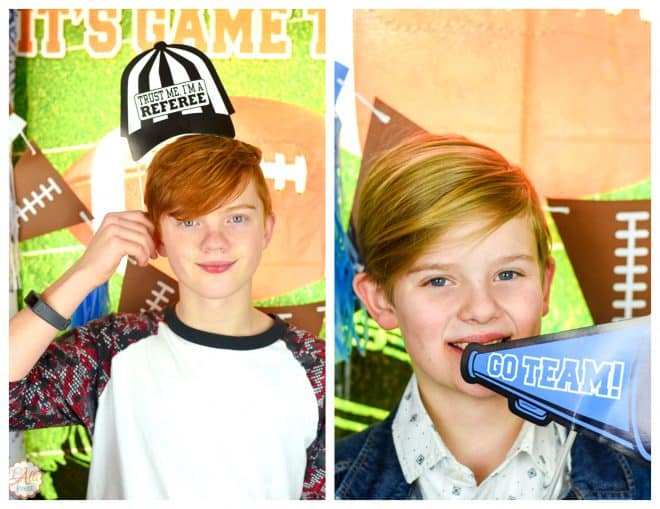 33 Slow Cooker Meatball Recipes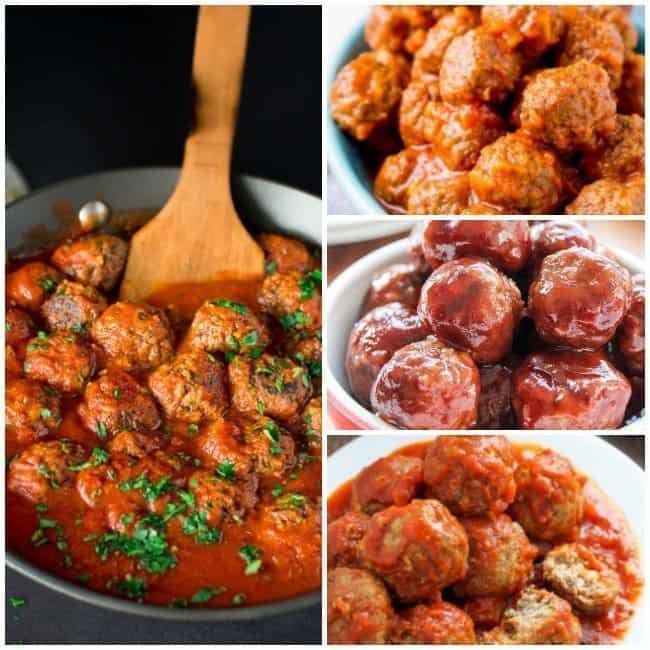 Who are you cheering for this year? Or are you just here for the party?