It's the most wonderful (busiest) time of the year!  On the first Friday of December, I host an annual Christmas party for women in our church's Girlfriends group. In times past, I decorated and cooked the entire meal for a large group of women! I once made a 6-course Parisian meal (Springtime in Paris) for 70 women. These days, I do all the decorating and cater the meal. I've learned to work smarter because large group parties can be a lot of work!
The theme for this year's party is Step Into Christmas! I had so much fun making the centerpieces and I have to give a shoutout to my 5-year-old grandson, Tegan. He worked right alongside me making snowmen snowglobe centerpieces. You can get the instructions on how to make them here.
Thankfully, my son-in-law helps set up the tables and cover the chairs. Then the decorating begins. Since the party is on Friday night, I spend almost the entire day Thursday decorating. Then on the day of the party, I don't have as much to do.
I used to make all the desserts and several of the ladies told me they missed my desserts this year! I did make the punch! You have to try my amazing mocha punch! I make it every year for the party.
Preparing for large group parties takes time. I normally start planning this Christmas party in early September. Here's what I do!
How to Host Large Group Parties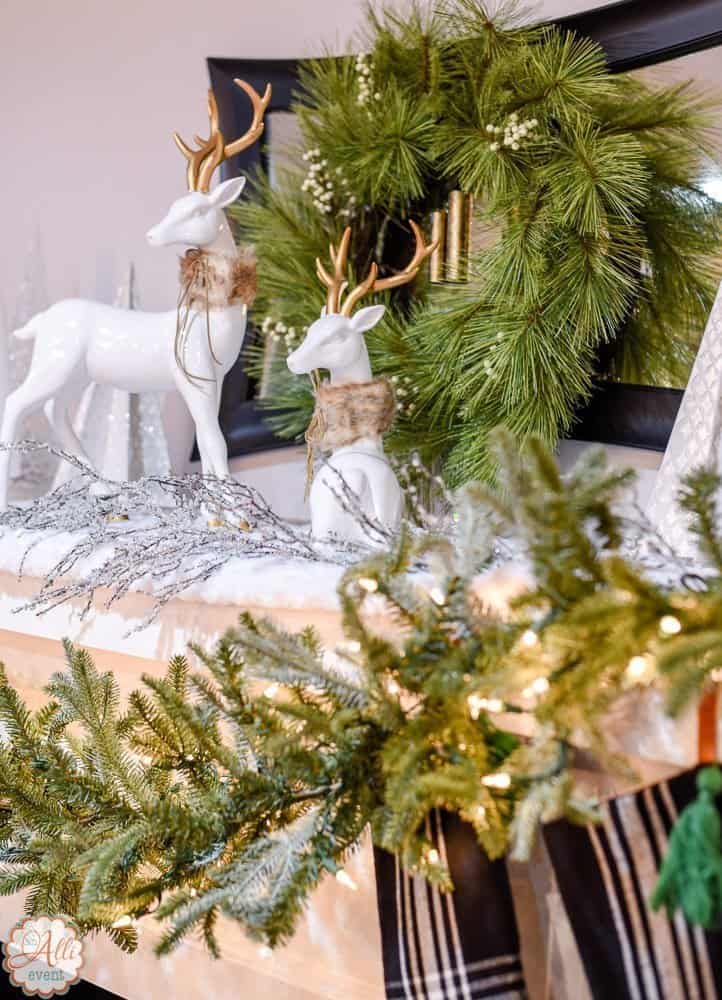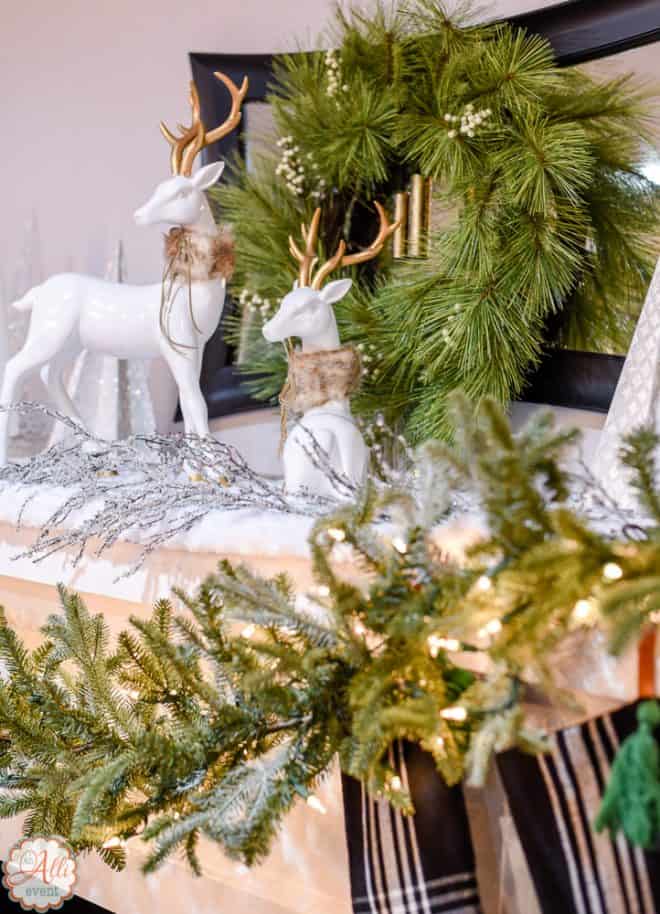 Set a Budget
You have to set a budget when you're planning large group parties. It's so easy to bust the budget. For instance, I gifted a small candle from Bath and Body Works to all 56 ladies who attended the party. The cost of the candles is normally $7.50 each. They were on sale for $3.00 each and I had a 20% off coupon so that saved a lot of money.
Pick a Theme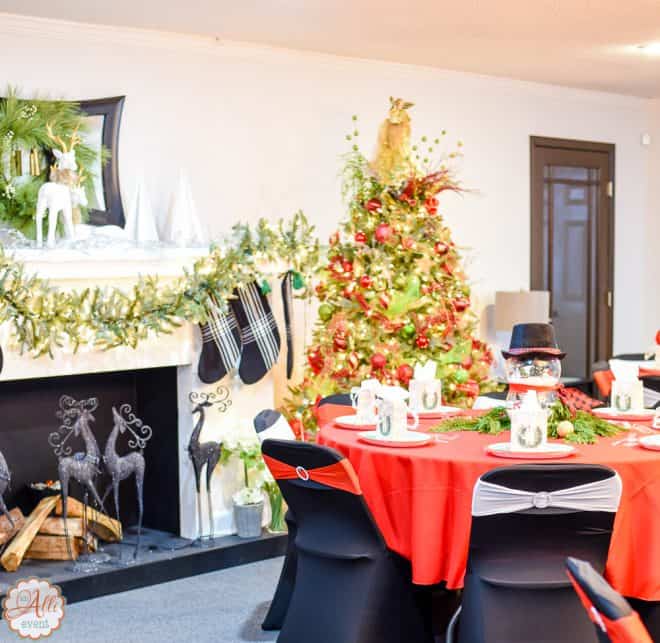 Parties are easier to plan when there's a theme. I've done Spa La La parties where I've had mini spa stations set up offering mini massages, manicures, etc. This year, it's Step Into Christmas. We don't get much snow here in the south, so I wanted a snowy theme.
Plan the Menu and Hire a Caterer
Planning a menu for large group parties can be tricky. There's bound to be someone who doesn't like the menu, but you just have to go with your gut on this one.
I hire a caterer to prepare the food and deliver it, but we serve the meal ourselves. Our menu for this year was Italian: Tossed Salad with all the toppings, Lasagna, Fettucine Chicken Alfredo, and Garlic Knots. Dessert was Caramel Cobbler and Ooey Gooey Red Velvet Cake Squares.
Create a timeline of the Night's Events
I always have a plan down on paper when I'm hosting large group parties. I know that I can't orchestrate every minute of the party, but having a timeline helps me to relax. We always give out prizes and I like for each guest to take home something so I include a small gift on each person's dinner plate. It adds texture and lets your guests know you're glad to see them.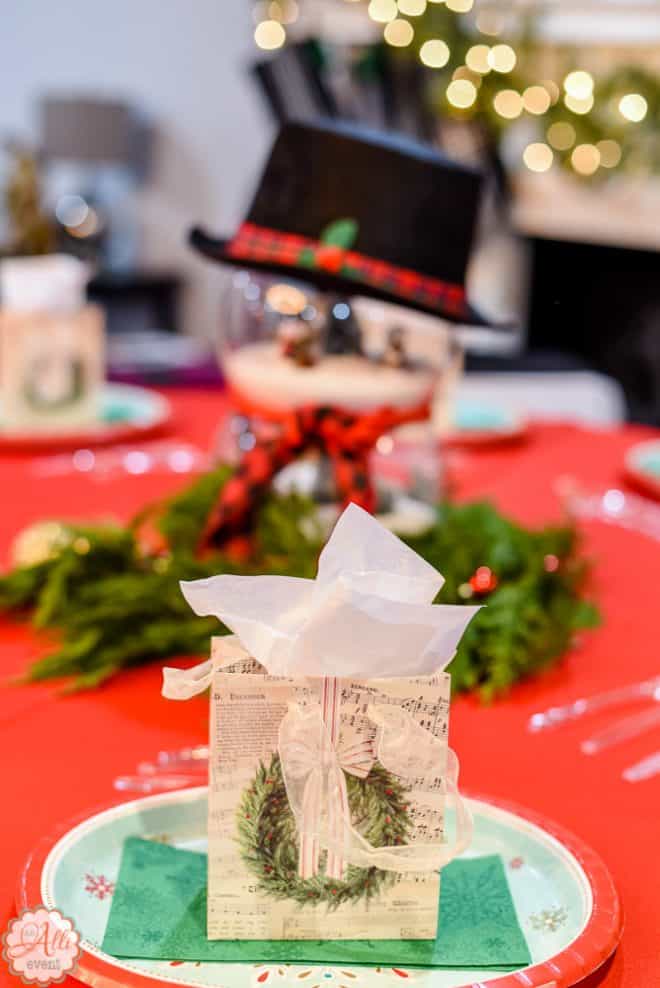 Have a Backup Plan
Last year, after the meal, we had a paint party. I hired a group to come in and host the paint party and it was a blast. I didn't need a backup plan. I knew it would be a winner. We all painted the cutest Christmas paintings.
This year we went back to playing games and awarding prizes. The thing with games is that some games that you thought would be hilarious, fall flat as a pancake. When you see your guests yawning and bored, switch things up. No one wants to be known as the hostess with boring parties!
Relax and Enjoy
I do enjoy the parties but I have to be completely honest (is there any other way?) I have to make myself relax. I take a few deep breaths and roll with the tide. There's no use getting anxious over if there's enough food, if your guests are having a good time, etc. Guess what? We always have more than enough!
End on a High Note
Always end the party with guests wanting more! Don't go so long that your guests get so tired they can barely hold their eyes open. Know when it's time to end the party and always end on a high note.
Have you ever hosted a large party? What are your favorite tips?
You May Also Like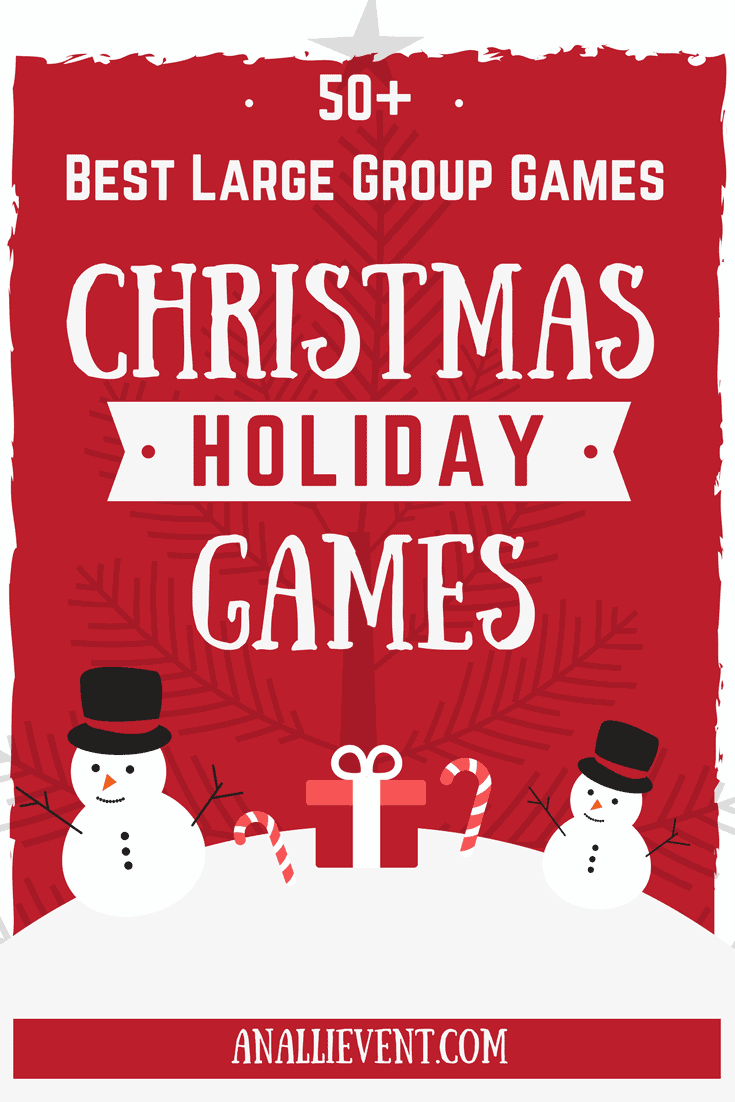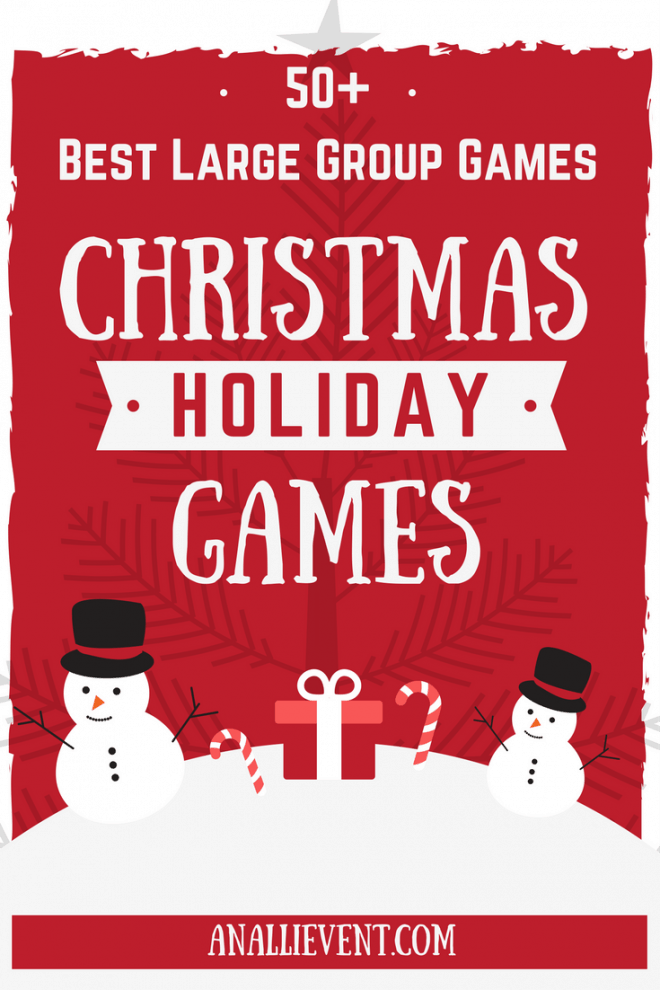 Springtime in Paris Luncheon & Chilled Strawberry Soup