Mom's Strawberry Vinaigrette is delicious and easy to make. This is my favorite way to dress my salads during the spring and summer.
My mom and dad would always "come up" for a visit during the spring to watch my grandsons (their great-grandsons) play baseball on family day at the local sports complex.
The entire family would get excited about them coming to spend a few days with us. I'll always cherish their visits, even more now that mom is no longer with us.
If you've read my blog for very long, then you know that I consider my mom to be the best cook in the entire world. And when she shared a recipe, I would sit up and take notice.
As we were all talking at once, she said, "I brought my favorite strawberry vinaigrette recipe with me and you have to try it." I immediately copied it down because she wanted it back. 🙂
The very next day (Sunday) a church member texted me to tell me that she had a gallon of fresh-picked strawberries for me from McLeod Farms. Yes!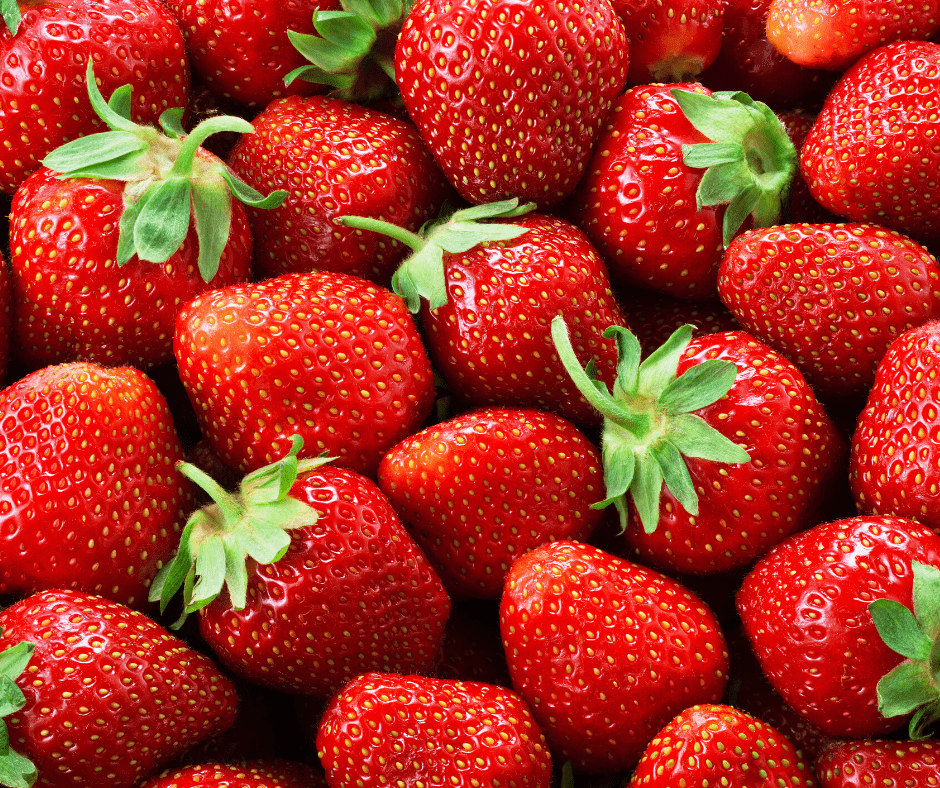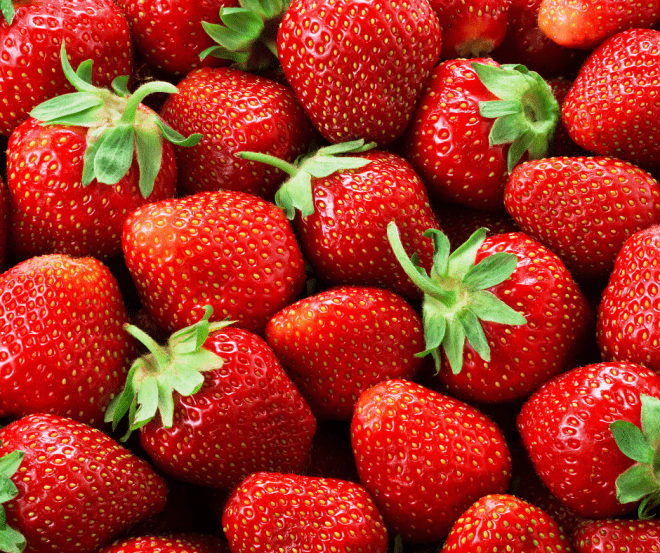 McLeod Farms is a local farm that "operates one of the largest peach orchards in the area, with 650 acres in production. They grow 22 varieties of peaches on the sandy, loam soils surrounding the small town of McBee, SC."
McLeod Farms also has an online store and ships all over the US. You can find them here! The peaches are awesome, too!
I just so happened to have all the ingredients on hand for Mom's Strawberry Vinaigrette. I like it best served over spring mix greens, crumbled feta cheese, voodoo pecans ( get the toasted pecans recipe) and sliced strawberries. Yum!
Mom's Strawberry Vinaigrette
For this recipe, you'll need:
Strawberries
Olive oil
Balsamic vinegar
Sugar (Or sugar substitute)
Fresh-squeezed lemon juice
Cherry juice
Salt & pepper (to taste)
I mash the strawberries in a small bowl. In another bowl, I combine the other ingredients and whisk together. Then I whisk in the mashed strawberries.
Instead of whisking, you can use a blender to make the vinaigrette. Add all the ingredients and pulse until well combined.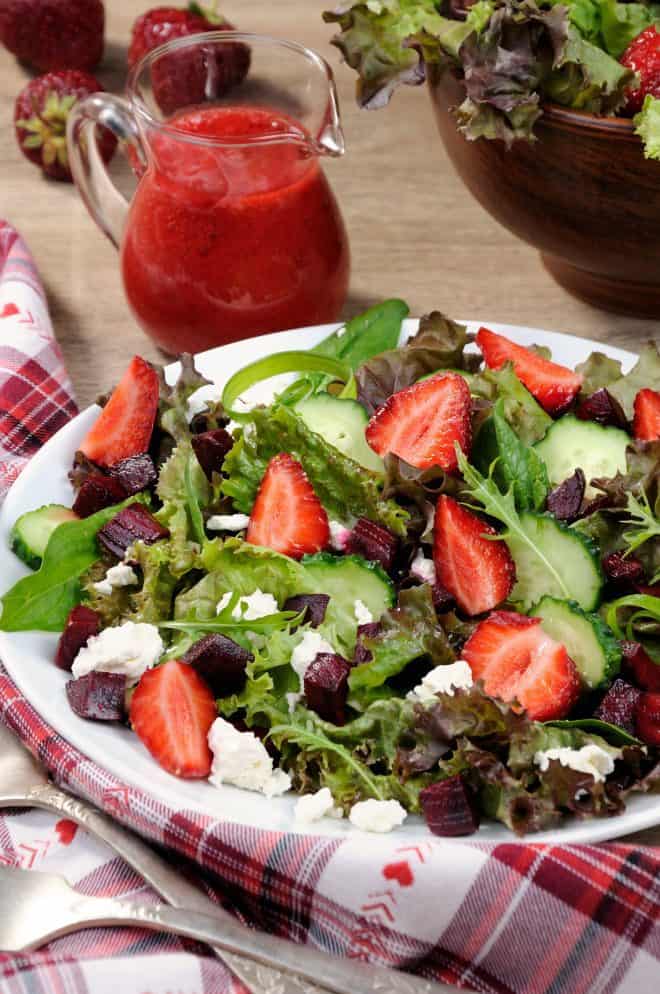 Sometimes when I make mom's vinaigrette, I don't have cherry juice on hand. I just leave it out.
Yield: 8 servings
Mom's Strawberry Vinaigrette
Ingredients
1/3 cup mashed strawberries
1/2 cup olive oil
5 Tablespoons balsamic vinegar
3 Tablespoons sugar
1 Tablespoon fresh lemon juice
1 Tablespoon cherry juice
Instructions
In a small bowl, mash the strawberries with a fork.
In another bowl, whisk together the olive oil, vinegar, sugar, lemon juice, and cherry juice. Whisk in the mashed strawberries.
Serve immediately. Store leftover dressing in the refrigerator and whisk before serving.
Notes
Oil and vinegar will separate so always give the salad dressing a good whisk before serving.
You May Also Like