Whenever I take Oriental Ramen Broccoli Salad to a potluck dinner, everyone asks for the recipe. It's so easy to make and it's a keeper.
This delicious salad includes crushed oriental ramen noodles, sunflower kernels, almonds, and onions. Whip up the quick homemade dressing and it's done.
This Salad has been around for a long time and it's always a big hit. During spring and summer, I also like to make Tropical Cheesecake Fruit Salad.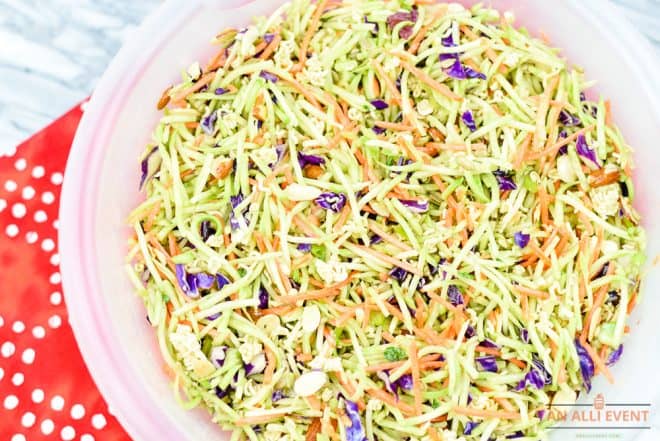 Our in-house baker bakes and decorates the cake for this special celebration. Yes, it's nice having a cake decorator to handle all the intricate work that goes into decorating cakes.
Oriental Ramen Broccoli Salad is a breeze to make. There's not much prep work at all except for toasting the slivered almonds. For best results, make this salad within an hour or two before serving. You don't want the ramen noodles to get mushy.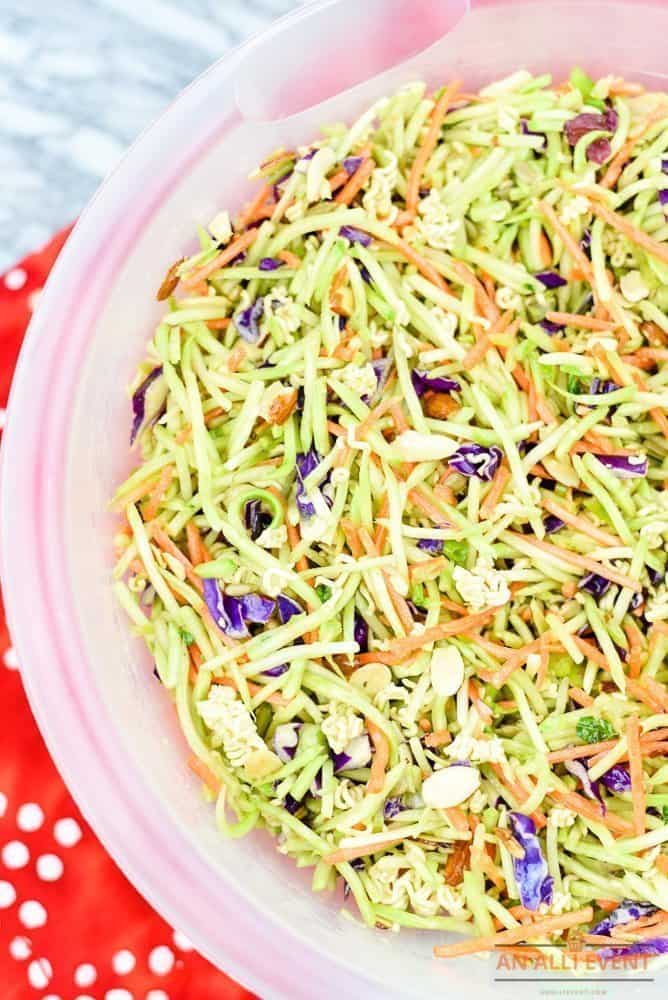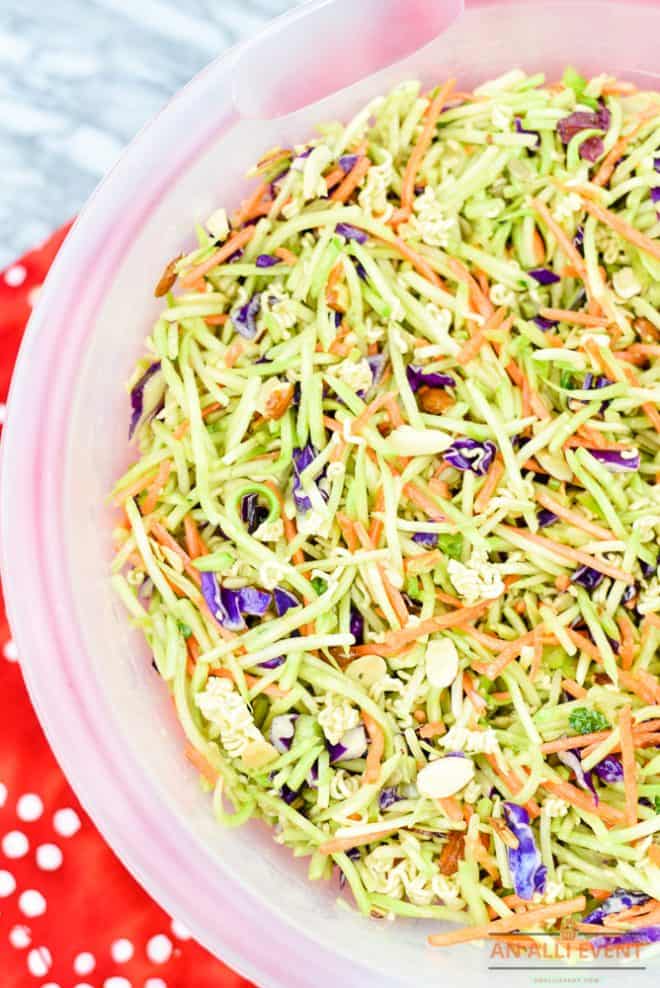 Oriental Ramen Broccoli Salad
Toast the slivered almonds by placing them in a single layer on a cookie sheet and baking at 350º until lightly brown, about five minutes. Let cool.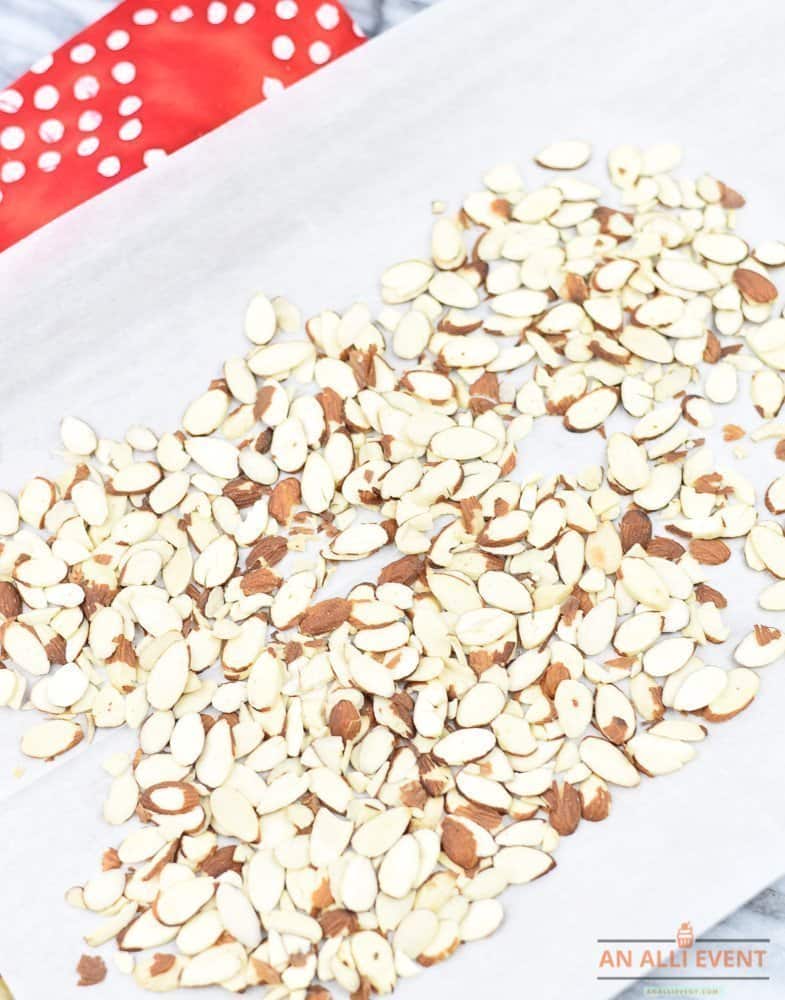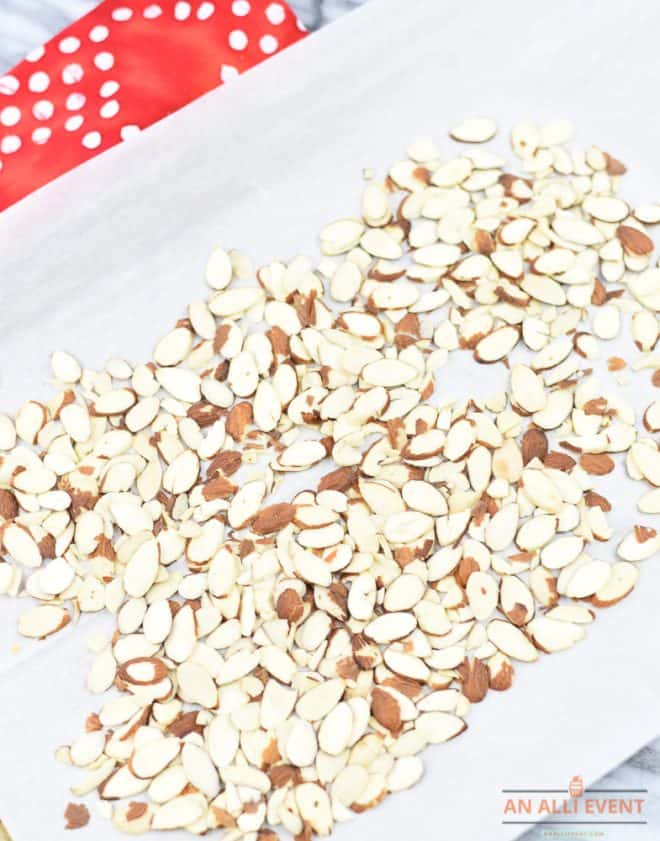 Combine the two packs (12 oz. each) of broccoli slaw, almonds, green onions and sunflower kernels. Gently stir in the crushed noodles.
Helpful Hint: I could only find 16 oz. packages of broccoli slaw when I made this recipe a few days ago, so I used one and a half packages.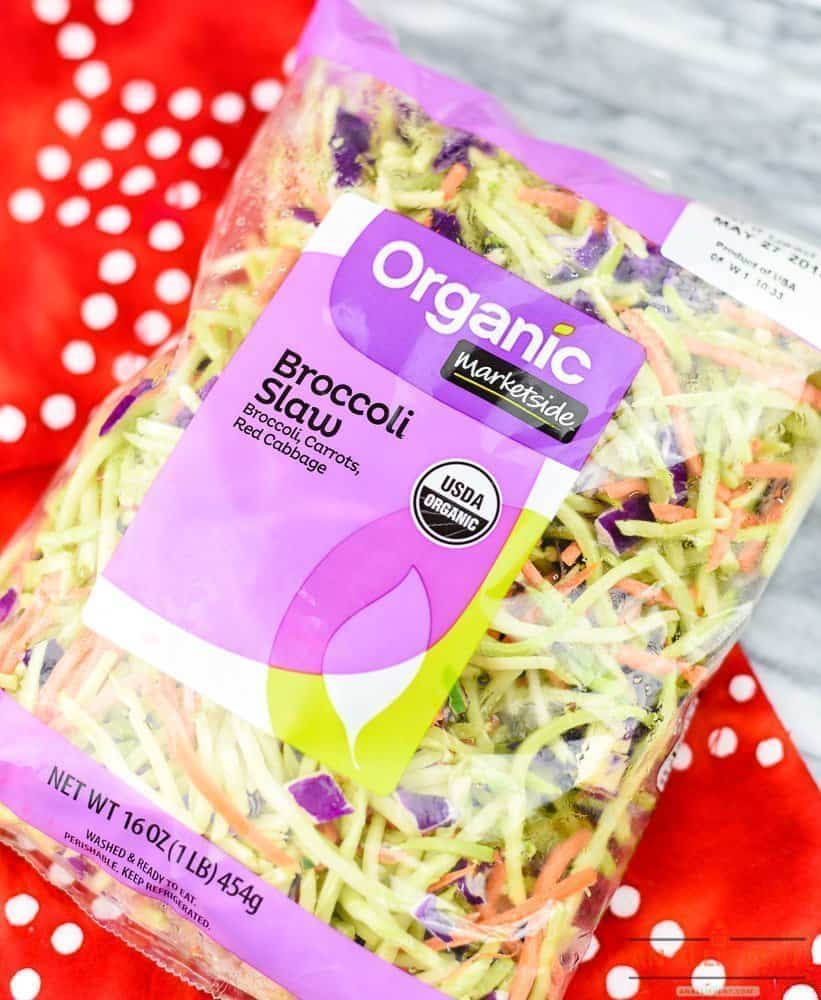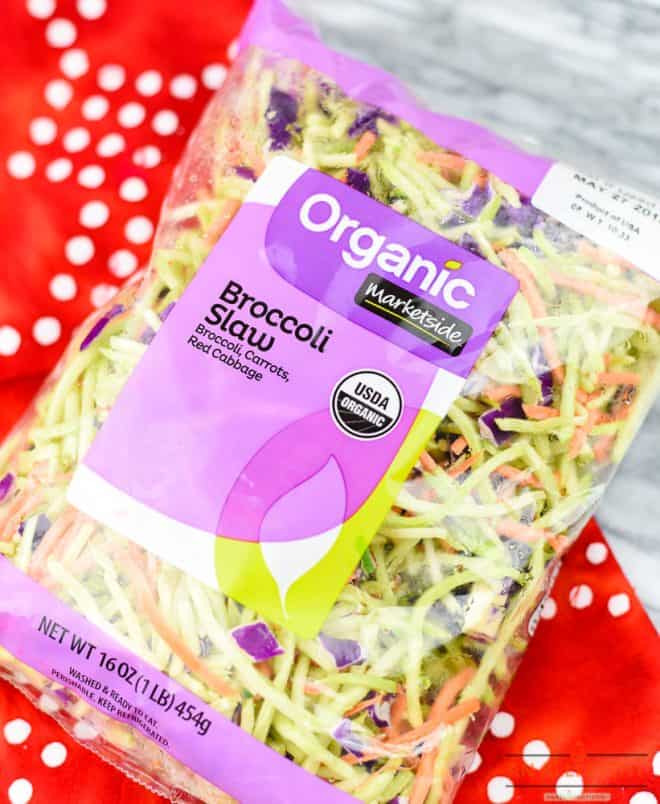 Whisk together the canola oil, sugar, apple cider vinegar and one seasoning pack from the ramen noodles. Pour over the salad and toss to coat. Store in the fridge until ready to serve. This salad is best when made within 2 hours before serving.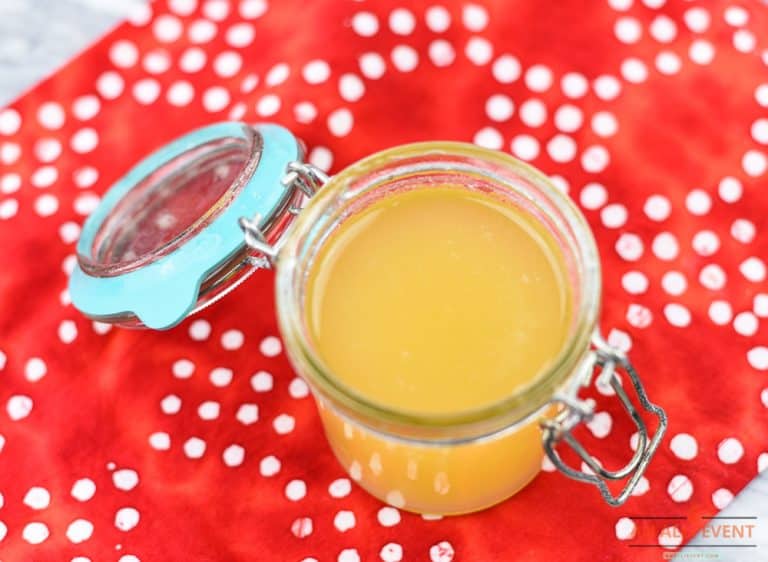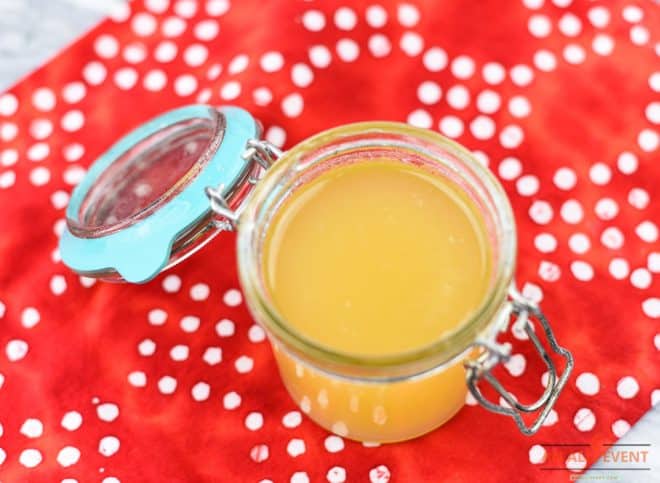 Yield: 10 servings
Oriental Ramen Broccoli Salad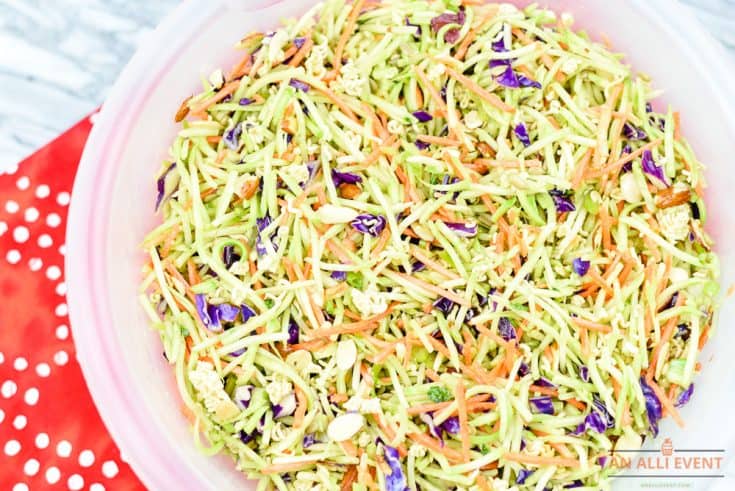 This salad is flavorful and feeds a crowd. The ramen noodles, almonds, and sunflower kernels add a nice crunch.

Prep Time 10 minutes

Additional Time 1 hour

Total Time 1 hour 10 minutes
Ingredients
2 bags broccoli coleslaw, 12 oz. each
1/2 cup slivered almonds, toasted
1/2 cup sunflower kernels
8 green onions, sliced thin (I also call them spring onions)
2 bags oriental ramen noodle soup, crushed
Dressing
1 seasoning packet (from the ramen noodle soup)
3/4 cup canola oil
1/4 cup sugar
1/4 cup apple cider vinegar
Instructions
In a large bowl, combine broccoli coleslaw, almonds, sunflower kernels and onions. Stir in the crushed ramen noodles.
Whisk together all of the dressing ingredients. Pour dressing over salad and toss to coat.
Cover and chill until serving time (within an hour or two).
Nutrition Information
Yield
10
Serving Size
1
Amount Per Serving Calories 279Total Fat 22gSaturated Fat 3gTrans Fat 0gUnsaturated Fat 19gCholesterol 1mgSodium 667mgCarbohydrates 18gFiber 2gSugar 6gProtein 4g

If you're hosting a summer party or need a dish for a potluck, this Oriental Ramen Broccoli Salad is delicious and easy to make. For me, it's just as good the next day.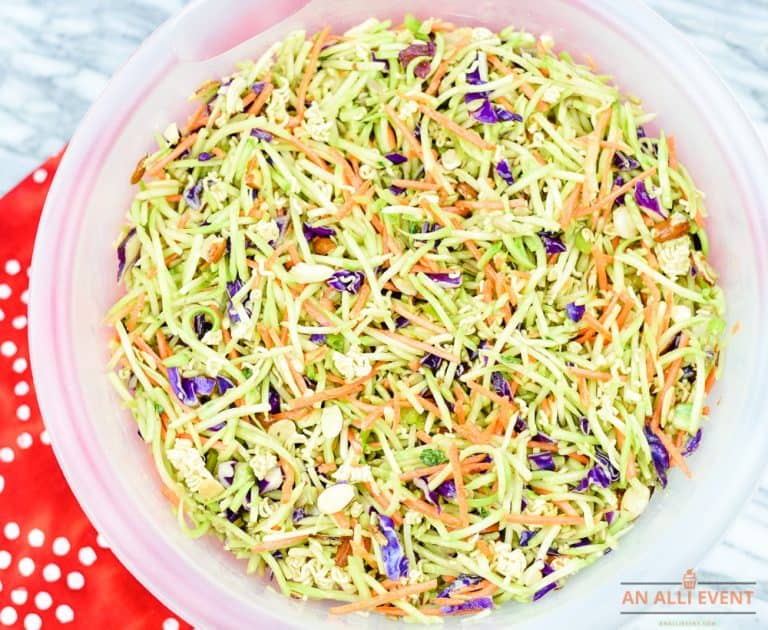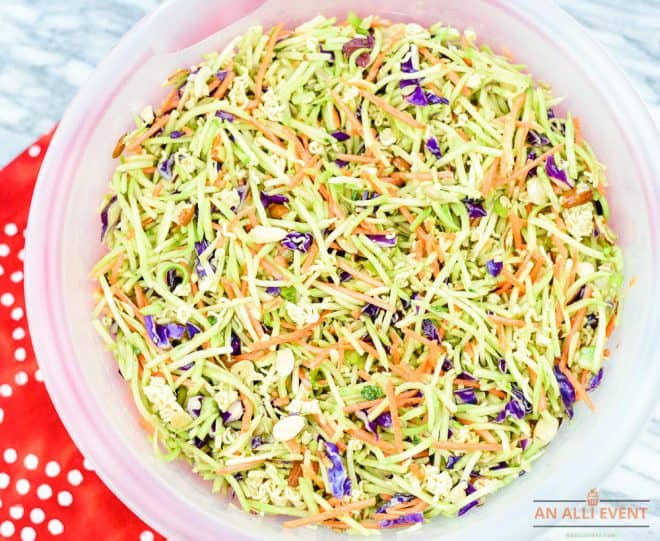 What's your favorite dish to take to a potluck?
You May Also Like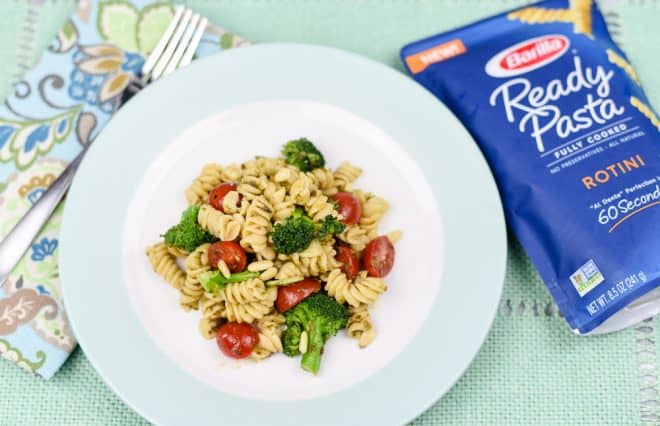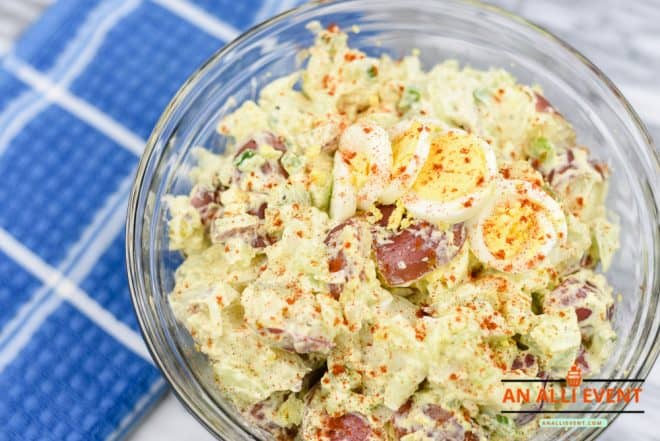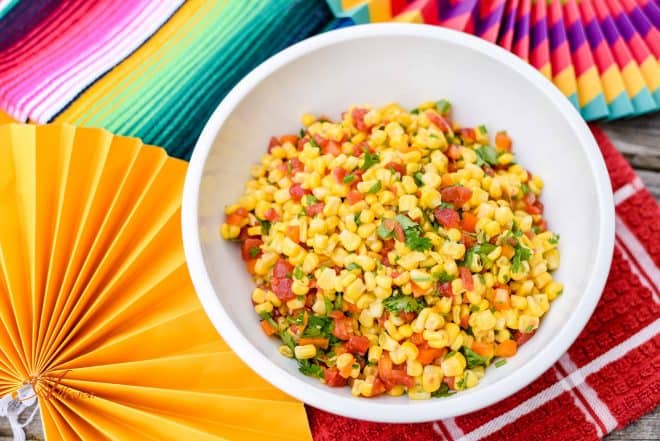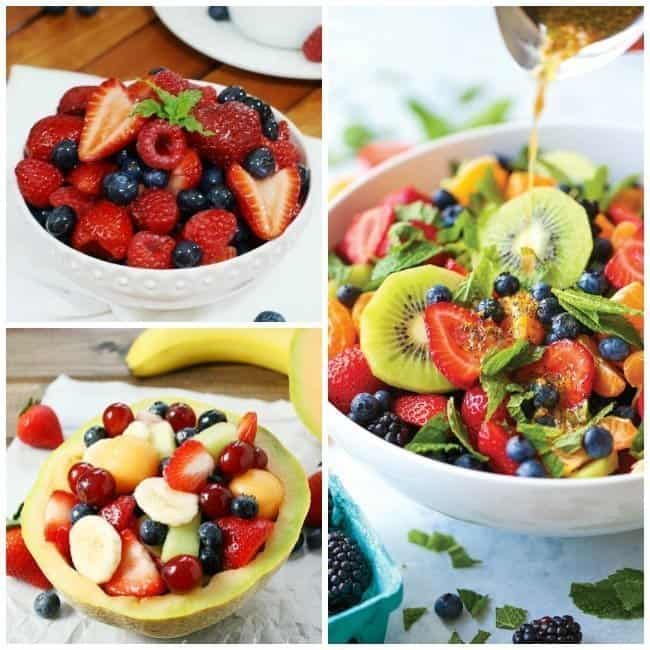 30 Salads for Spring and Summer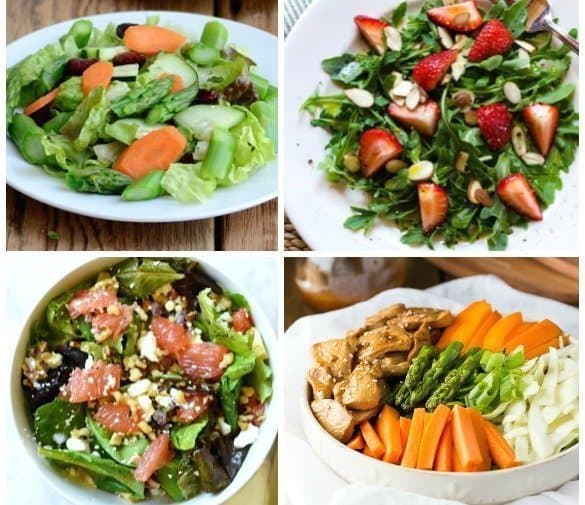 Print Friendly