This shop, Peanut Butter & Jelly Smoothie, has been compensated by Collective Bias, Inc. and its advertiser. All opinions are mine alone. #StartWithJifPowder #CollectiveBias
When I was growing up, my favorite sandwich was peanut butter and jelly. Who am I kidding? It's still a favorite. Peanut Butter and Jelly go together like love and marriage.
Since I've cut way back on bread and stopped skipping breakfast, I created a Peanut Butter & Jelly Smoothie featuring peanut powder. It's out-of-this-world delicious!
Update on Jif Peanut Butter Powder
Post Update: Sadly, Jif no longer makes peanut butter powder. However, you can purchase PBFit Peanut Butter Powder. It's all-natural and gluten-free. There's also PB2. You can find them both on Amazon.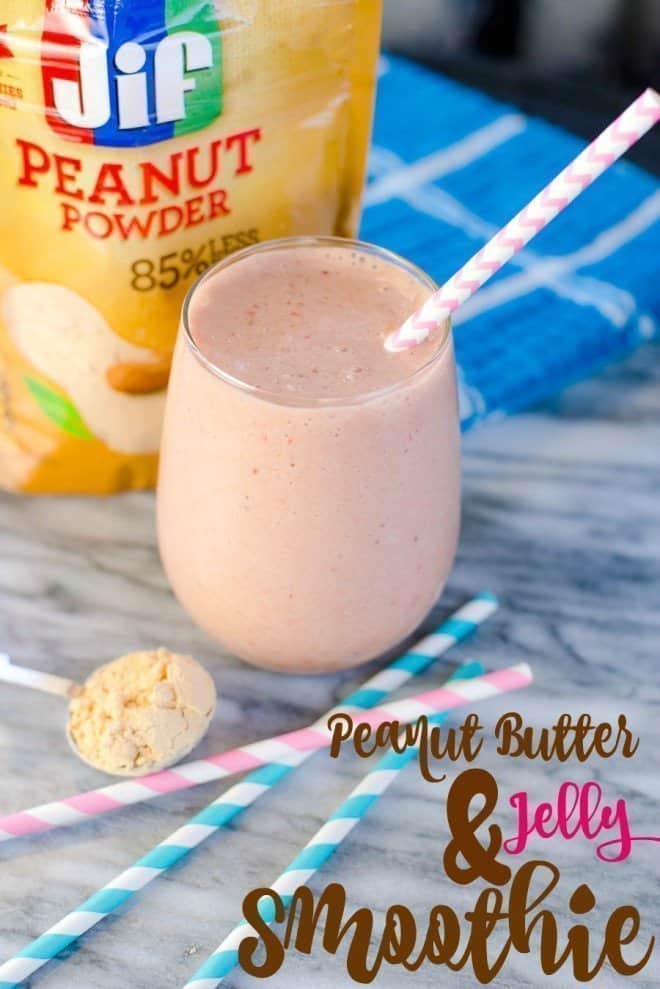 I Love a Good Smoothie
I love a good smoothie to start my day off right – after my coffee, of course. I once had a margarita mocktail for breakfast. Don't judge! It was delicious.
Not a Breakfast Person
I've never been a big breakfast person, but in order to start my day off right, I decided to stop skipping breakfast and start drinking smoothies made with peanut powder.
It has the same amount of protein as regular peanut butter and is made with just one ingredient – fresh roasted peanuts.
There is no added sugar or salt. That's why peanut powder is the star of my Peanut Butter & Jelly Smoothie. You can find it right beside the regular peanut butter at Walmart.
Let's make an easy Peanut Butter & Jelly Smoothie!
First, gather all the ingredients together.
In a blender, combine one frozen banana, one cup Silk Almond Milk, two tablespoons low-sugar Strawberry Jam, three tablespoons Jif Peanut Powder and one cup ice.
Helpful Hint: To freeze a banana, I peel, slice and wrap it in foil or a zippered baggie and place it in the freezer overnight. It adds flavor and the right amount of chill.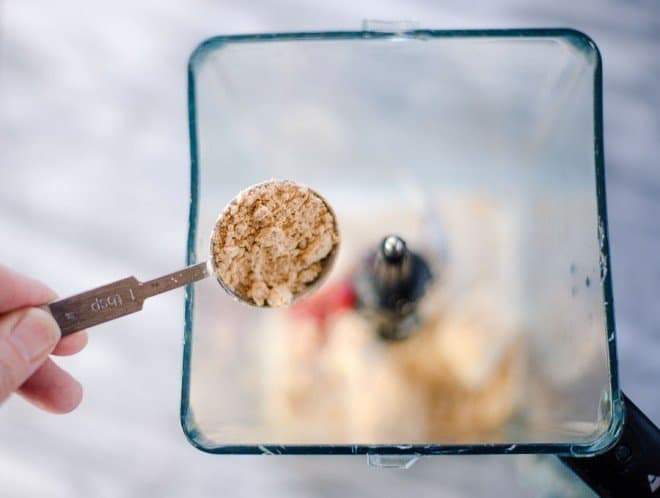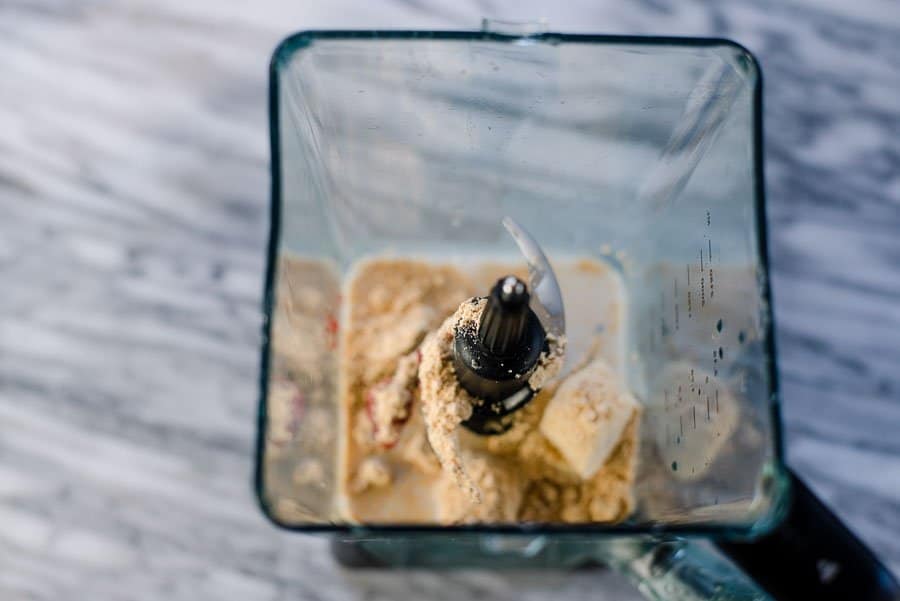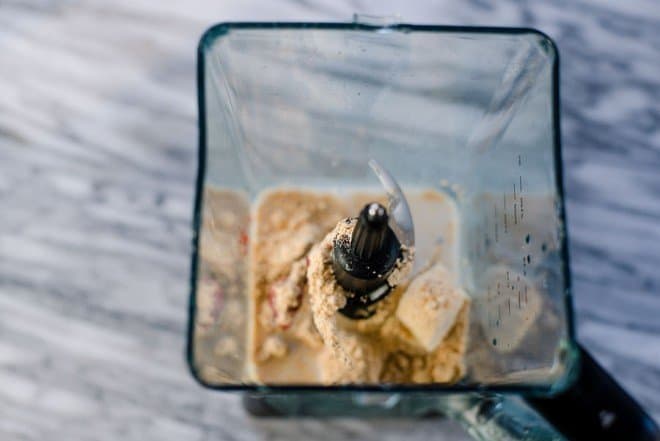 Blend until well combined.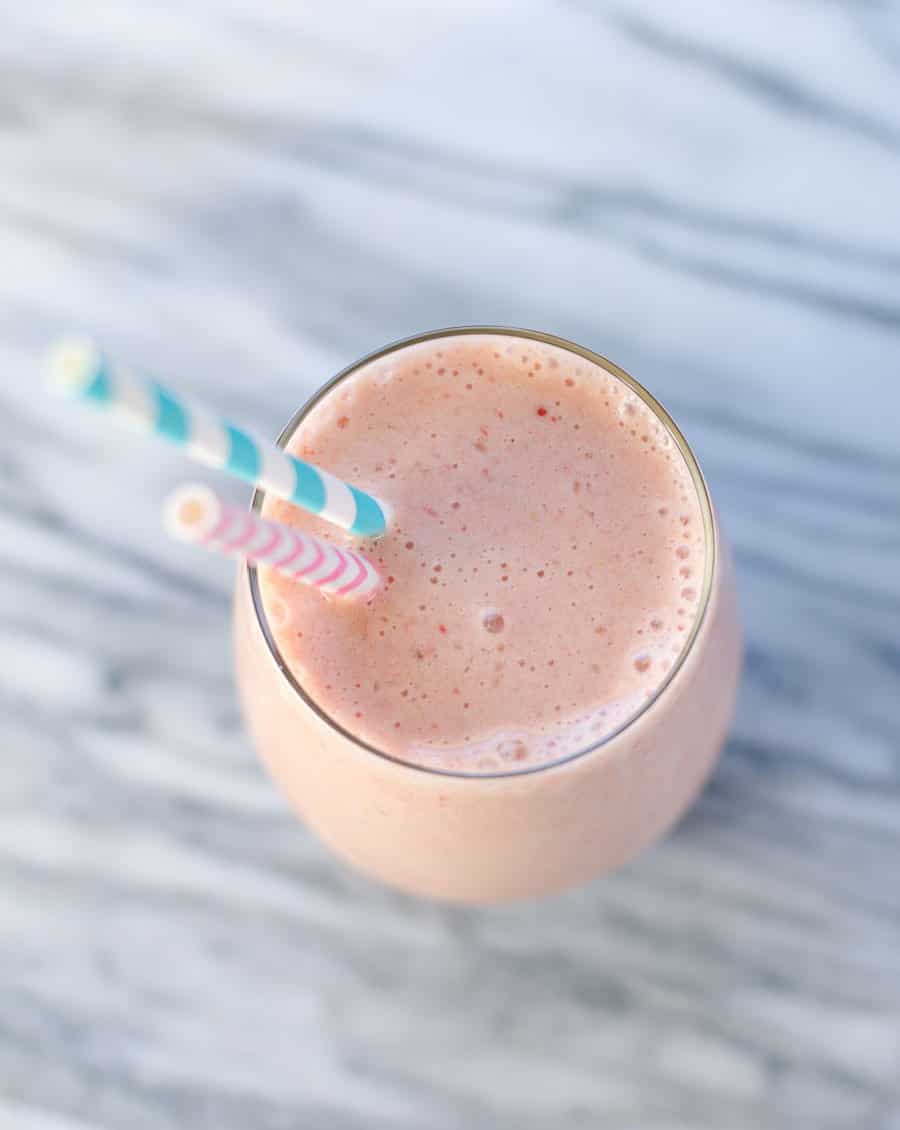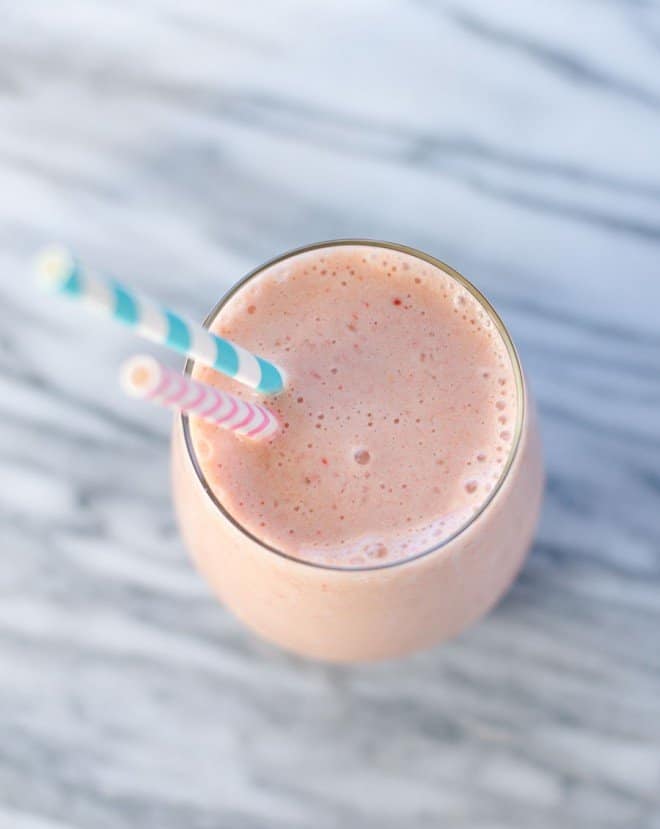 Peanut Butter & Jelly Smoothie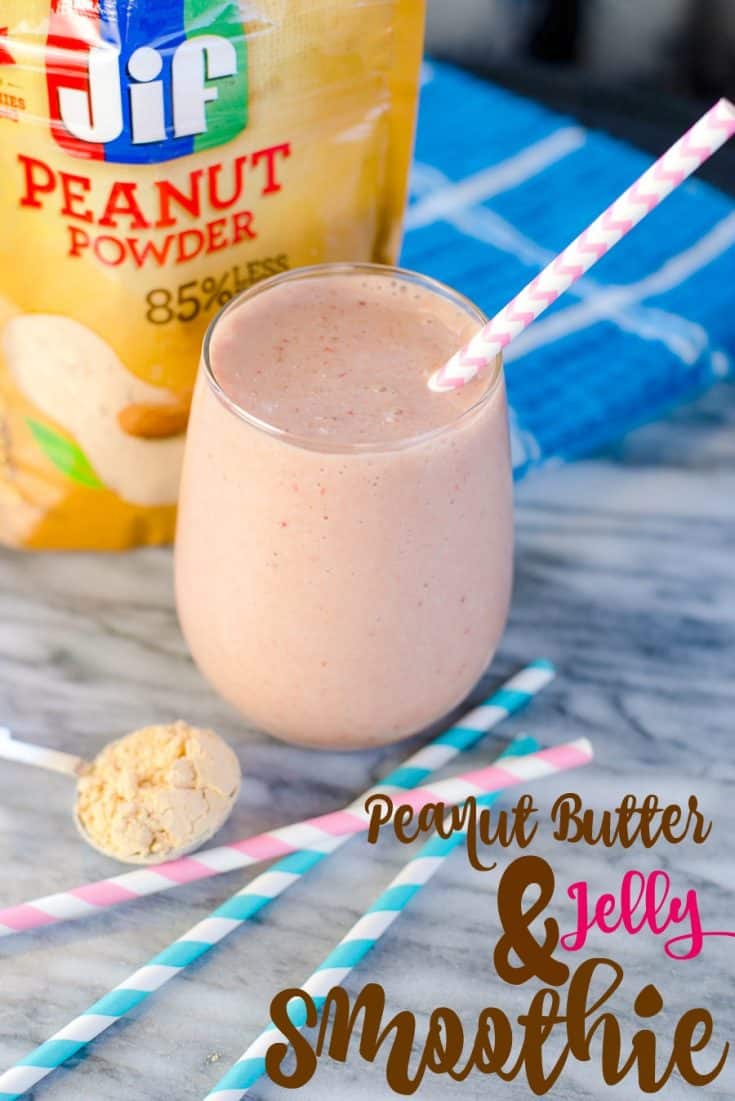 Peanut Butter & Jelly Smoothie is a favorite way to start my day.

Prep Time 5 minutes

Total Time 5 minutes
Ingredients
3 Tablespoons Peanut Powder
1 cup Silk Almond Milk
2 Tablespoons low-sugar Strawberry Jam
1 frozen banana
1 cup ice
Instructions
Mix all ingredients in the blender and blend until smooth.
Enjoy!

Peanut butter and jelly will always be a favorite with me and my family and I'm so glad I've found Jif Peanut Powder.
I can have a Peanut Butter & Jelly Smoothie for breakfast and feel good knowing it has 85% less fat, fewer calories, and less sugar than regular peanut butter.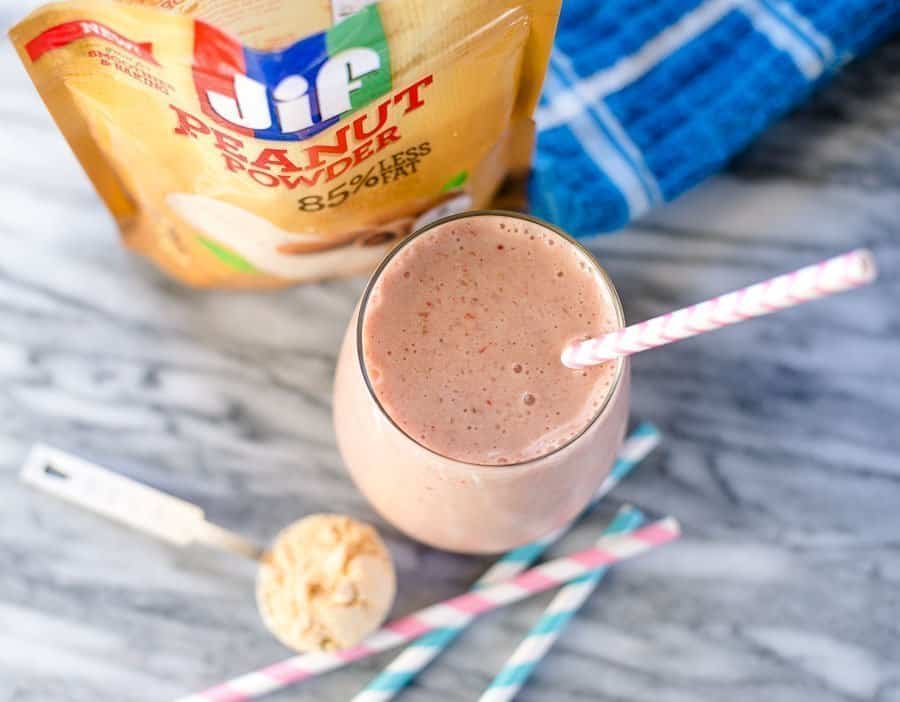 What will you make with Jif Peanut Powder?
You May Also Like
Salted Nut Squares AKA Payday Candy Bar