**This post, Summer Shark-Themed Party Ideas, contains affiliate links and I'll be compensated if you make a purchase after clicking on my links.
Summer is all about outdoor fun and soaking up the sun. What can be better than a summer shark-themed party?
Don't forget to stock up on sunscreen, of course. Here are a few entertaining ideas when it comes to planning a summer shark-themed party, a splashing pool party or a party filled with carnival games.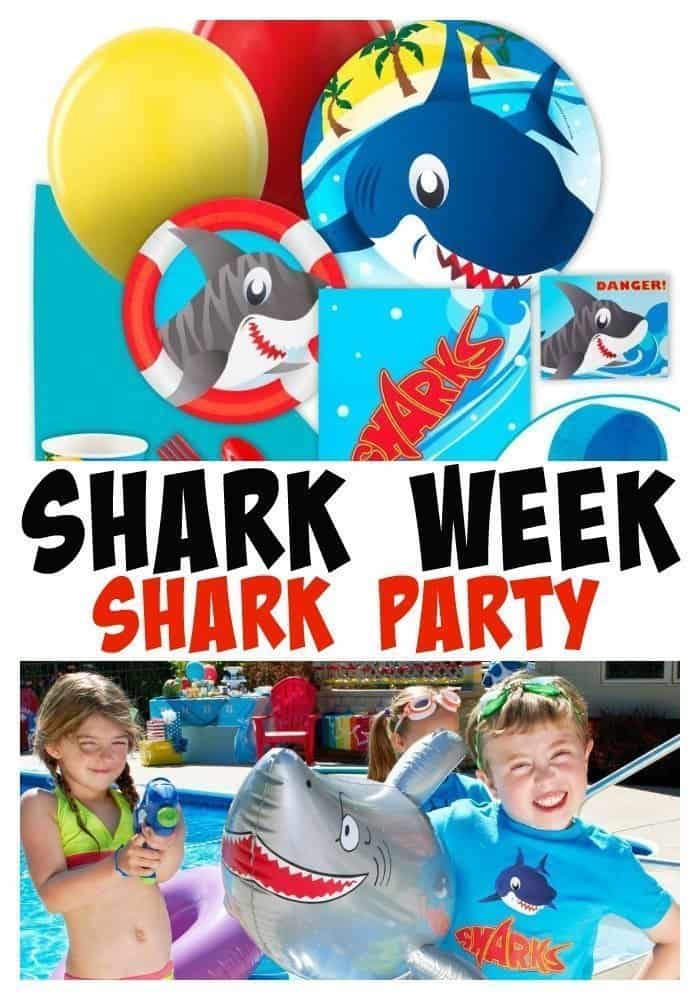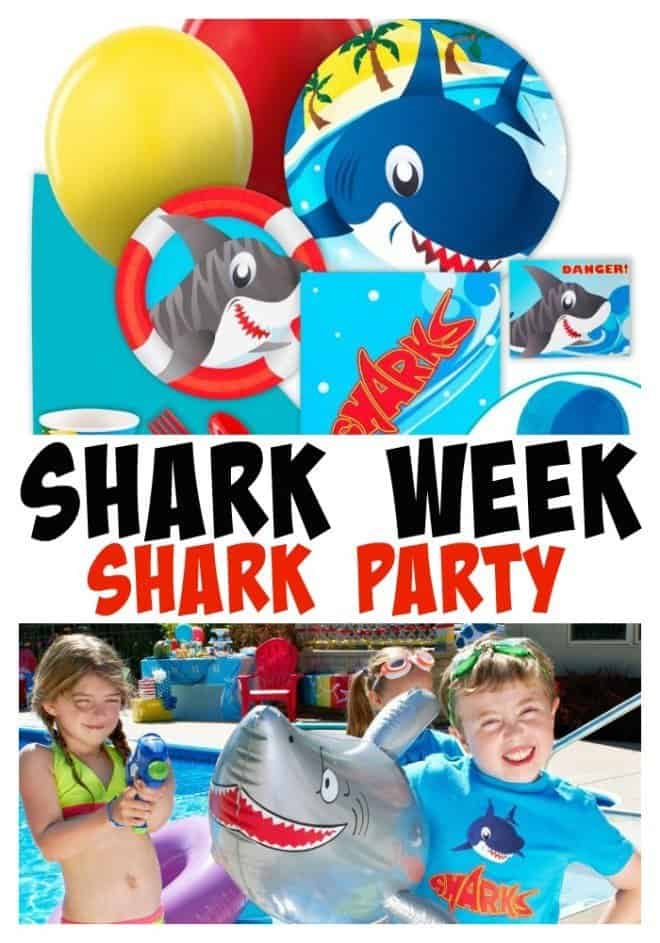 Just be sure to have lots of cold beverages and snacks that can stand up to the heat and let the fun begin!
Whether it's for your kiddo's birthday or simply to mix up the fun, summer sets the stage for many creative party ideas. And with a little help from Amazon, you'll have everything you need to celebrate the good times. Here are three party themes that are perfect for summer.
Splashin' Pool Party
The best place to host a shark week party is at the pool. Everyone loves pool parties!
Get the party started with some beach and pool party favors!
This pool party pack includes all the essentials you'll need to put together a fun-filled poolside celebration.
These cute napkins and party plates will make a splash even before the party starts. Add some balloons, curling ribbons, and crepe paper to make this party a hit!
Shark Party Alert
A shark party is perfect for those kids who love to live on the wild side. Set up an underwater adventure with these shark party picks which has all the elements you'll need to arrange an amazing party. The kids will love vibrant and colorful tableware, balloons, aqua blue crepe paper, sharks lunch napkins, and "Danger!" Shark Party invites.
What Foods to Serve at a Shark Party
Shark Shaped Sandwiches – Use a shark cookie cutter to make shark-shaped sandwiches.
"Life Saver" Doughnuts (powdered doughnuts)
Shark Fishing Poles – You only need 3 ingredients for these – pretzel rods, gummy sharks and Twizzlers Pull n' Peel. Get the complete directions here.
Shark Teeth Snacks (Bugles Chips)
Watermelon Shark – Get the easy directions for carving a watermelon shark.
Tropical Slush Punch is the perfect drink for a Shark Week party.
Shark Party Activities
These shark-themed games are perfect if you're hosting a shark week party.
Find even more shark party supplies here!
Carnival Games Party
If your child is a fan of amusement parks and carnivals, then they'll love a Carnival Games party theme. The Carnival Games Party Pack can turn any room in your house or your backyard into an exciting carnival experience full of candy, fun, and laughter. Each Carnival Games party pack contains all the party supplies you need to get your themed party off the ground.
Don't wait around for the next carnival to come to town! Create your own and make party planning as easy as eating cotton candy!
What's your favorite summertime party theme?
You May Also Like