This post, Birthday Party Ice Cream Cake was compensated by Collective Bias, Inc.
Family birthday parties are so much fun. It just so happens that we are celebrating my daughter's 30th birthday. Since the entire family gathers at my house, we're having a casual party with a delicious ice cream cake for dessert.
When it comes to ice cream cakes, only the best will do. That's why I always serve Carvel® Cakes. My kids even ask for them by name and you should see the smiles on their faces when I surprise them with their favorite cake.
The Birthday Girl
The birthday girl gets to choose whatever she wants for dinner – cooked by me – and whatever dessert she wants. For dinner, she picked Chicken Fettuccini Alfredo and a tossed salad.
For dessert, she chose Carvel® Lil' Love Cake. That girl has good taste!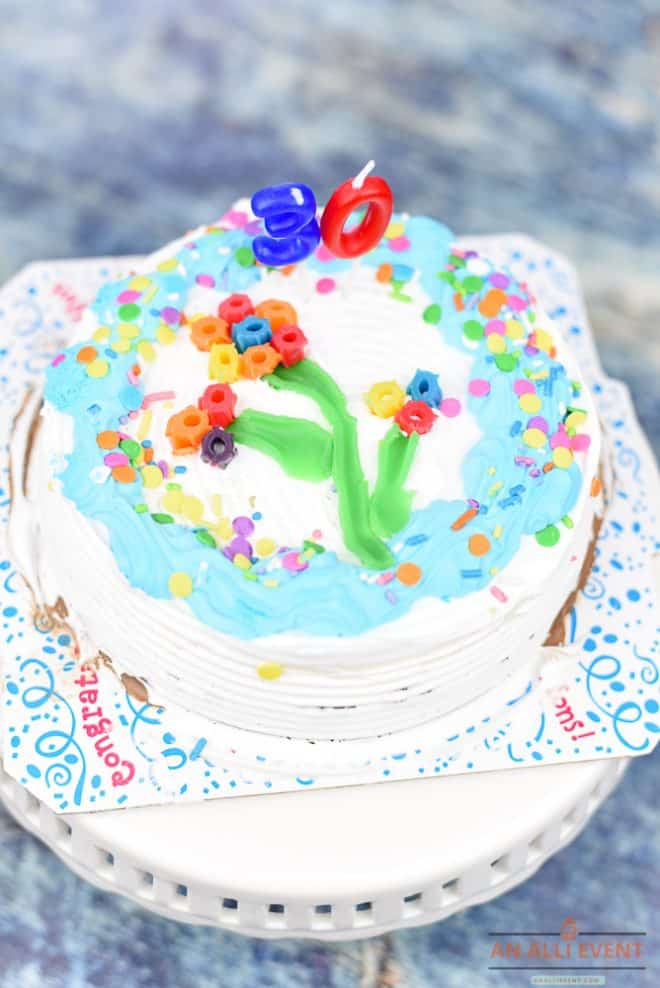 It's my belief that every party should have a cake made from ice cream. Carvel Cakes come in many different styles and sizes, including original Carvel®, Jon Donaire®, and OREO®, so I usually grab two different styles when we're celebrating a birthday.
These Cakes showcase delicious frozen ice cream cakes for special occasions and summer-time celebrations. These cakes are perfect for those days when you need a quick dessert.
They are conveniently available in grocery stores nationwide in the bakery or freezer section. It's so easy to grab a cake when making my weekly grocery store run.
When I was planning my daughter's birthday dinner, I decided to add a little flower power to the top of the cake. I'm not a cake decorator at all, but you don't have to be because these flowers are so easy to make.
Birthday Party Cake With Flowers
For Caitlin's party, I purchased a Carvel® Lil' Love Cake. It's her favorite and has layers of vanilla and chocolate ice cream, chocolate crunchies, and fresh whipped frosting.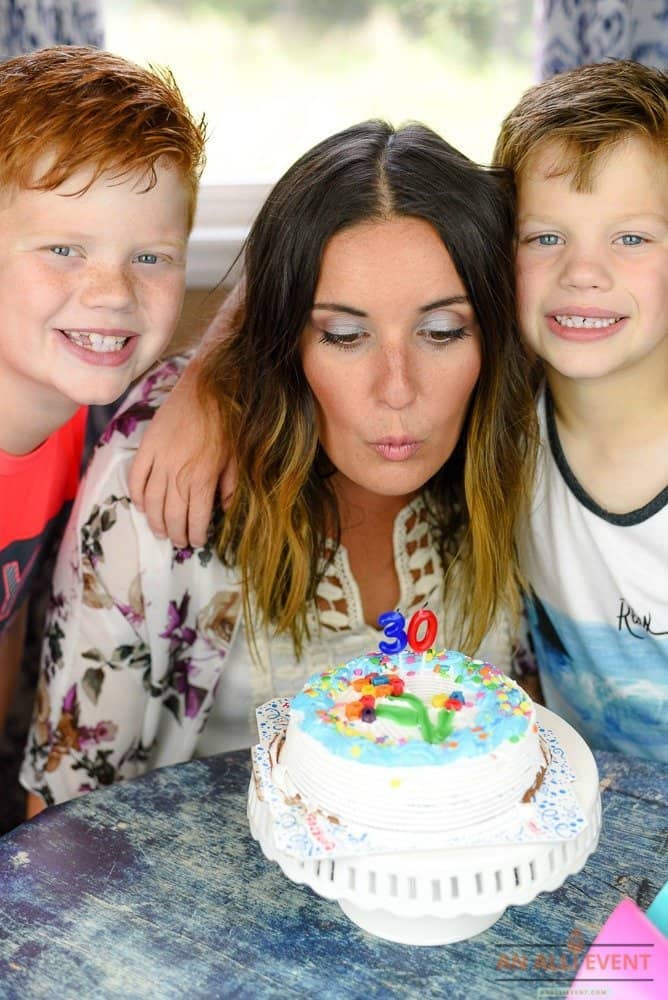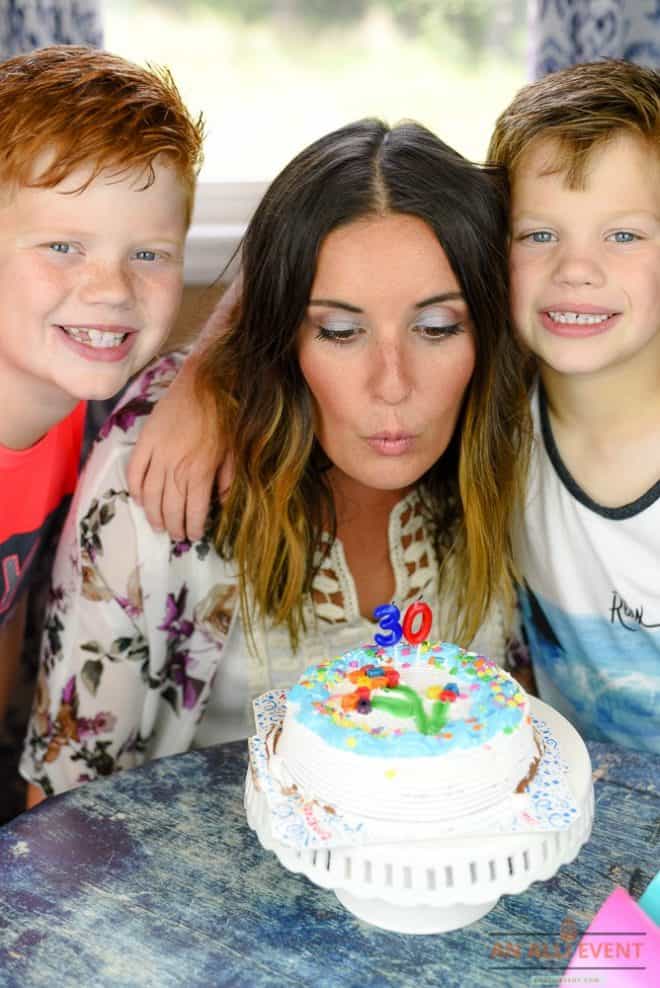 I also bought a Carvel® Ice Cream Cookie Cake because it's another favorite at my house. This cake is a combination of two of the best desserts to create the ultimate ice cream cookie cake.
This cake features ice cream sandwiched between two giant chocolate chip cookies and then rolled in crunchies.
Helpful Hint: These Cakes are conveniently available in grocery stores nationwide. I picked mine up at Food Lion.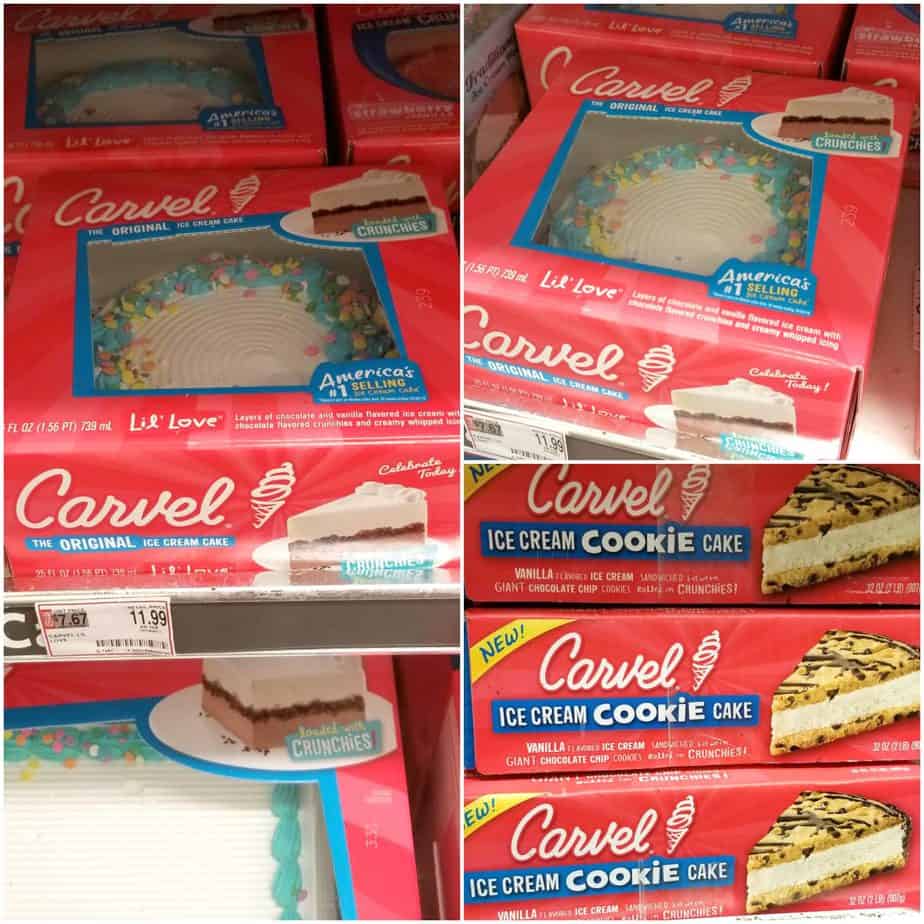 Easy DIY Flowers To Top Birthday Cake
You'll need a pack of multi-colored candy straws for this quick and easy cake topper.
Cut some of the candy straws into rounds.
Cut a couple of the candy straws into thirds.
Cut those straws open in order to make the flower stems.
Use your imagination to create a few flowers, pressing the candy straw pieces lightly into the top of the cake. Decorating the cake is so simple and the kids will love to help.
Helpful Hint: I decorated the top of the cake, but you could also decorate the sides of the cake with the DIY flowers.
You May Also Like