Disney Marvel Easter Basket has been compensated by Collective Bias, Inc. and its advertiser. All opinions are mine alone.
When my kids were growing up, they would awaken early on Easter morning to find huge baskets filled with toys and candy.
I remember trying to coax them away from the goodies while struggling to get them dressed in their new Easter duds and out the door for the special Easter service.
I've always preferred creating my own baskets centered around each child's interests instead of buying the generic, prepackaged varieties. It's just more fun, right?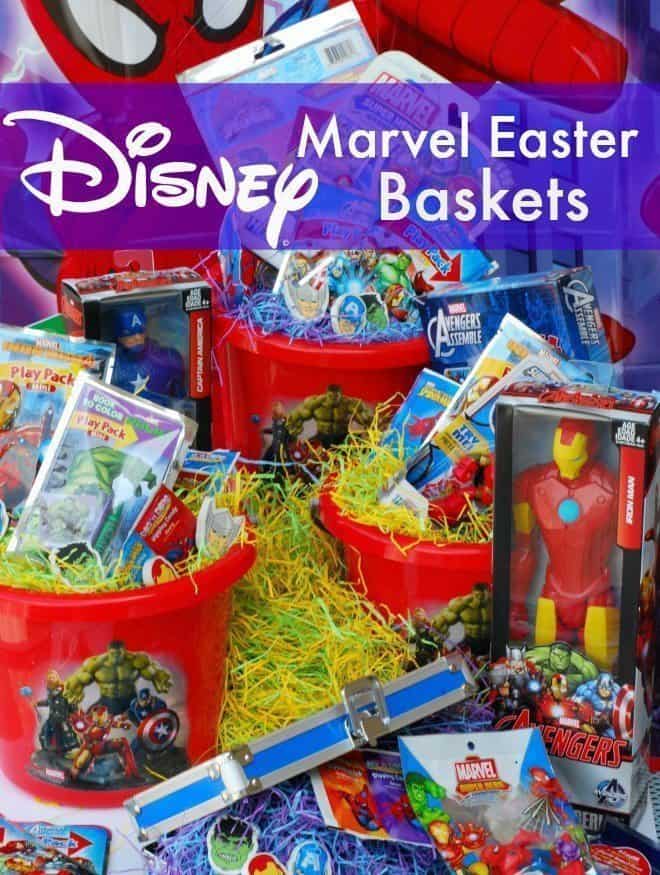 When the grandkids started arriving (I know, I know, I look MUCH too young for grandkids. Now's the time to nod your head in agreement) traditions changed.
Forget the kids, I've got grandkids! 🙂
So, I began to establish new traditions with my 4 grandsons. There's not a girl in sight (so far).
Every spring I get together with my daughter to find the perfect Easter outfits for the boys. I won't mention the fact that there's an entire acre of beautiful Easter dresses for girls and 2 racks of boys' stuff.
How many argyle sweaters can one boy have? I always enjoy purchasing their Easter outfits every year, even while their mom is saying, "Mom, you don't have to do that." I always reply, "I know I don't have to; I want to." It's a fun tradition and there's just something about Easter Sunday that requires new clothes.
Of course, I don't stop with the new clothing. Last Easter I created an Easter Candy Buffet complete with scoops and bags. Watching the boys' eyes light up as they crammed as much candy as possible into their bags confirmed that I had won the Nana of the year award.
This time I decided to go a completely different route and not overload them with candy. Their dentist will thank me!
Plus, they'll receive plenty from parties and their parents. o, I headed to Walmart to do a little Easter hunting of my own and hit the jackpot.
Disney Marvel Easter Basket Ideas
When I spotted Disney's line of Marvel Superheroes, I knew that I would, once again, be crowned the best Nana ever. The boys are Marvel fanatics!
The boys are going to love their Disney Marvel Easter baskets filled with all of their favorite Marvel characters.
I'm crazy about the bright colors and ease in creating these fun baskets and can barely wait to see the gleam in their eyes. And they won't miss the overload of candy at all.
Helpful Hint: When putting together a basket, make sure the items are of different heights and sizes.
Notice the Easter grass is a contrasting color. Also, don't be afraid to think outside the box when it comes to the actual basket.
Isn't this Marvel pencil box the cutest?
My youngest grand loves to carry around little cases, so this is going to serve as his "basket" from me.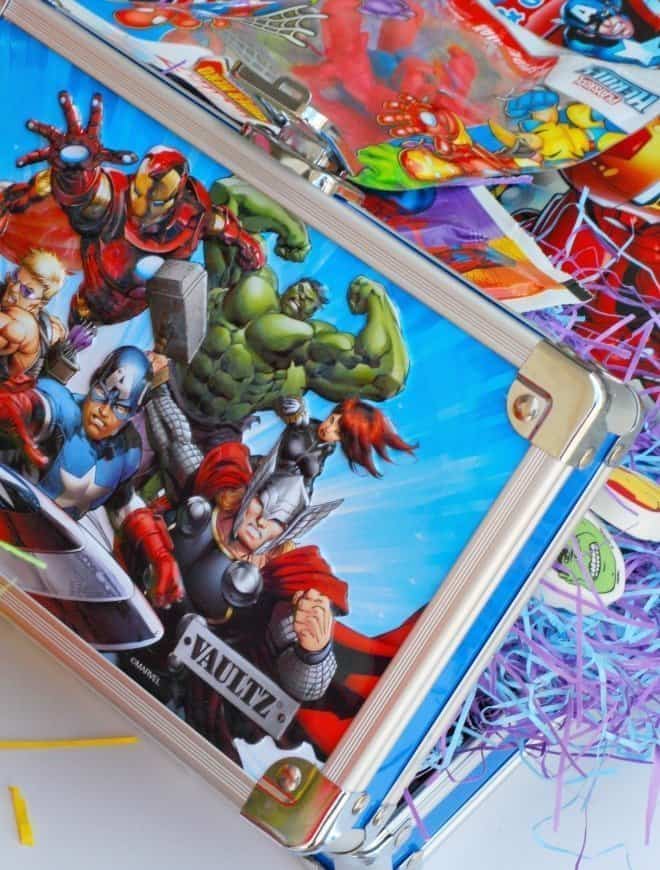 My 3-year-old grandson made me smile a few days ago when I was driving him home from a sleepover at my house and he said, "Nana, I wish you lived with us." Be still my heart!
Family traditions, including Easter, are the BEST traditions.
What are some of your Easter traditions?
You'll Also Love These Posts!