I have a confession to make. I do believe I have as much fun as the kids when it comes to participating in a trunk or treat party. So, I have to share more of my favorite trunk or treat ideas.
What is Trunk or Treat?
Trunk or Treat is when a group of adults gets together in a parking lot and decorate their trunks for Halloween. The kids go from trunk to trunk to "trick or treat" and receive candy, small prizes, etc.
Our church hosts a Trunk or Treat party every year in the parking lot. The adults are invited to dress up and we serve free hotdog and hamburger plates complete with sides and soft drinks. It's a way of giving back to our community.
It's a small way to let our community know we love and appreciate them. Plus, it's loads of fun!
We also include a few bouncy houses so the kids can play while the parents eat and fellowship. It's always a fun party.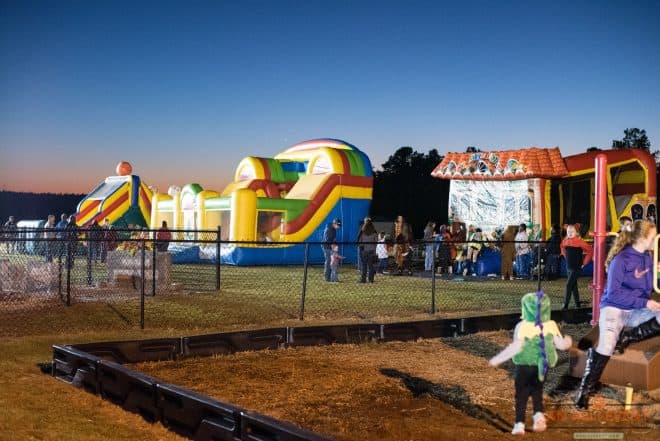 Favorite Trunk or Treat Ideas
We always host our Trunk or Treat party on Halloween night. Parents can drop by while they are making the trick or treat rounds.
We have some creative folks when it comes to tricking out trunks for the party. Here are some of my favorite ideas.
Toy Story Four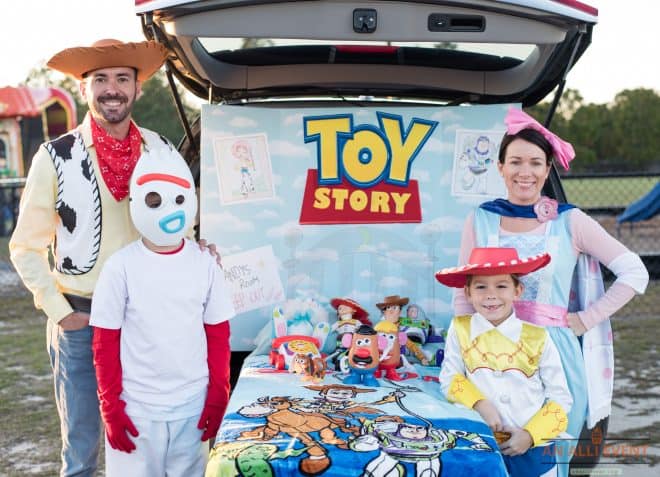 Who doesn't love Toy Story? This is the cutest trunk and the family dressed up to make it extra special.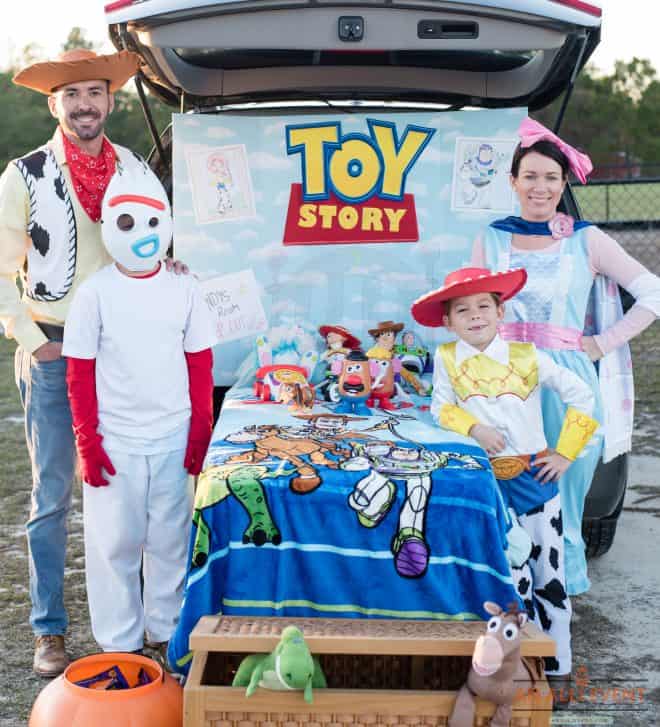 But, wait! To go along with this one, the green army men stopped by. Isn't this fabulous? They used a lot of green spray paint and green body paint.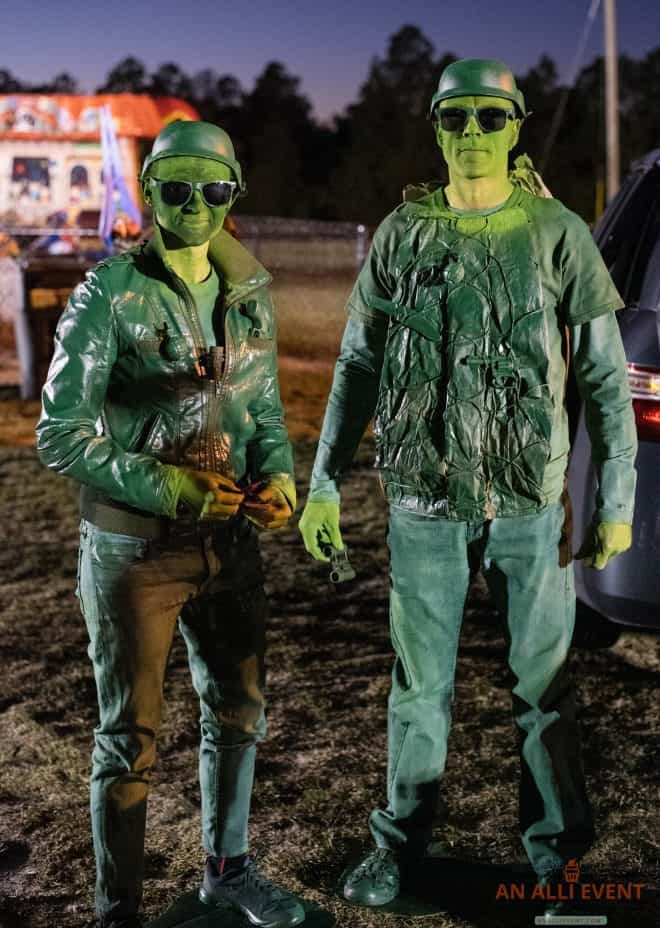 Here is a close-up!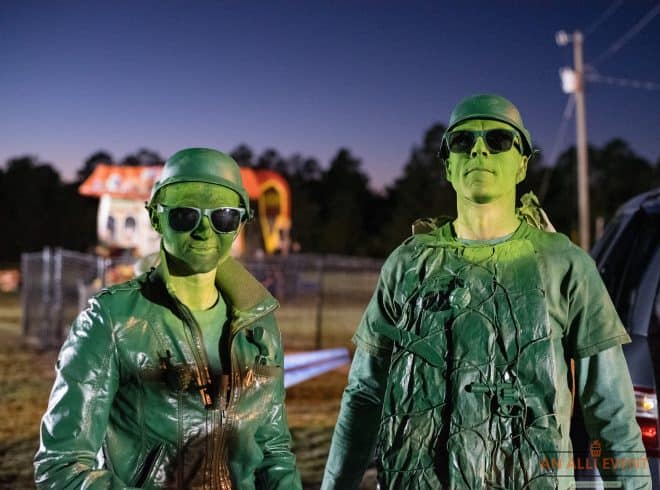 Cowboys and Indians Favorite Trunk or Treat Ideas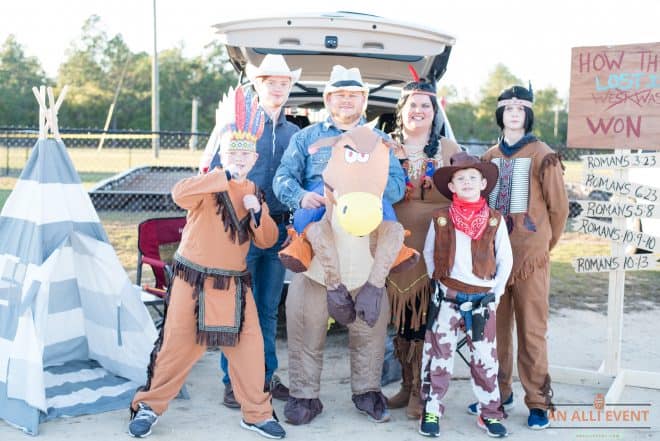 How The Lost Is Won is a cool twist on how the west was won. Because this is a church event, this family wanted to show the love of God. It's a winner.
The Cowboy 10 Commandments are awesome!
Now, this is a cute cowboy (aka my grandson)!
And a cute Indian! (Another grandson!)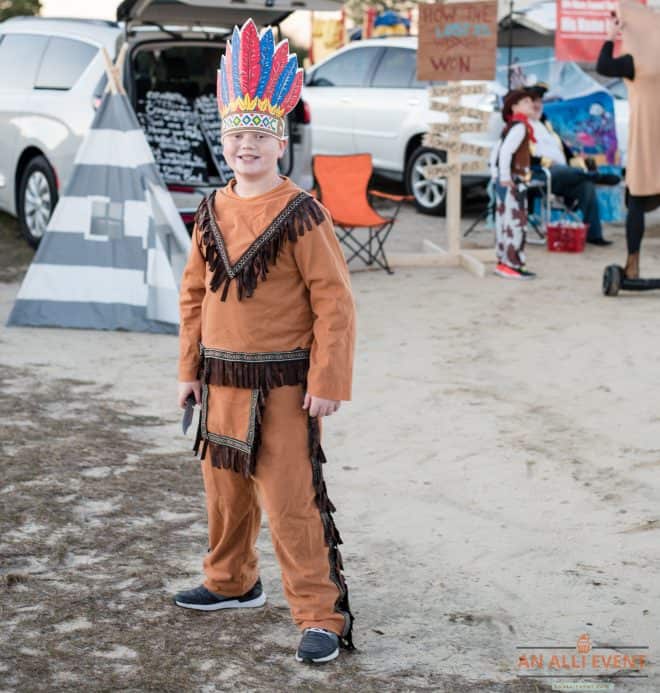 Halloween Costume Party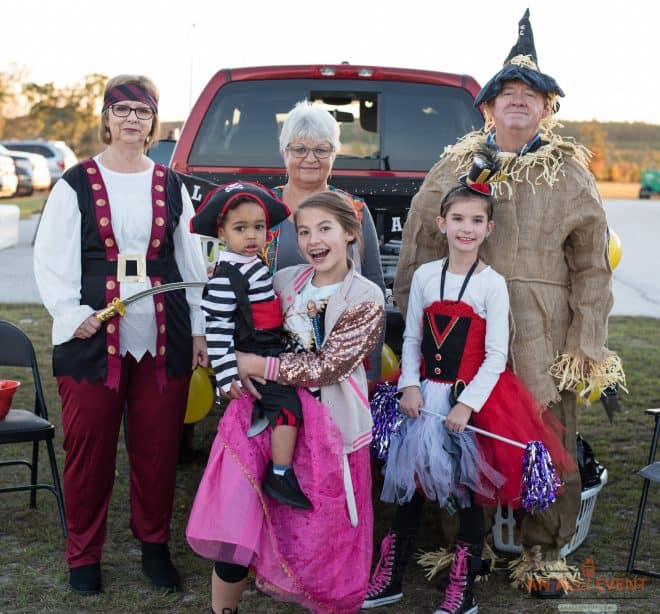 This family created a complete Halloween costume party centered around their trunk. The party also includes party foods and decor.
Now, that's a party!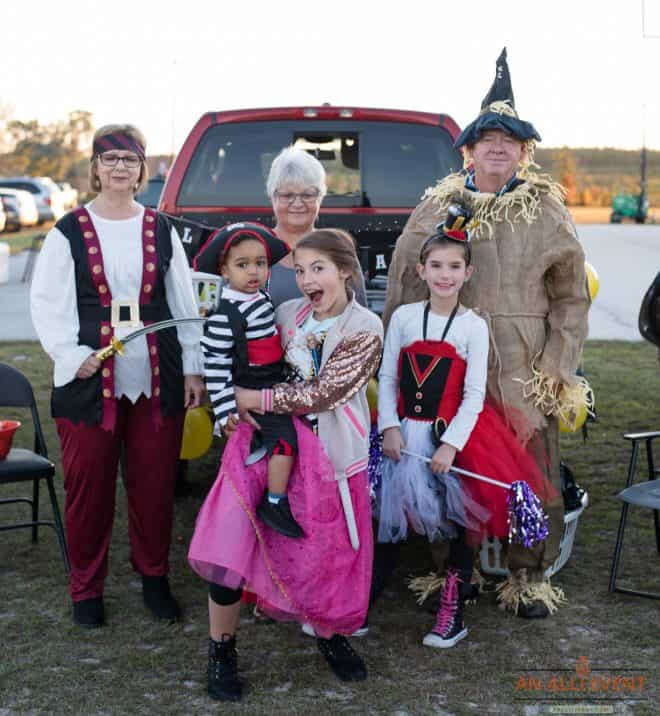 Starbucks – My Favorite Trunk or Treat Ideas
When you're going to be handing out candy for a couple of hours, you need a coffee. This wasn't the real deal, but it was so cute. It's definitely a winner!
Tattoo Parlor
This was another great twist on a tattoo parlor!
Lady Liberty and Uncle Sam
I have so many favorite Trunk or Treat ideas and this one is a winner!
This is a great way to show your patriotism and it's an easy trunk to decorate. You just need a flag backdrop and the costumes. Bam! Don't forget candy or small prizes.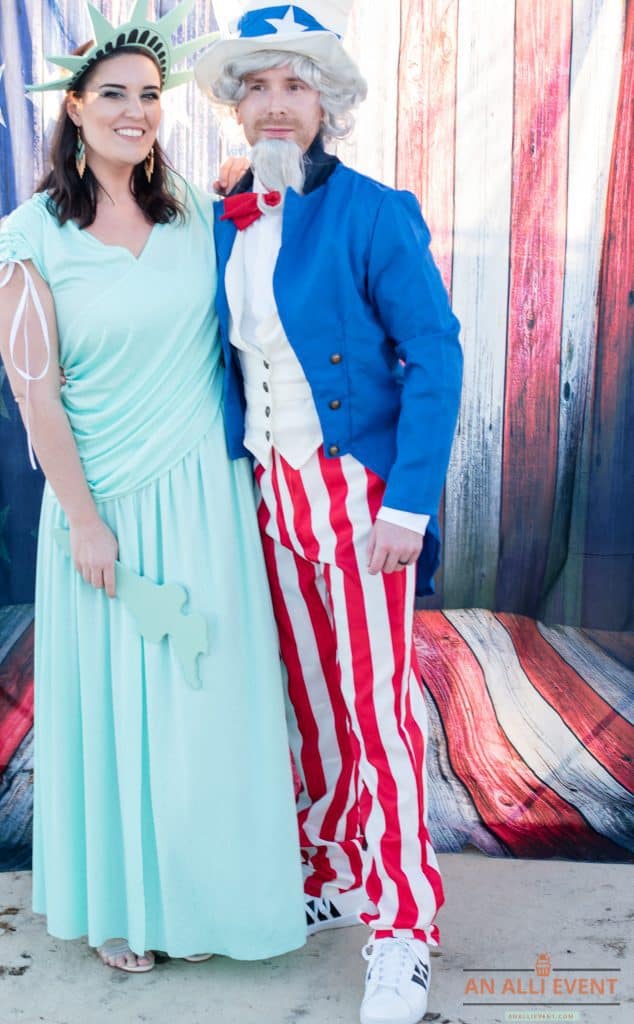 Lamp and Feet – Favorite Trunk or Treat Ideas
It took a hot minute to guess this one, but once I got it, I loved it. This is another clever trunk. It's based on Psalm 119:105 "Thy word is a lamp unto my feet, and a light unto my path."
Green Frog – Favorite Trunk or Treat Ideas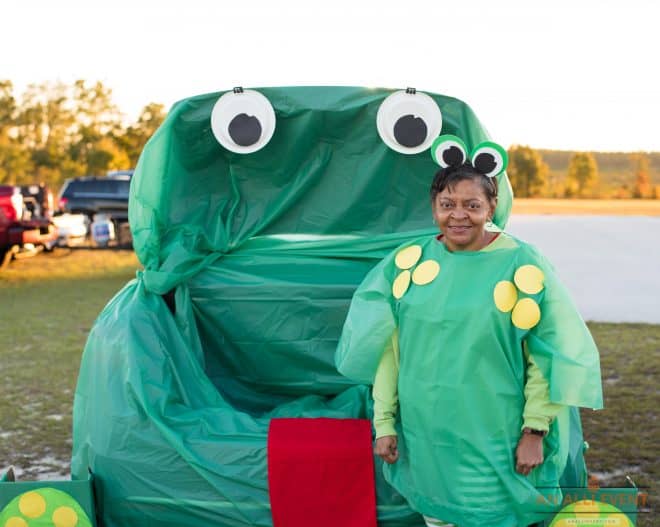 This green frog is adorable! This lady is so creative and always comes up with the best, totally homemade trunk or treat ideas. She's my hero!
Pirates Treasure Hunt (My own trunk)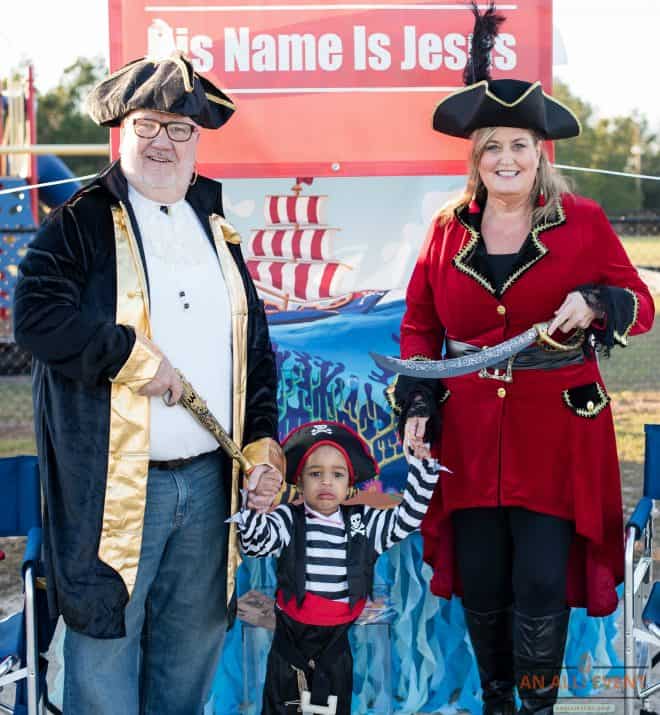 Ok – my youngest grandson doesn't look too happy in the photo but I promise he was! You can't see the entire sign but it reads, "We have found the treasure. His name is Jesus."
I had a treasure chest full of faux jewels and coins. The eye patch bothered me so I didn't wear it. Argh.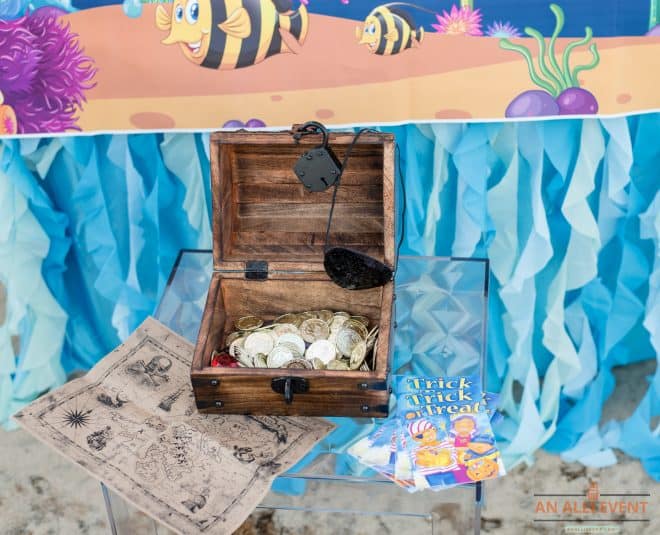 Batgirl Trunk
Batgirl stopped by with a trunk full of fall festival decor.
More Favorite Trunk or Treat Ideas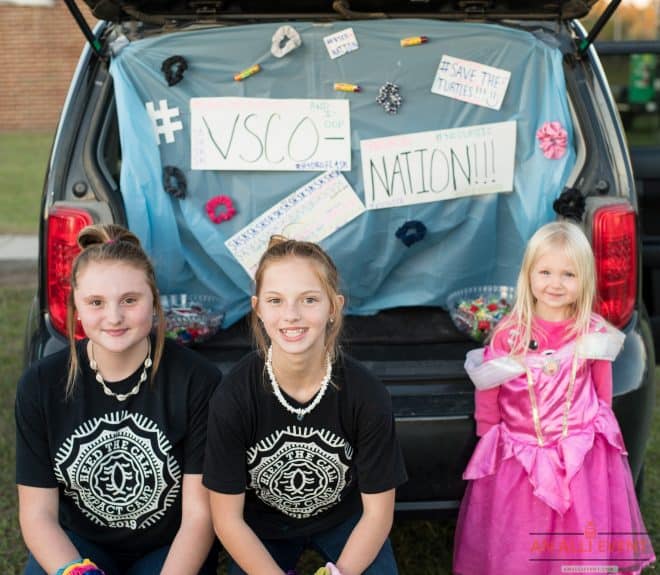 Bee-Attitudes (
Beatitudes)
This is a cute twist on the Beatitudes. And this queen bee is amazing!
Food Table
Since we serve free food at our Trunk or Treat party, I can't leave out the people who cook, serve and do it all with a smile. Thanks!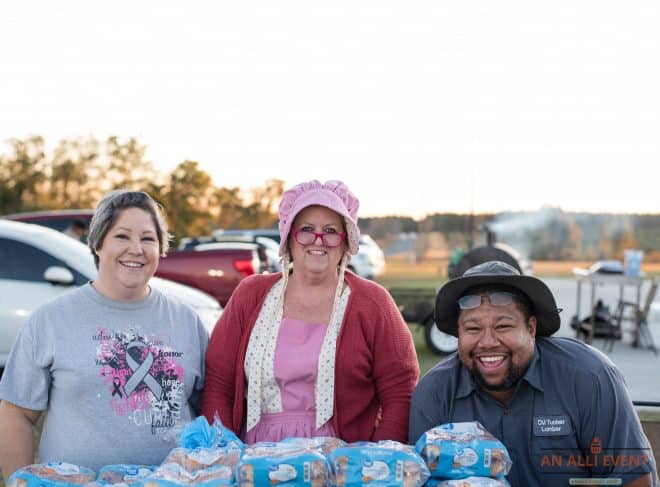 Looking for more Trunk or Treat Ideas? Check these out below!
13 Of The Best Trunk or Treat Ideas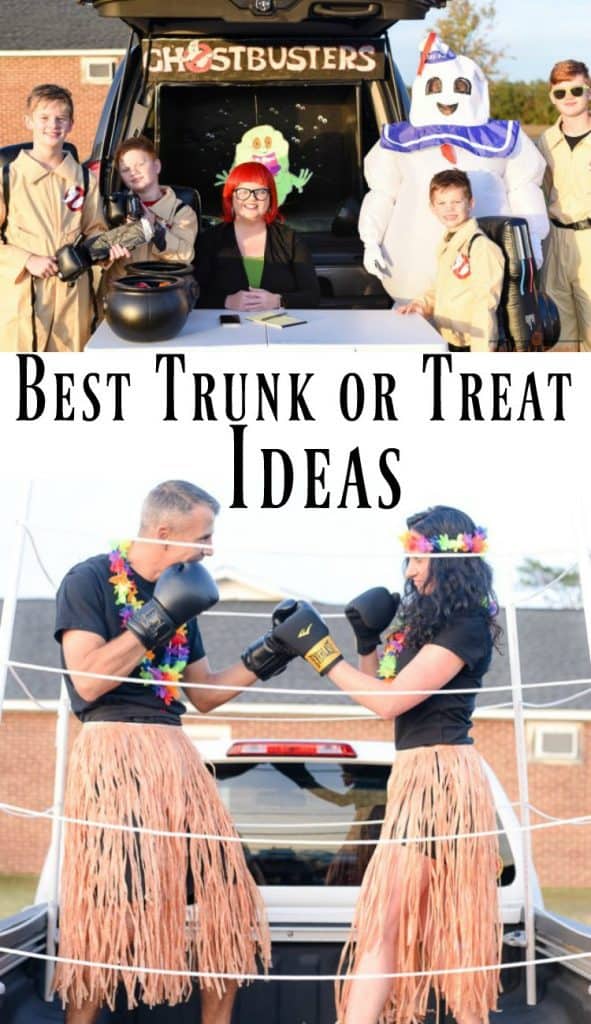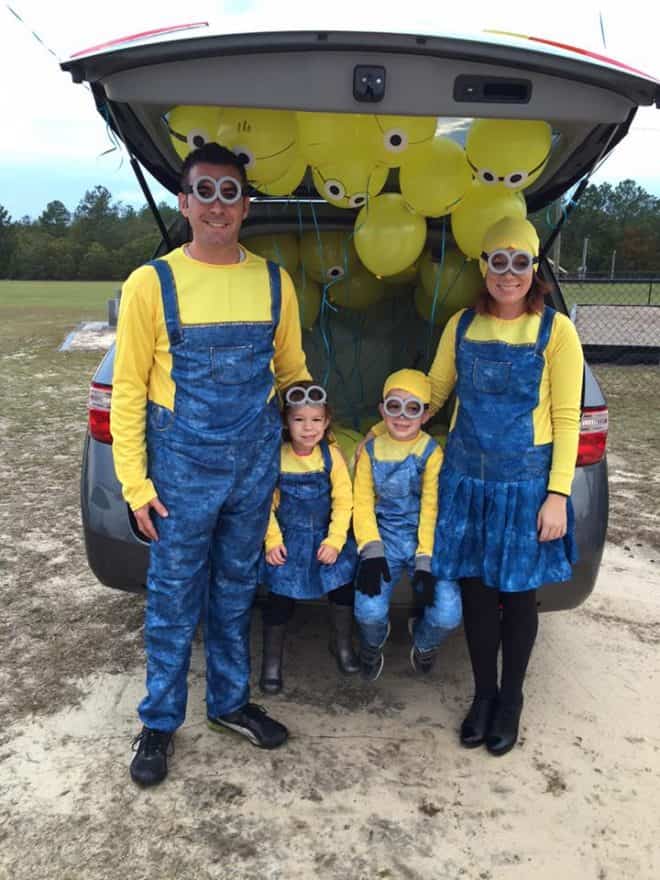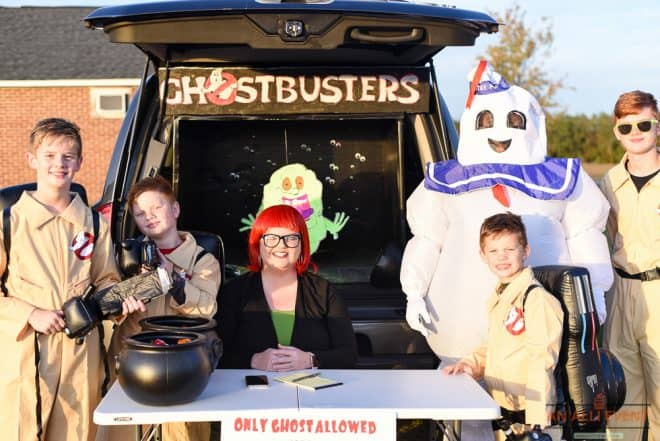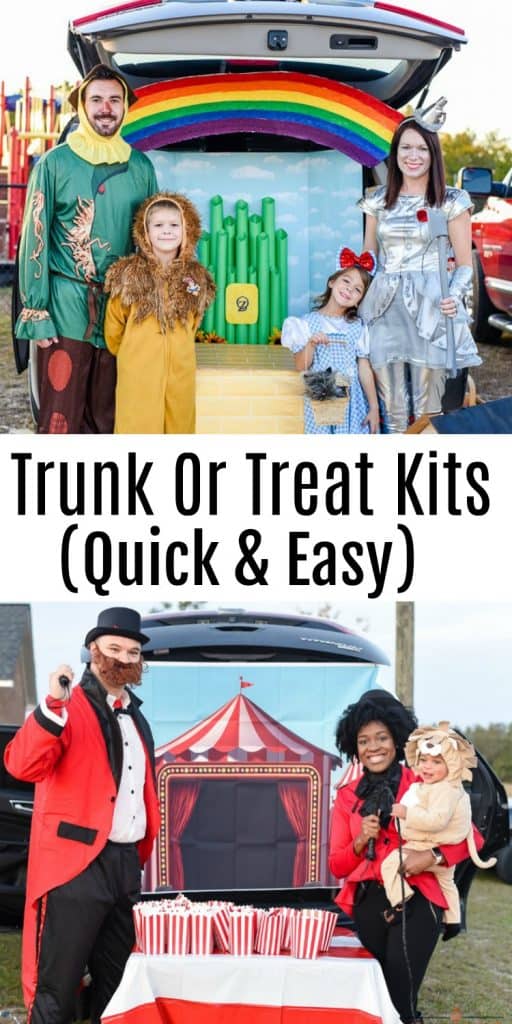 Check Out These Great Seasonal Mocktails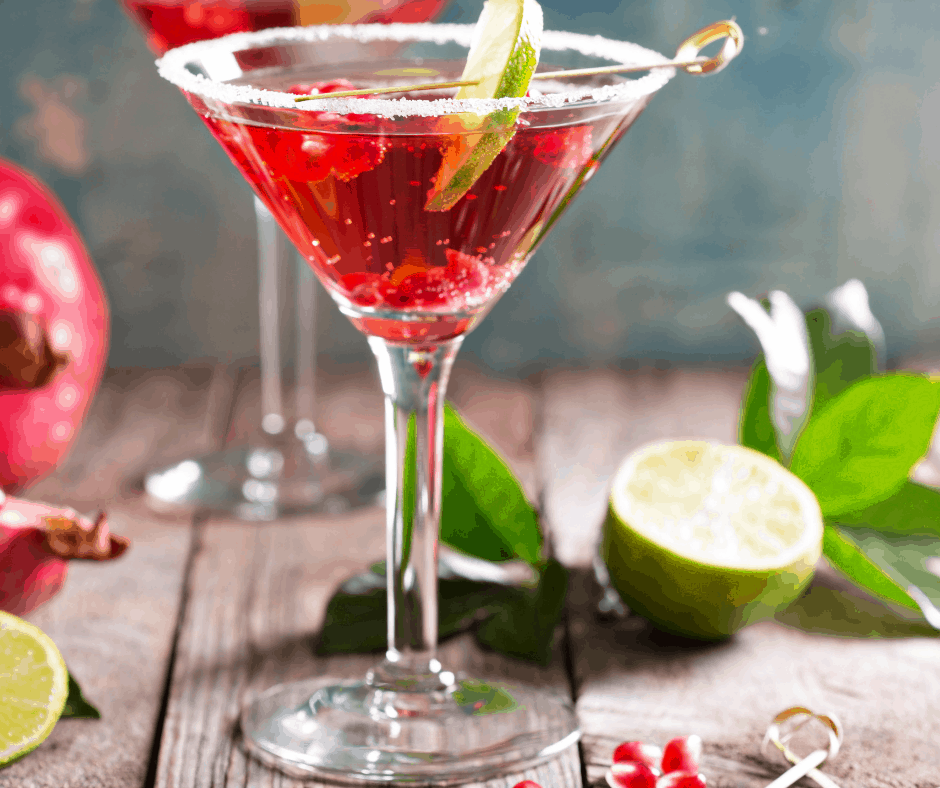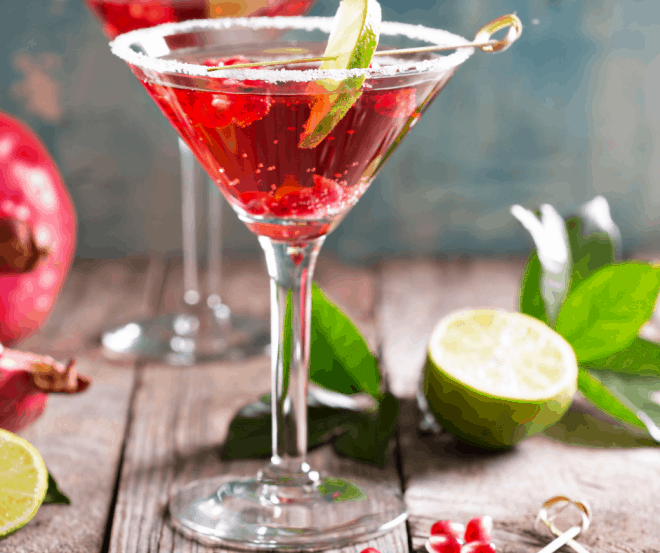 And Best Christmas Games!
Best Christmas Games for Large Groups