Leftover Turkey Panini was compensated by Collective Bias, Inc. I'm including tips on how to roast a turkey.
It's beginning to look a lot like Thanksgiving! The entire family will gather for Thanksgiving dinner at my house and we'll be celebrating family traditions that have been passed down from one generation to the next.
I always hope for leftover turkey so I can make a Turkey Panini the day after Thanksgiving.
Thanksgiving morning will begin with a late breakfast – mocha punch and cinnamon rolls – and watching the parade on TV. It's a family tradition.
After enjoying a leisurely breakfast, I'll head to the kitchen to begin preparing the Thanksgiving feast.
At some point during the day, a touch football game will be happening in the backyard. Watching football on Thanksgiving Day is not enough for our family. We have to join in the fun!
I remember playing a game or two of touch football when I was a kid and my mom was preparing the feast.
I have the perfect game plan for Thanksgiving Day. Any food items that can be made ahead is prepared the day before (casseroles, pies, etc.). On the day of, I concentrate on the main event – turkey and cornbread dressing.
Tips On Thawing and Roasting A Turkey
Head to Kroger (or your favorite grocery store) to purchase a Honeysuckle White Fresh Whole Turkey.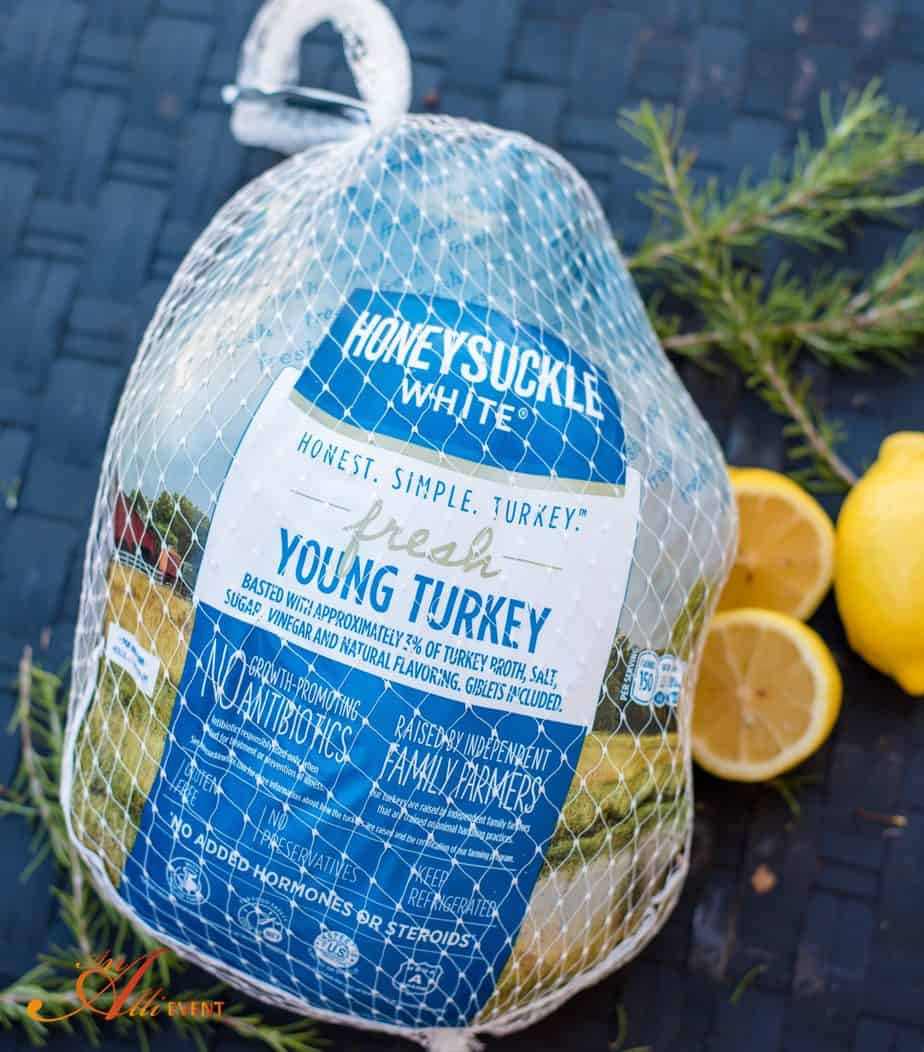 For my Thanksgiving Day feast, only the best will do. Honeysuckle White Fresh Turkey has no growth-promoting hormones, no added steroids or hormones.
Plus, it is USDA processed certified and is raised by independent family farmers. Their high standards are one of the reasons I keep going back for more. It's just honest, simple turkey and that's what I'm looking for.
How To Thaw A Turkey In The Refrigerator
Don't forget to thaw the turkey. It takes several days!
I always set a reminder on my phone so I won't forget when to transfer the turkey from the freezer to the refrigerator. This is the safest method because the turkey will thaw at a consistent, safe temperature.
This method takes some time, so allow one day for each 4 – 5 pounds of weight. If your turkey weighs 16 pounds, it will take about four days to thaw.
Don't Forget To Remove The Giblet Packet!
Before roasting a turkey, remove the neck and giblet packet. The first time I hosted Thanksgiving dinner, I accidentally left the neck and giblet packet inside. Oops. I was so embarrassed.
So, don't forget to remove those giblets. I always use the giblets to make giblet gravy.
Preheat the oven to 325º F. Pat the turkey dry (inside and out) and season inside with salt and pepper. I quarter a lemon, and onion and add a few rosemary sprigs to the cavity to add extra flavor. Be sure and discard before serving.
Brush the outside of the turkey with melted butter (or spray lightly with cooking spray) and season with salt and pepper.
Place turkey breast-side up on a rack in a shallow roasting pan and place in a preheated oven.
Helpful Hint: If the turkey gets too brown before it's done, cover it loosely with foil.
I always use an instant-read thermometer to make sure my turkey is roasted to perfection. The turkey is done when breast meat is 165º F and dark meat is 175º F.
Let rest for 15-20 minutes before carving.
Turkey Panini with Cranberry Mayo
For our Thanksgiving meal, I always make sure I buy a turkey large enough to have leftovers.
I admit that sometimes I have to hide the leftovers in the back of the fridge so I can make turkey paninis with cranberry mayo. This mayo is addictive!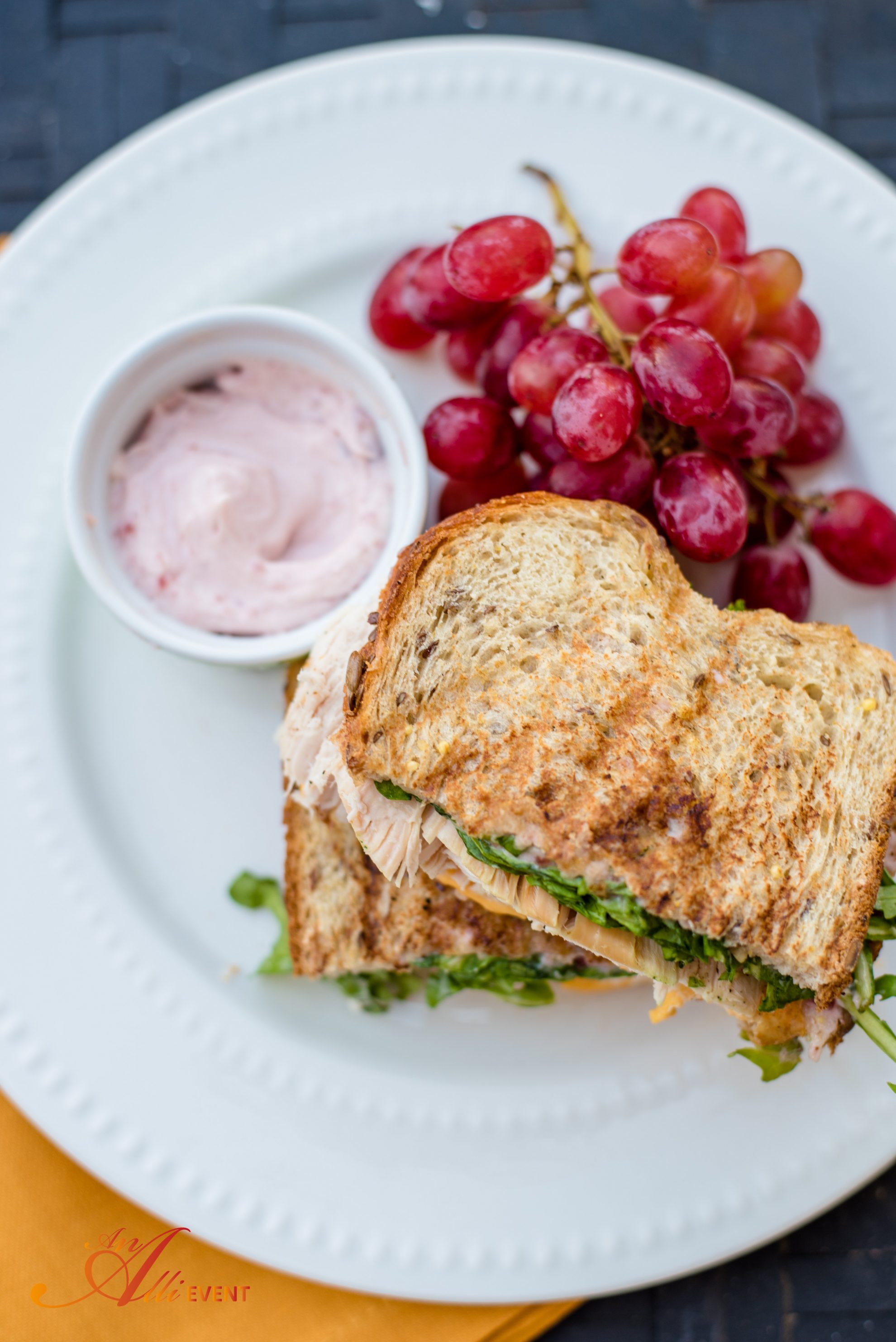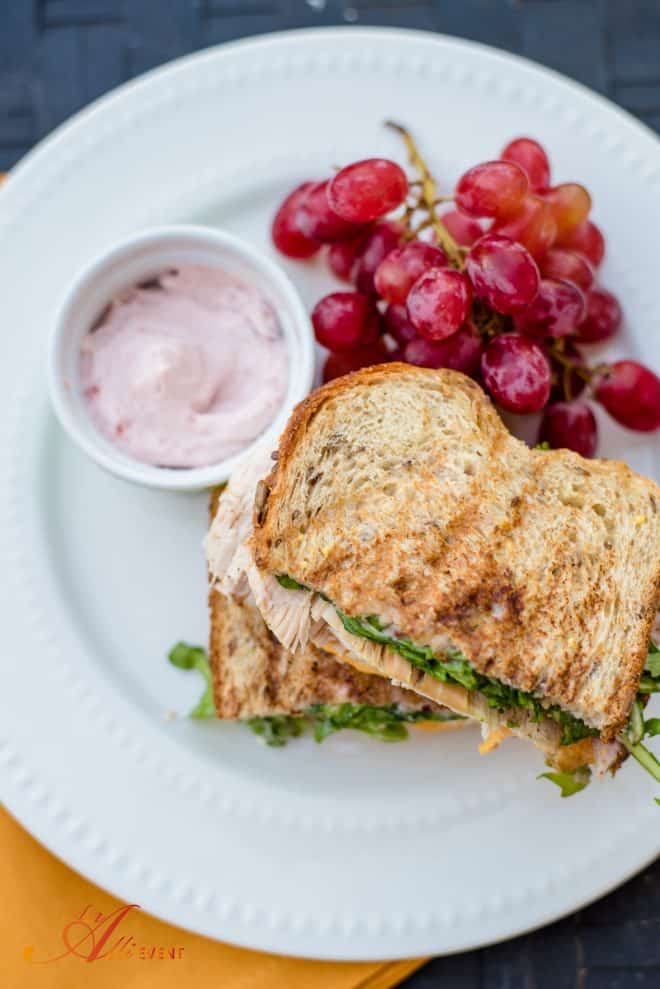 Ingredients You'll Need To Make Turkey Panini
Turkey
Sliced bread
Arugula
Colby-Jack Cheese
Cranberry mayo (recipe included down below in the recipe card!)
Cranberry Mayo (makes enough for several sandwiches)
Your Favorite Mayo (I always use Dukes)
Cranberry Sauce (make sure you save that leftover cranberry sauce from Thanksgiving Dinner)
Fresh lemon juice
Yield: 1 Sandwich
Turkey Panini with Cranberry Mayo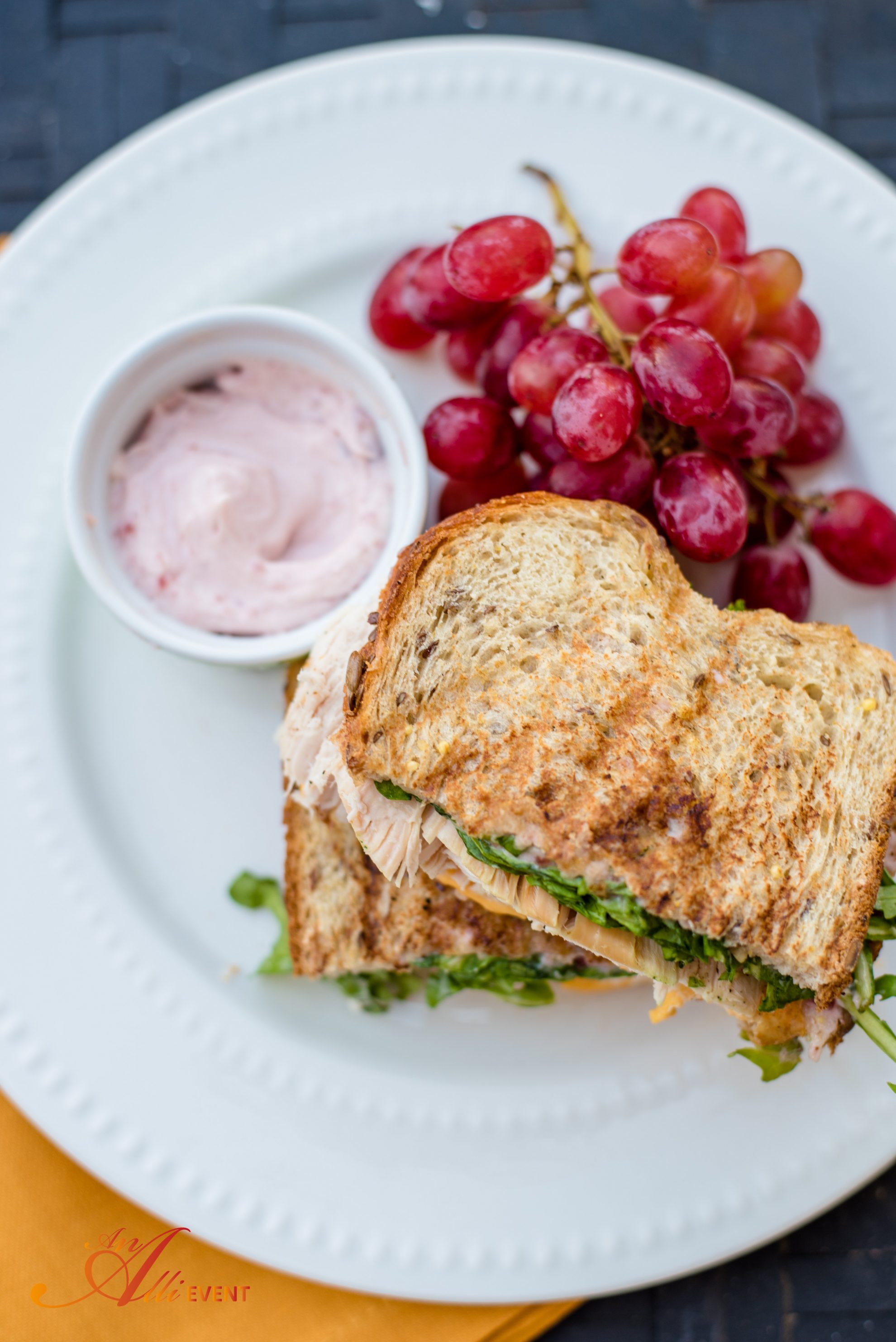 Turkey Panini is the perfect sandwich for leftover turkey. The cranberry mao adds so much flavor to this turkey sandwich.
Ingredients
For One Sandwich
3 oz. turkey
2 slices bread
Arugula
1 slice Colby-Jack Cheese
1 Tablespoon cranberry mayo
Cranberry Mayo (makes enough for several sandwiches)
4 Tablespoons Mayo
1-1/2 Tablespoons Cranberry Sauce
1/4 tsp. lemon juice
Instructions
Spread bread with cranberry mayo. Layer turkey, arugula and Colby-jack cheese.
Butter the outside of the bread slices and toast until golden brown.
Nutrition Information
Yield
1
Serving Size
1
Amount Per Serving
Calories

473
Total Fat

21g
Saturated Fat

7g
Trans Fat

0g
Unsaturated Fat

13g
Cholesterol

116mg
Sodium

666mg
Carbohydrates

33g
Fiber

2g
Sugar

5g
Protein

35g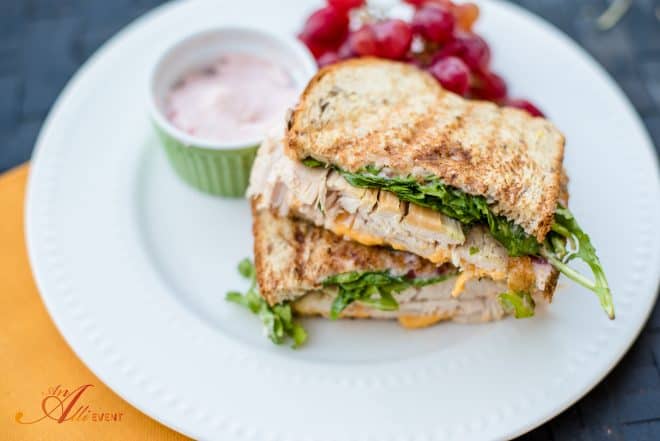 Roasting a turkey is simple. Just be sure to use a thermometer and don't overcook (or undercook) that bird.
What are some of your Thanksgiving Day traditions?
You May Also Like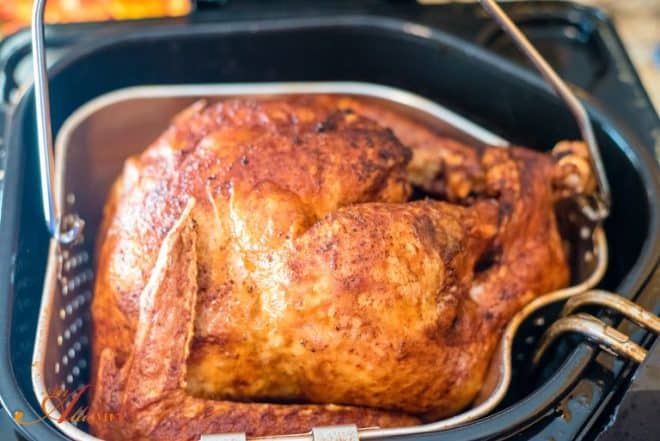 How To Set A Formal Dinner Table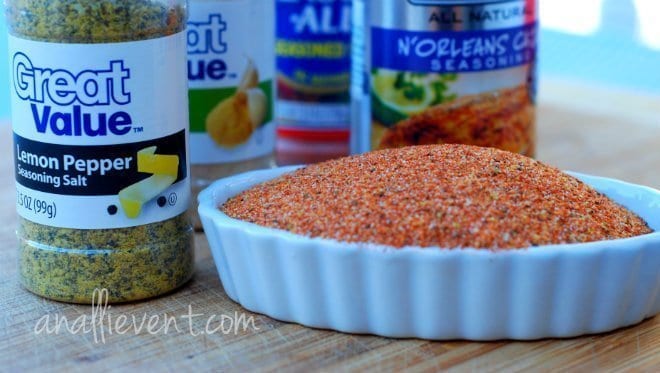 Adorable Thanksgiving Kids' Tablescape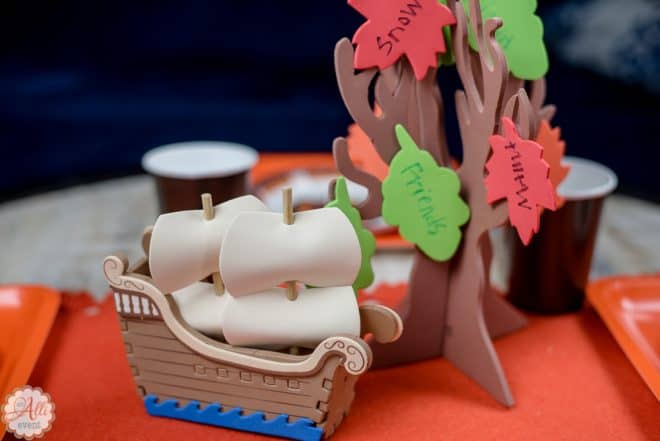 Cozy Rustic Thanksgiving Tablescape