Two, Four, Six, Eight, Who Do We Appreciate? Super Bowl Party Recipes! When it comes to the Super Bowl parties, I'm all about the food.
About the time my eyes are ready to glaze over from so much football and too much male testosterone swirling about, it's almost time for the grand finale! It's almost Super Bowl Time! And that means loads of Super Bowl Party Recipes and hilarious commercials.
Looking for some delicious Super Bowl Party recipes? You've hit the mother lode! Here are some of my family's favorite Super Bowl Party recipes. Choose a few or go for them all.  Enjoy! The recipes are all down below.
Super Bowl Party Recipes
Super Bowl Party Menu 
Spicy Buffalo Wings with homemade Blue Cheese Dip
Barbecue Sliders
Nacho Cheese Dip with Tortilla Chips
Christy's Crock Pot Chili
Baked Potato Skins
Salted Nut Squares
Fruit on a Stick w/ Creamy Marshmallow Dip 
Spicy Buffalo Wings
Ingredients
36 chicken drumettes
1-1/2 T salt
2 T paprika
1 T cayenne pepper
3 cups peanut oil (best for deep frying)
⅓ cup hot sauce (your choice - I'm not going there, as we all have our faves)
2 T butter
1 head celery, cut into sticks
Instructions
Place the drumettes in a bowl and toss with the first three ingredients. Pour the oil in a dutch oven OR I use an electric deep fryer with a lid, the kind you place on the counter top and plug in. It also has a basket. No mess! Heat oil on med/high heat until it reaches 350. Fry about 8 wings at a time in the hot oil until crisp - about 10 - 12 minutes. Remove and drain on paper towels.
Heat the hot sauce and butter over medium low heat until well combined. I like to serve the hot sauce on the side. The wings stay crisp and you can control how much heat you want. Serve with my homemade blue cheese dip.
 Barbecue Sliders can be found here.
Nacho Cheese Dip

Ingredients
1 large block Velveeta cheese, cubed
1 bottle (16 oz) Pace Picante sauce, mild or medium (or your favorite salsa)
1 can chili, no beans
Tortilla chips
Instructions
Mix all ingredients in a slow cooker set on high. Stir often. Once the cheese has melted, set slow cooker on low. Serve with tortilla chips.
Salted Nut Squares

Ingredients
3 cups salted peanuts without skins, divided
3 T butter or margarine
2 cups (12 oz) peanut butter chips
1 (14 oz) can sweetened condensed milk
2 cups mini marshmallows
Instructions
Place half of the peanuts in an ungreased 11 x 7 x 2 inch baking pan. Set aside. In a saucepan, melt butter and peanut butter chips over low heat. Add condensed milk and marshmallows. Cook and stir until melted. Pour over peanuts. Sprinkle remaining peanuts on top and press down slightly. Cover and refrigerate for an hour or so. Cut into bars to serve.
Fruit on A Stick with Creamy Marshmallow Dip
Ingredients
1 (8 oz) pkg. cream cheese, softened
1 (7 oz) jar marshmallow creme
1 T milk
Whole Strawberries & Kiwi, (or fruit of your choice) cut into bite-size pieces
Instructions
Mix cream cheese, marshmallow creme and milk until smooth. Thread fruit on wooden skewers. Serve with dip. (Note: I don't always thread the fruit on skewers. I just make a fruit tray, serve it with the dip and call it a day.)
Christy's Crock Pot Chili is a favorite of mine. It reminds me of Wendy's chili, only better! You can grab it here! It's great sprinkled with cheese, sour cream and chives and served with crackers.
Baked Potato Skins can be found here. We have to throw something semi-healthy into the mix.
My Slow Cooker Barbecue Sliders can be found by clicking here!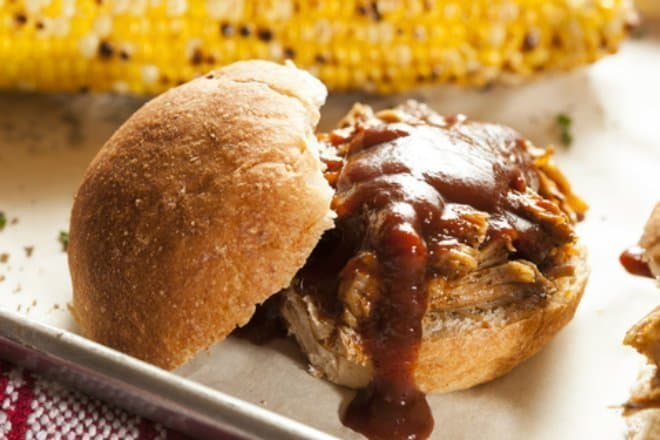 I do hope you try some (or all) of my favorite Super Bowl Party recipes. What's your favorite Super Bowl Party food?
You May Also Like
10 Delicious Game Day Wing Recipes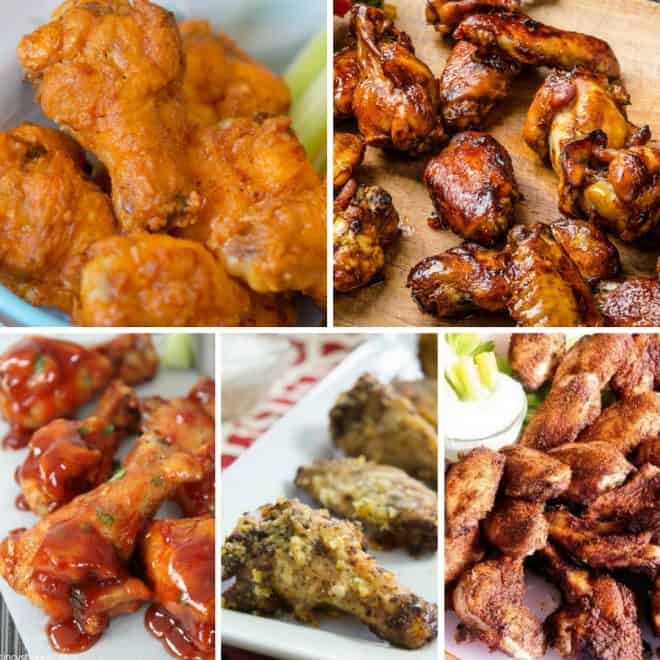 Best Super Bowl Party Foods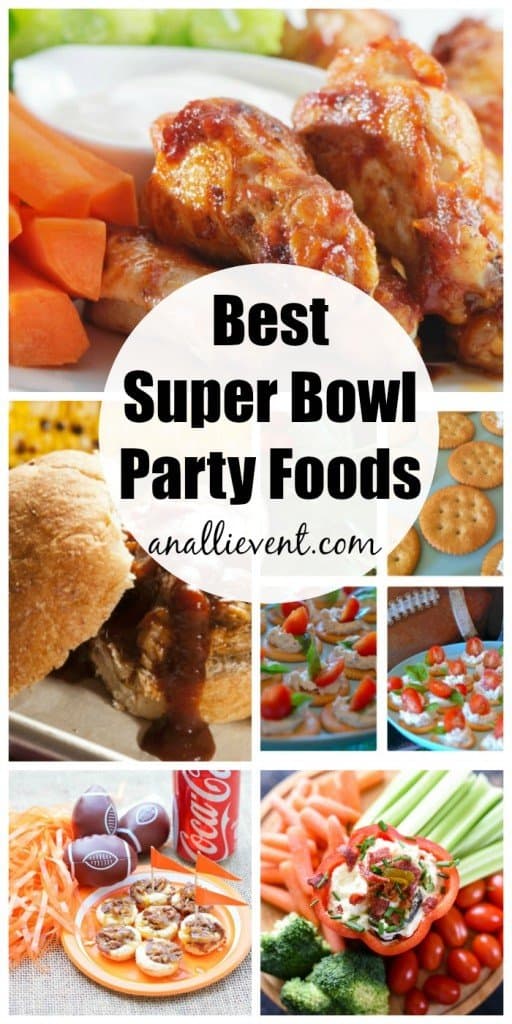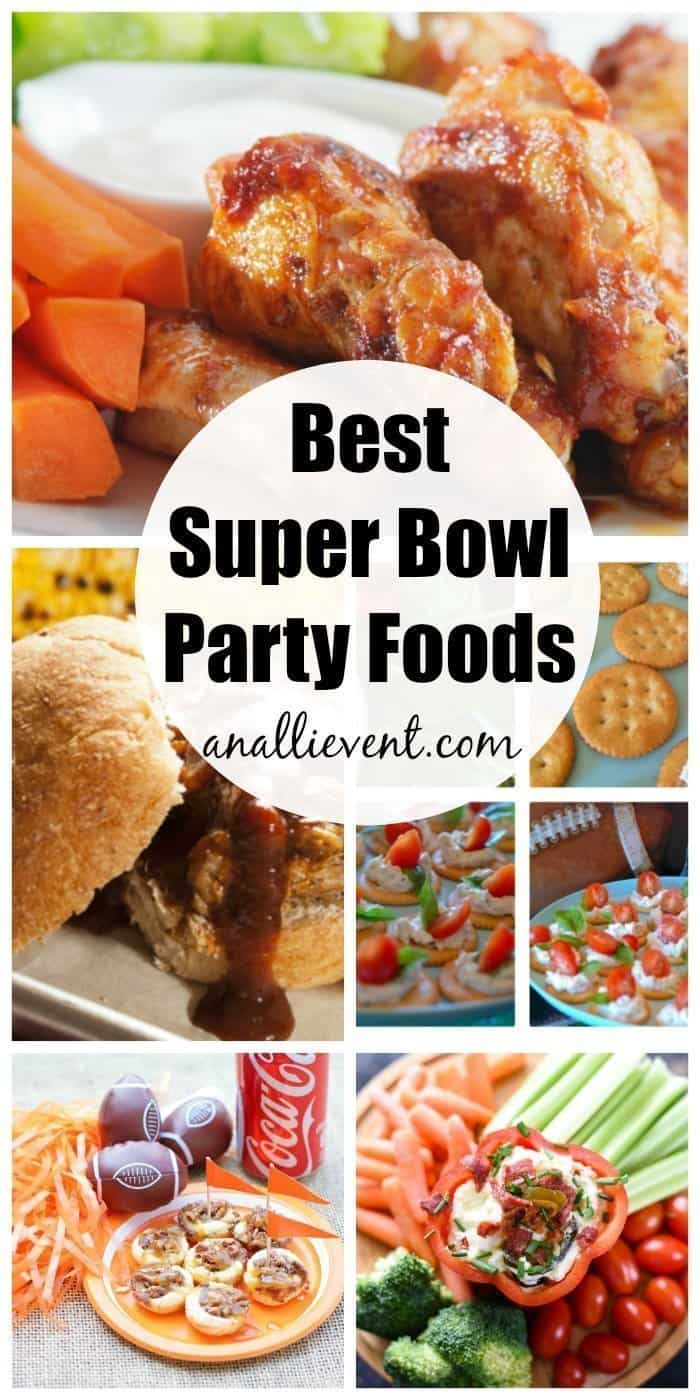 Mocha Punch
I always serve Mocha Punch at my Super Bowl party. It's my most-requested party punch go to for every special occasion and that included the Super Bowl.
Do you host a Super Bowl party every year? If so, try a few or all of these recipes and let me know what you think.
P.S. Use this Amazon affiliate link to order your Super Bowl party decorations. I may make a small commission with no additional cost to you. They have everything from decor to games, partyware and photo booth props.

Print Friendly