These best-sellers are the perfect gifts for fellow cookbook enthusiasts. I hand-picked 17 best cookbooks that I know your friends and family members will love.
You're sure to find one or more for the cookbook lovers on your Christmas gift. I've included affiliate links to my favorite best-selling cookbooks. As an Amazon Associate, I earn from qualifying purchases.
Welcome back to year 6 of our Festive Christmas Event where we team up with a bunch of talented blogging friends to bring you a plethora of creative ways to celebrate your holiday season.
We will be baking some cookie recipes for you, sharing some party games, making some handmade gifts, doing some ornament crafting, and sharing our Christmas movies family fun. There will be breakfast recipes and as always our decorated Christmas Trees which is always a fun tour of homes.
New this year is Gift Guides. We are right there with you shopping from home due to Covid 19 and we understand how hard that can be so we have been busy little Elves doing tons of research to create fabulous Gift Guides to help you with your holiday shopping.
You will find new ideas every Monday and Wednesday between Oct. 19th through Nov. 18th. Scroll all the way down to find all the ideas linked at the end.
It's beginning to look a lot like Christmas and I'm looking forward to a festive Christmas season.
These days, you can google any recipe you're searching for, but there's something about flipping through the pages of a good cookbook. Plus, when you find an amazing recipe, you've got it at your fingertips for years to come.
Who Wrote The First Cookbook?
The first recorded cookbook was written by Apicius, in fourth century AD Rome. Of Culinary Matters contains more than 500 recipes. Many of the recipes include Indian spices. American Cookery, the first known American cookbook, was published in 1796. This book was written by Amelia Simmons and published in Hartford, Connecticut.
17 Best Cookbooks (My Top Favorites!)
I love to cook and can't help myself when it comes to collecting cookbooks. On a cold, cloudy winter day, I like to curl up on the sofa with a good cookbook.
I love collecting and gifting cookbooks and I seem to always have room for one more. Check out my first cookbook! Of course, this is a newer addition. Mine is older and has a yellow cover. Is it just me or do you love to browse through cookbooks – old and new? If you do, I'm sure your friends will love a new cookbook as well.
Cookbooks Are Great Gifts!
Cookbooks are great (and easy to give) Christmas gifts. You can add one to a gift basket with kitchen utensils and dishtowels or have Amazon deliver the gift to the recipient.
Newlyweds
Friends Who Love To Cook
College Kids
Friends Who Can't Cook (but wants to learn how!)
Kids
Teens
Friends Who Collect Cookbooks
Friends Who Want To Learn A New Style of Cooking (Instant Pot, Air Fryer, Etc.)
Foodies (friends who love to eat!)
Speaking of Best Cookbooks
My website is pretty much one big online recipe book. I have friends and family that constantly stop by to grab one of my top recipes. A few days ago my oldest daughter told me she made my cornbread dressing and it was delicious. She bypassed me and went straight to my online recipe.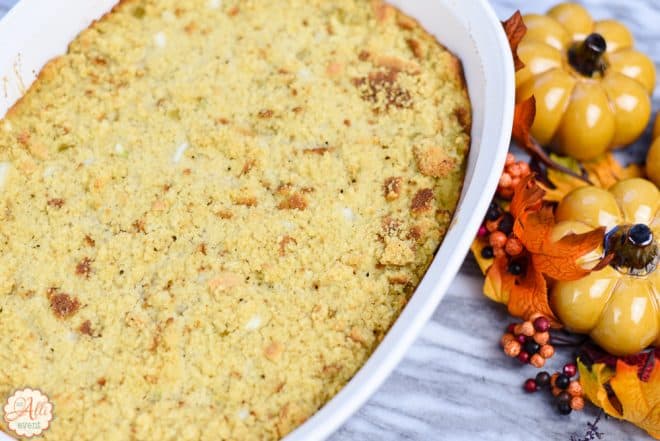 You may like these recipes:
List Of 17 Best Cookbooks – Christmas Gift Guide
You'll find a well-rounded list of best-selling cookbooks below. From Air Fryer to Keto to Cooking For Two, you're sure to find a cookbook worthy of your friend or family member.
17 Best Cookbooks To Gift This Season
Cookbooks are perfect Christmas gifts for foodies and friends who love cooking or want to learn how to cook. These 17 best cookbooks are some of my favorites.
Check out even more gift guides from these talented bloggers listed below!