My family has some of the Best Pound Cake recipes. We've been making these cakes for many years and I'm thrilled to share the recipes with you.
Who doesn't love a good pound cake? Pound cakes are easy to make and I usually have all the pantry ingredients on hand.
You can dress a pound cake up with fruit or a thick, delicious glaze or you can leave them completely naked. They are delicious either way.
My sister-in-law loves to toast leftover pound cake and eat it for breakfast. I even have a pound cake panini recipe.
What is a pound cake?
A pound cake is usually baked in a tube pan or a loaf pan. I've tried a lot of tube pans over the years and this tube pan is my favorite.
Pound cakes date back to the 1700s. Originally, this cake was made with a pound of each of the main ingredients (flour, butter, eggs, and sugar).
Tips For Making The Perfect Pound Cake
Follow the directions. This sounds like a no-brainer but sometimes people change up a recipe completely and then wonder why it didn't turn out correctly.
Ingredients should be at room temperature.
Use the correct type and size pan. When baking a pound cake, I prefer a tube pan over a bundt pan.
Make sure you grease and flour the cake pan.
Place the cake in the center of the oven and avoid opening the oven door to check on the cake while baking.
Why does my pound cake crack on top?
Pound cakes are dense. The outside of the cake bakes first and oftentimes the cake will rise and crack on top.
Personally, I have no problem with cracks. The pound cake below cracked so I just poured some glaze over it after cooling completely.
Best Pound Cake Recipes
My dad's sour cream pound cake has the number two spot on my website for the most views! Pecan Pie Cobbler is my top recipe during the wintertime. Dad's delicious pound cake takes the top spot during the spring and summer.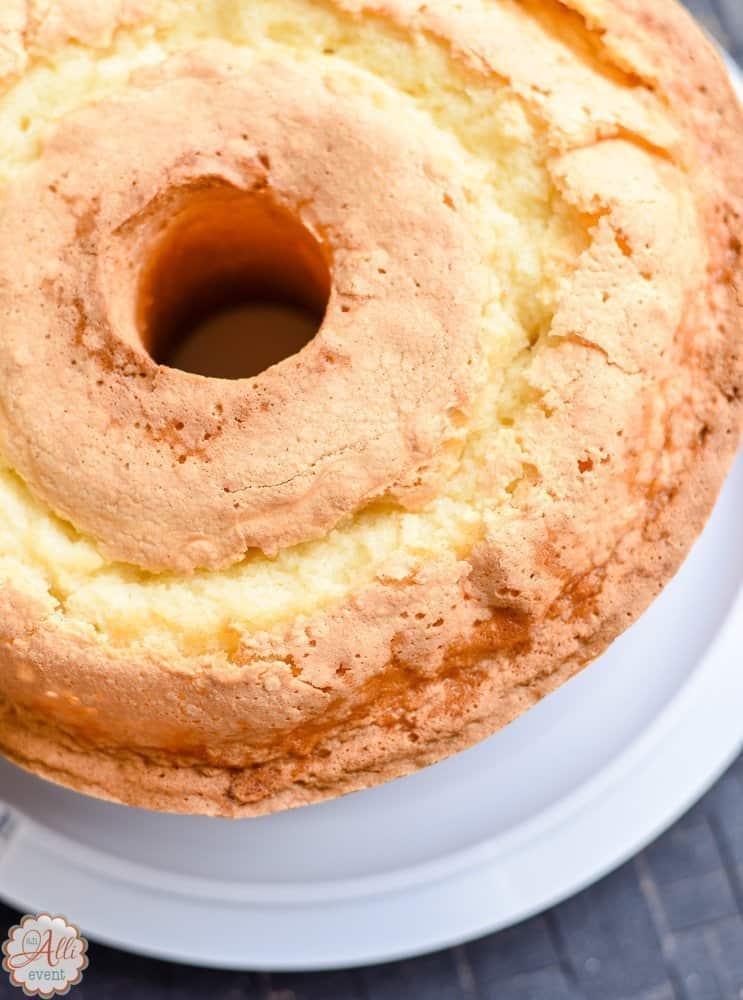 Below, I'm sharing all the best pound cake recipes. Just click on the recipe and it will take you straight to the recipe page. Happy baking!!
Best Pound Cake Recipes
These pound cakes are all family favorites. Which one will you try first?