This shop has been compensated by Collective Bias, Inc. and its advertiser. All opinions are mine alone. #BrewToPerfection #MrCoffeeDay #CollectiveBias
It's National Coffee Month! How are you celebrating? I'm over here doing the happy dance and no, I'm not sharing photos! However, I am going to share my favorite way to enjoy a cup of freshly brewed coffee and the recipe for my Cranberry-Apple Coffee Cake. This coffee cake pairs perfectly with my favorite cup of Joe.
When my day starts with a freshly brewed cup of coffee, all is right with the world. However, I don't stop there. A mid-afternoon coffee break is just the thing to recharge me and get my creative juices flowing again. Coffee breaks don't have to be boring. This is how I create the perfect coffee break experience.
Create the Perfect Coffee Break Experience
Brew the Perfect Cup of Coffee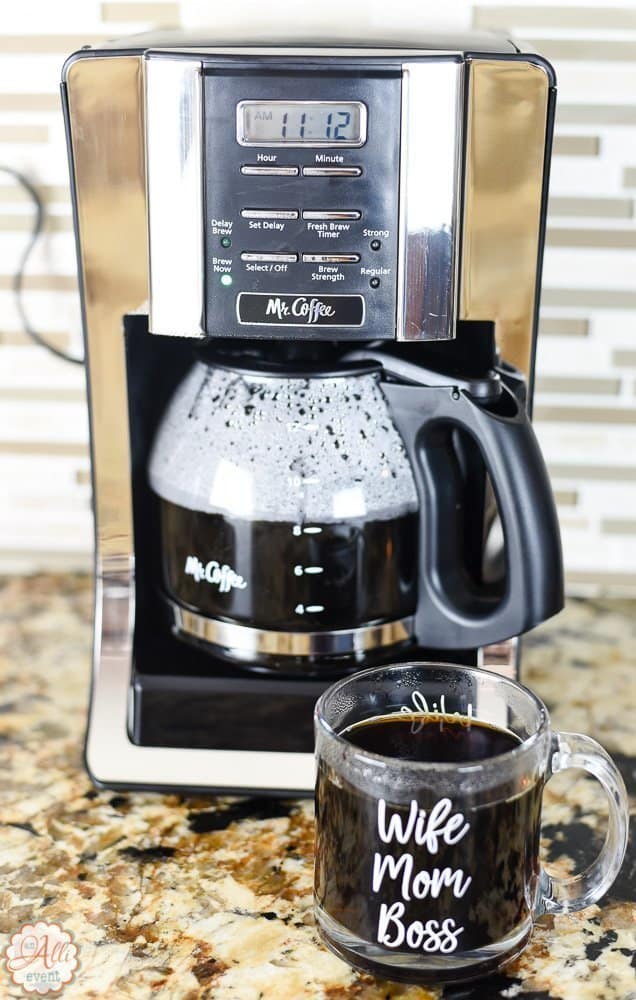 The perfect cup of coffee begins with the best coffee machine. You don't have to spend a fortune and there's no need to run all over town. Walmart has everything you need, including Mr. Coffee® 12-cup Programmable Advanced Brew Coffee Maker.
This sleek coffee maker has my favorite pause n' serve feature for those days when I need my coffee ASAP. I can also change the strength of my coffee (hubby likes it strong) and it has a fresh brew timer.
Choose an Off-The-Chain Coffee Mug
A cool coffee mug has to represent, right? My favorite mug describes me to a tee. I admit that I may be more than a little obsessed with this mug.
Pair your Perfect Cup of Coffee with Cranberry-Apple Coffee Cake
An amazing cup of coffee needs a delicious sidekick. My Cranberry-Apple Coffee Cake is a match made in heaven.
Mix the topping ingredients together and pour it into a greased cake pan.
Mix the batter and bake for 35-40 minutes. Sometimes I can't wait until my afternoon coffee break, so I have this cake for breakfast with my coffee.
It's crunchy on the outside, tender on the inside and has just the right amount of sweetness to pair perfectly with a cup of my favorite coffee.
Cranberry Apple Coffee Cake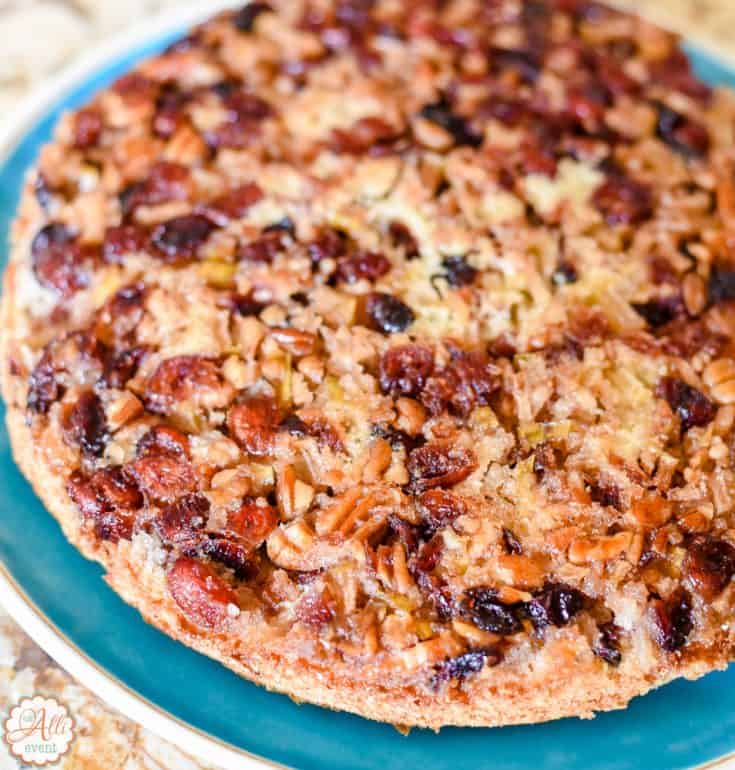 Ingredients
1 cup fresh OR frozen cranberries, thawed
1 cup finely chopped (unpeeled) cooking apple (like Granny Smith)
1/2 cup sugar
1/8 tsp. ground cloves
1/2 cup chopped pecans
1/2 tsp. ground cinnamon
1 cup all-purpose flour
1/2 tsp. baking soda
1/4 tsp. salt
1 cup sugar
2 large eggs
1/4 cup butter, melted
1/4 cup vegetable oil
1 tsp. vanilla extract
Instructions
Combine first six ingredients in a bowl. Stir well.
Spoon mixture into a greased 8-inch round cake pan.
In a mixing bowl, combine flour and the next seven ingredients. Beat at medium speed with an electric mixer for 2 minutes.
Spoon batter over cranberry mixture.
Bake at 350º F 35-40 minutes or until a wooden pick inserted in center comes out clean.
Cool in pan on wire rack for 5 minutes. Invert onto a serving plate. Serve warm.
Pick a Relaxing Environment
I never take coffee breaks at my desk. I'm too tempted to keep working. So, I head outside to my front porch. It's the perfect place to get my mind off of work and onto the beauty of nature.
Sipping coffee, eating my favorite Cranberry-Apple Coffee Cake, and listening to the sounds of birds chirping has a calming effect on me. Once my coffee break is over, I'm renewed, refreshed and revived!
I'm celebrating National Coffee Month with Mr. Coffee® and Cranberry-Apple Coffee Cake. How are you celebrating?
Keep up with the latest by following Mr. Coffee® on Facebook, Instagram, Pinterest, and YouTube!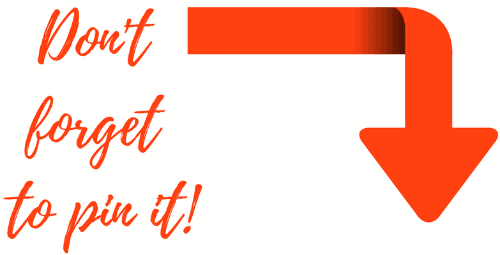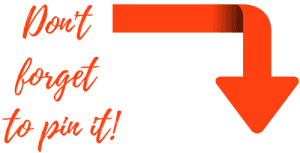 You will love these recipes: