5 tips on Hosting a Dog's Surprise Birthday Party was compensated by Collective Bias, Inc. and its advertiser. All opinions are mine alone.
My best doggie friend, Max, turned three years old right smack dab in the middle of the holidays. We were busy with holiday festivities and didn't properly celebrate Max's special day.
Now that things have slowed down a bit, I'm throwing Max a surprise birthday party and sharing 5 Tips On How To Host A Dog's Surprise Birthday Party.
I also have the cutest puppy face cupcakes for humans. They made the cut in my 17 Best Cupcake Recipes.
Please Note: The cupcakes are for people only, not for your dog!
Hosting a Dog's Surprise Birthday Party is Easy!
Hosting a Dog's Surprise Birthday Party is super easy! We can talk openly in front of Max and he has no clue that we're planning a surprise party for him. 🙂
Tegan, my youngest grandson, and designated dog whisperer can tell Max all about the party and Max has no clue.
Planning a surprise party for your best doggie friend is much easier than planning one for your toddler.
You don't have to spell words like birthday, surprise, treats, etc. And Max has never asked me that age-old question, "How many days until my birthday party?"
We've been having much warmer weather than usual here in the southeast, so I decided we'd have Max's party outside. Then I grabbed some paper and a pen and began planning the party.
5 Tips on Hosting A Dog's Surprise Birthday Party
Let the kids help plan the party.
Your kids will come up with fun ideas that you would never think of in a million years. I'm always impressed with the suggestions the grandkids make. Sometimes I think they're a lot smarter than I am.
Send out invites.
You don't need to spend a lot of money on fancy invites. I created my own invitations and I'm sharing them with you. Print them out on cardstock and fill in the blanks.
Print the invites by clicking here >>> FREE Printable Doggie Birthday Party Invitation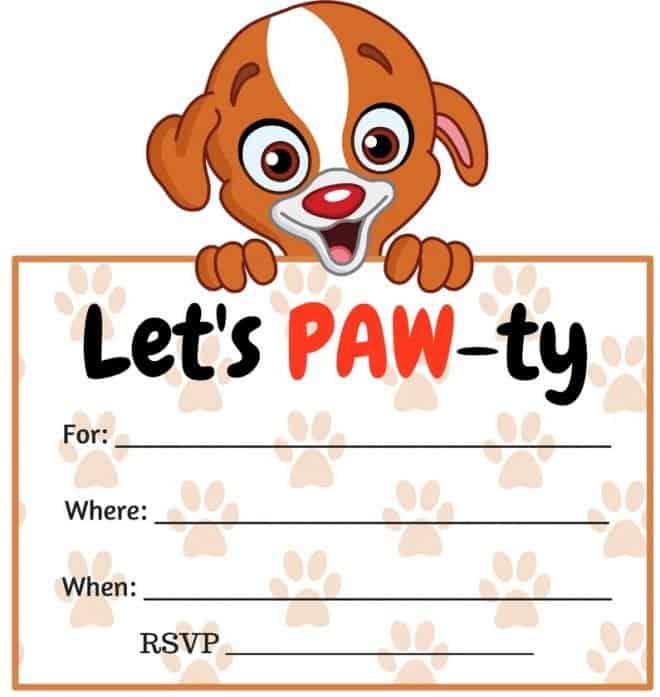 Plan fun activities.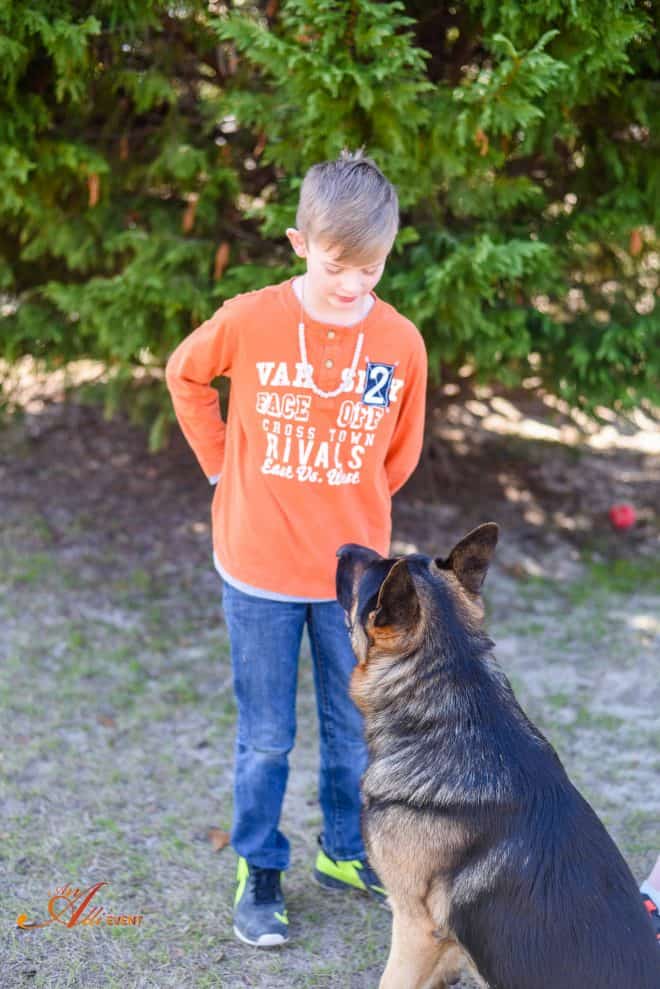 No one likes to just sit around at a birthday party. Plan a doggie scavenger hunt, frisbee toss, or have fun playing with bubbles.
Kids love bubbles. Guess what? Dogs love bubbles too.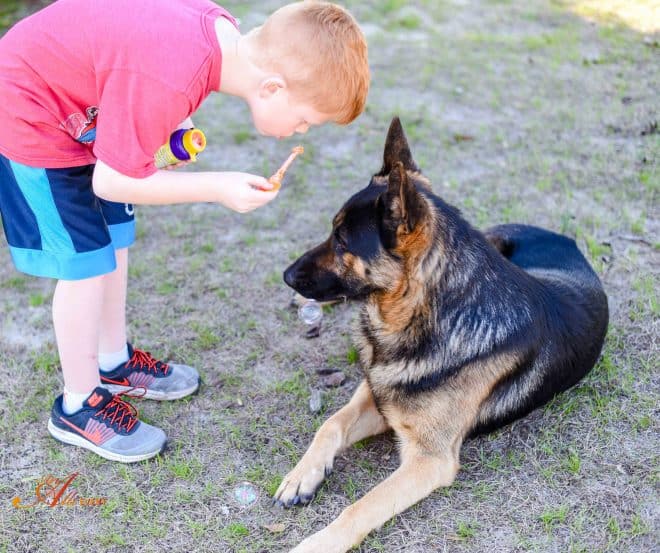 They love to jump up and try to catch them. Be sure your bubbles are pet safe and non-toxic.
Have your dog's favorite treats on hand.
Max's Surprise Birthday Party calls for his very favorite treats. Max loves the taste of Rachael Ray™ Nutrish® Deli Cuts. I love that there are no artificial flavors or meat by-products.
Real US-farm-raised beef or chicken is always the number one ingredient and there's no corn or wheat. Be sure and look for Deli Cuts at your favorite grocery store or online at Chewy.com.
I also keep Rachael Ray™ Nutrish® Meatloaf and Savory Roasters on hand. All of these dog treats are safely made in the USA and cooked with the world's best ingredients. My Max deserves the best!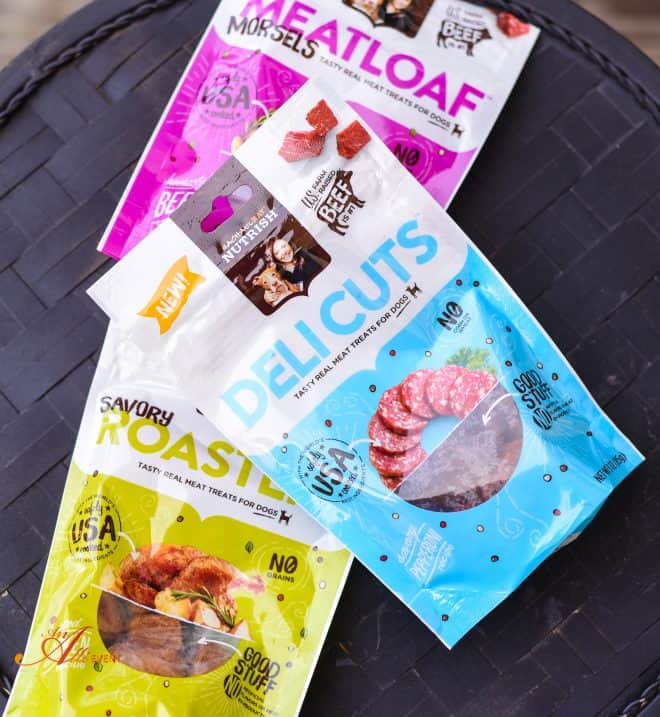 Rachael Ray™ Nutrish® Treats are intended for intermittent or supplemental feeding only. Please watch your dog to ensure Nutrish treats are thoroughly chewed before swallowing. Break into small pieces for smaller dogs.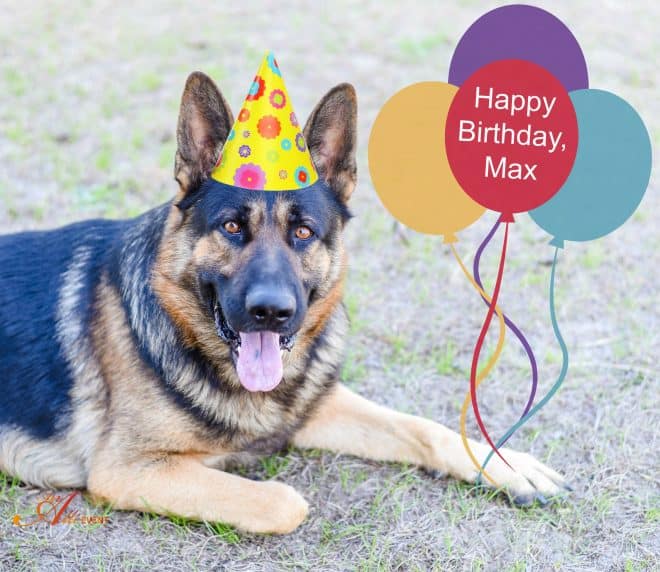 Don't Forget Treats for the Humans
I made the cutest Puppy Face Chocolate Cupcakes for human guests. Be sure and keep the food for your guests away from your pets. These cupcakes are for humans only.
This was my first time using fondant and I realized it's like playing with play dough. I'm not ready to bake a wedding cake, but the kids love my Puppy Face Chocolate Cupcakes.
I used a boxed mix for the cake. My secret to using boxed mixes is to always add a teaspoon of vanilla. It tastes homemade! Use a premade chocolate frosting to make things even easier.
For these cupcakes, my main focus was the fondant part. Feel free to use your favorite chocolate cupcake recipe.
For the puppy faces, I found a small box of fondant that includes all the colors I need.
Let's make Puppy Face Chocolate Cupcakes.
You'll Need The Following Ingredients To Make The Cupcakes!
1 chocolate cake mix plus oil, eggs, and water listed on the cake mix box (prepare according to the directions on the package)
1 tsp. vanilla
Prepared Chocolate Frosting
Pre-packaged Fondant in black, light brown, brown, pink – I found mine at the local Walmart.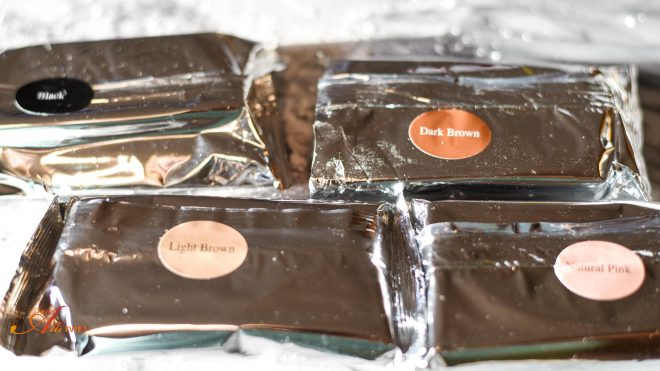 Dust your workstation with cornstarch or powdered sugar and knead the dark brown fondant a few times until it's soft and pliable.
Roll out to 1/8″ thick and punch out 3″ rounds using a cookie cutter. A canning jar lid can be used if you don't have a round cookie cutter.
Place the dark brown fondant circles on top of the cupcakes.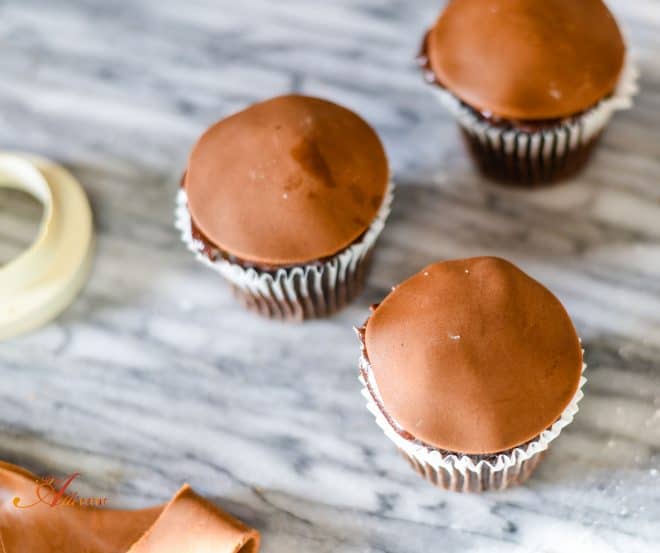 Lightly smooth out the circles and repeat step 1 using the light brown fondant and a 1-1/2″ cookie cutter.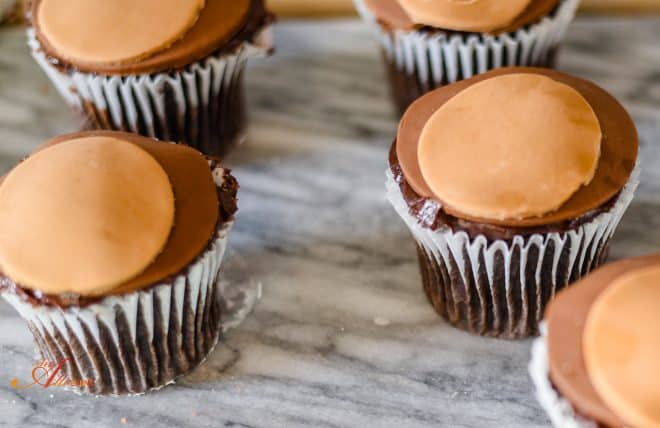 For the ears, I use a small heart cookie cutter and black fondant.
Cut the heart down the middle to make two ears.
You may need to shape them a little bit to look more like doggie ears.
Brush one side of each ear with water and attach the ears to the cupcakes, water side down.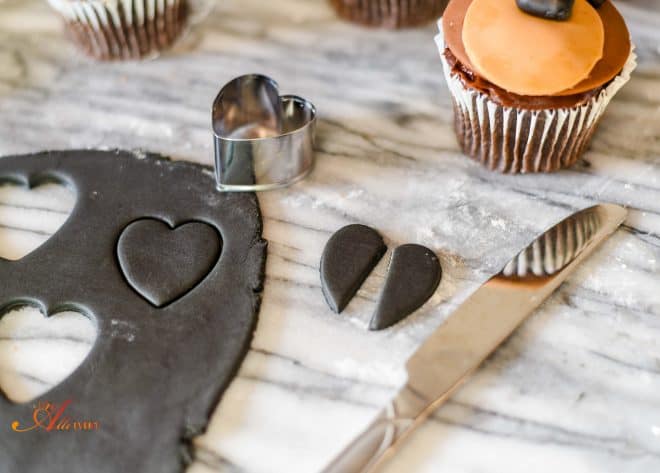 Make the eyes and nose by rolling small pieces of black fondant between the palms of your hands.
Puppy Face Chocolate Cupcakes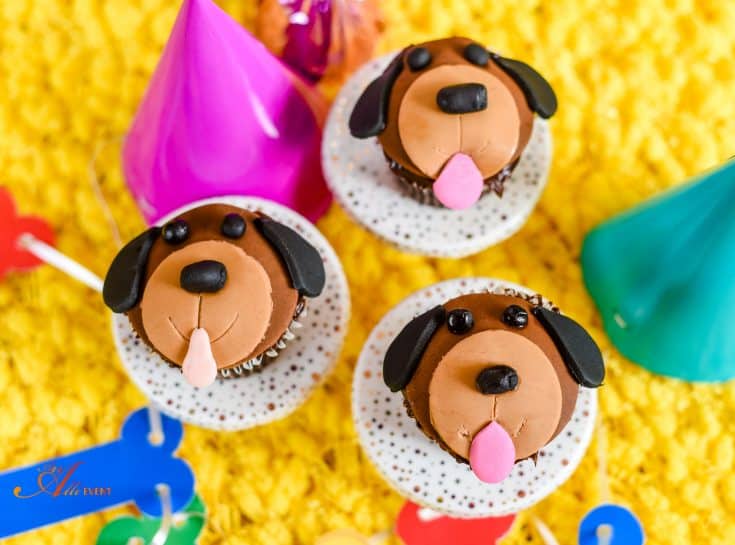 Puppy Face Cupcakes are perfect for a birthday celebration. These cupcakes are easy to make using a boxed cake mix and premade/pre-colored fondant.
Additional Time
25 minutes
Ingredients
1 chocolate cake mix plus oil, eggs, water listed on cake mix box (prepare according to the directions on the package)
1 tsp. vanilla
Prepared Chocolate Frosting
Pre-packaged Fondant in black, light brown, brown, pink
Instructions
Preheat oven to 350º F.
Place cupcake liners in muffin tins.
Mix cake mix according to instructions on the package. Stir in one teaspoon vanilla.
Fill each cupcake liner 3/4 full.
After baking according to package directions, let cool to room temperature.
Frost with prepared chocolate frosting. Try to make the icing as smooth as possible and not too thick.
Dust your work table lightly with powder sugar or cornstarch. Knead the dark brown fondant until soft. Roll out to 1/8 of an inch. Use a 3-inch round cookie cutter to punch out circles from the fondant.
Place the 3-inch rounds of fondant on top of the cupcake, gently pressing to adhere to icing. Smooth out the fondant if needed.
Refer to step 1 and punch out 1-1/2" circles using the light brown fondant. Draw a mouth using a toothpick. Brush with water and place on top of brown circles, near the bottom of the brown circle (muzzle) water side down.
To make ears, I used a small heart-shaped cookie cutter and the black fondant. Cut the heart down the middle and shape into ear shapes. Brush with water and apply with water side down.
Make the eyes and nose by rolling black fondant.
The tongue is optional. The darker pink tongue is made by melting pink candy melts. I drew small teardrops on wax paper and filled them in with the melted chocolate. Allow the chocolate to harden and use a little melted chocolate to attach the tongue to the mouth of the puppy.
Nutrition Information
Yield
24
Serving Size
1
Amount Per Serving
Calories

106
Total Fat

2g
Saturated Fat

1g
Trans Fat

0g
Unsaturated Fat

1g
Cholesterol

8mg
Sodium

175mg
Carbohydrates

21g
Fiber

0g
Sugar

12g
Protein

1g
Do you like the Bones Garland I used for my dog's surprise birthday party?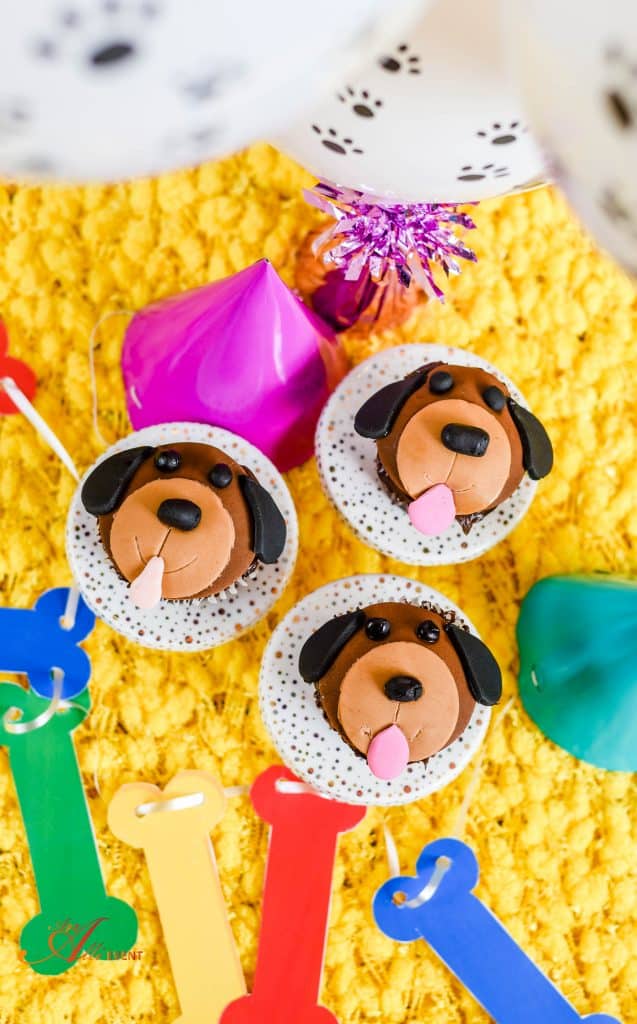 I printed them on cardstock, cut them out, and added ribbon for hanging. I've provided a free printable for you in case you want to make one for your dog's birthday party.
Print the Bones Garland by clicking here >>> Bones – Garland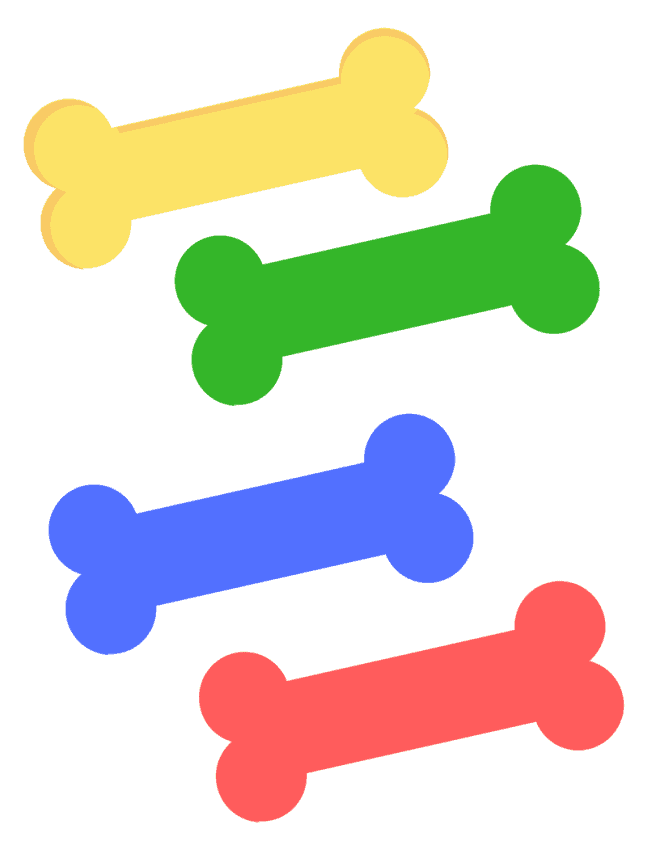 My Surprise Birthday Party for Max is a big hit with Max and the kids.
I have a few bags of Rachael Ray™ Nutrish® Dog Treats stashed away for Max because he deserves a treat once a day, not just during his birthday party.
Have you ever hosted a birthday party for your pet?
You May Also Like