Do you like soft, chewy cookies or cookies with a little snap to them? I like cookies that have a tiny bit of snap. I've never cared much for soft cookies. To me, a soft cookie is just a mini cake with no frosting. These Easy Carrot Cake Sandwich Cookies have a snap and they are delicious.
These Easy Carrot Cake Cookies might not be the most colorful cookies I've ever made. I mean, hello there, you plain-looking cookies. Don't let these cookies fool you. I betcha can't eat just one.
After creating delicious Red Velvet Sandwich Cookies, I decided to try making cutout sandwich cookies with a carrot cake mix and the same cream cheese filling, because, well cream cheese is my favorite frosting/filling/whatever. And, you can't have a play on a carrot cake without cream cheese frosting.
Did it work? You better believe it. I always try out new recipes on my family. They are brutally honest, in a nice way, of course. We are southern and I did teach them manners. After tasting these cookies, my grown kids were quick to see who could call dibs the fastest on leftovers.
Easy Carrot Cake Sandwich Cookies
You'll need a carrot cake mix, one egg, and 1/2 cup butter. Mix well with an electric mixer until the mixture forms a dough. Let the dough rest in the refrigerator at least 20 minutes.
Roll out the dough and cut with a small round cookie cutter. I also used a rabbit cookie cutter to make a few for the grandkids.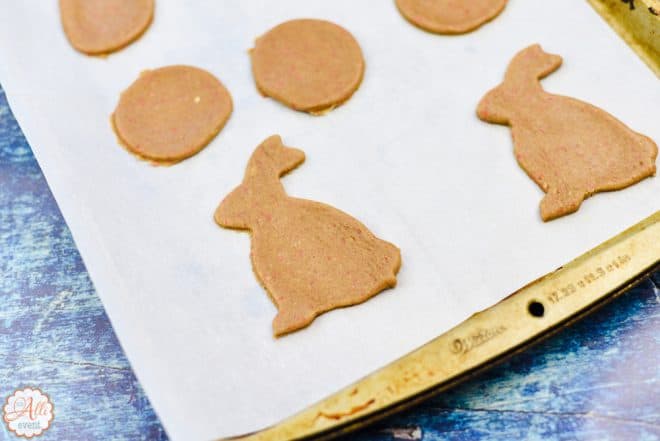 Bake at 350º F for eight minutes. Cool for one minute and place on cookie racks to cool completely.
When the cookies are completely cool, frost 1/2 of the cookies with cream cheese frosting and top with the other half of the cookies.
Helpful Hint: Instead of making a sandwich cookie, you can top each cookie with the cream cheese frosting. For me, a sandwich cookie is less messy. If you use a small cookie cutter, you'll get lots more cookies, of course.
Easy Carrot Cake Sandwich Cookies
Ingredients
1 Carrot Cake Mix
1 egg
1/2 cup butter, softened
Frosting
1 8-oz. package cream cheese, softened
1/4 cup butter, softened
3-4 cups powdered sugar
Instructions
Combine the Carrot Cake Mix with the egg and butter. Mix with an electric mixer until it forms a dough, about 2 minutes.Refrigerate the dough for at least 20 minutes.
Remove 1/2 of the dough and roll out to 1/8" thick. Cut with a round cookie cutter. Be sure to combine the strips of cookie dough that are left and re-roll.
Place cookies on a parchment lined cookie sheet and place in the refrigerator while you roll out the remaining dough.
Bake at 350º for 8 minutes. Cool for one minute on the baking sheet placed on a cooling rack. Remove cookies to a cooling rack to cool completely.
Frosting:
Mix the cream cheese and butter on medium until well combined. Add the powdered sugar and mix until light and fluffy, about 2 minutes.
Place about 1-1/2 Tablespoons frosting on the flat side of a cookie. Top with another cookie, flat side down. Store in the refrigerator.
I usually make a carrot cake when I have the entire family over for Easter. This time around, I'm thinking of making these cookies again. I don't think I'll get any complaints. These cookies go best with a tall glass of cold milk or a cup of coffee.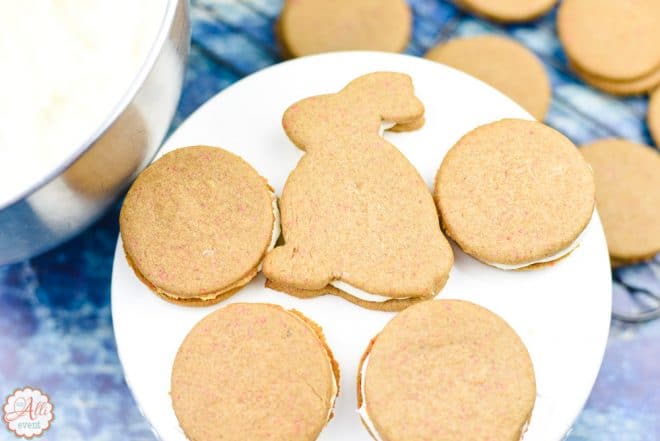 You May Also Like
No-Fail Easter Shortbread Cookies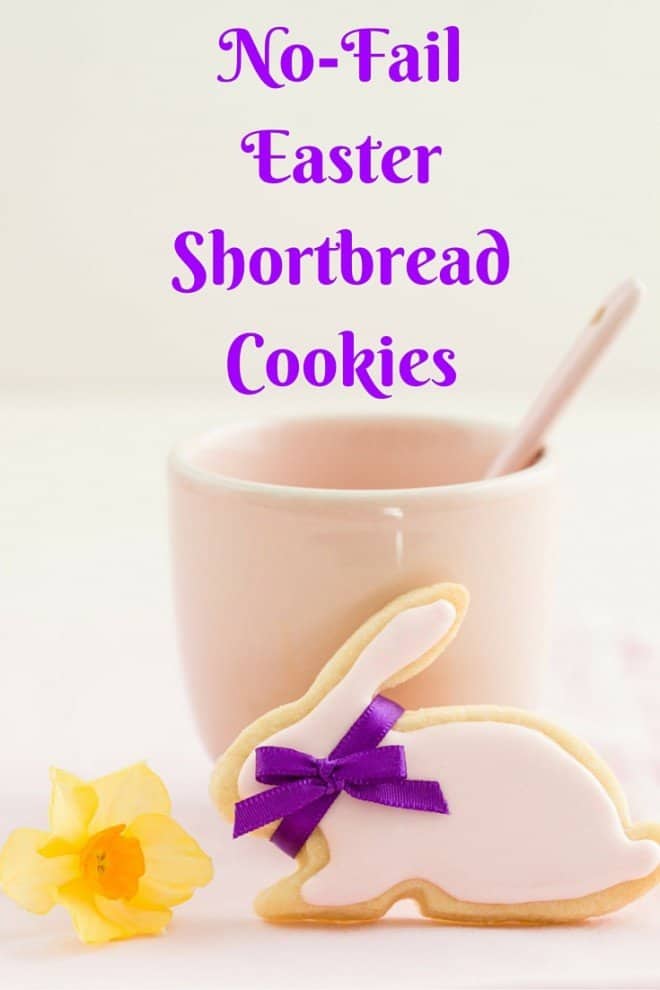 Chocolate Chip Peanut Butter Cookies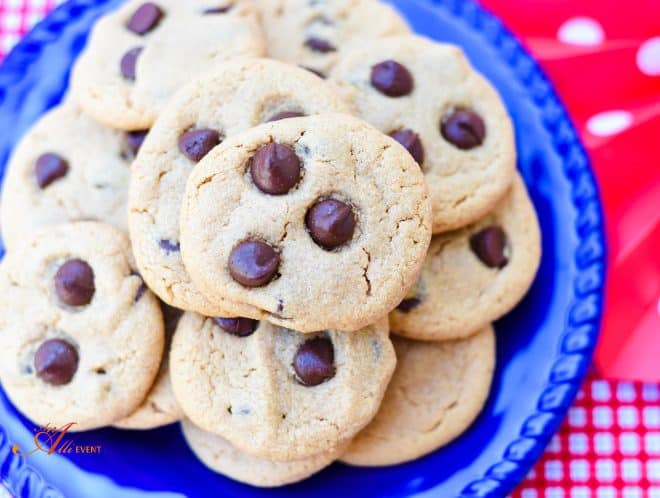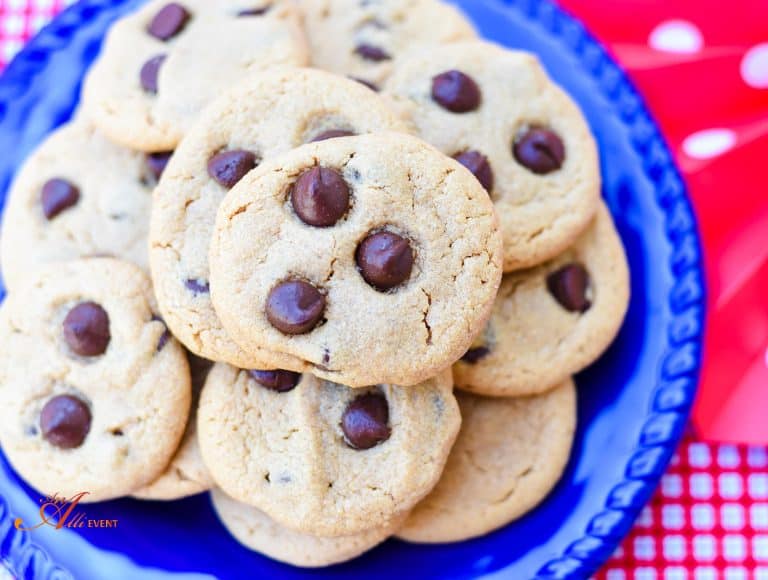 Chocolate Chip Ganache Filled Cookies

Print Friendly