Inside Out Party & Puppet Show has been compensated by Collective Bias, Inc. and its advertiser. All opinions are mine alone. #InsideOutEmotions #CollectiveBias
My husband and I recently took the grandkids to see Inside Out.  It was the prelude to their Inside Out Party & Puppet Show that I hosted on Sunday.  Don't tell anyone, but I enjoyed the movie and party as much as they did.
Grab Party Supplies at Walmart
A few days before the party, I headed to Walmart to load up on party supplies.  I spotted a colorful Inside Out aisle display right in front of the electronics department.  I even found a talking Bing Bong (Riley's imaginary friend that is part elephant, part dolphin, part cotton candy, part cat)!  He's adorable and I was relieved to find every single item I needed for the party, including the decorations and food.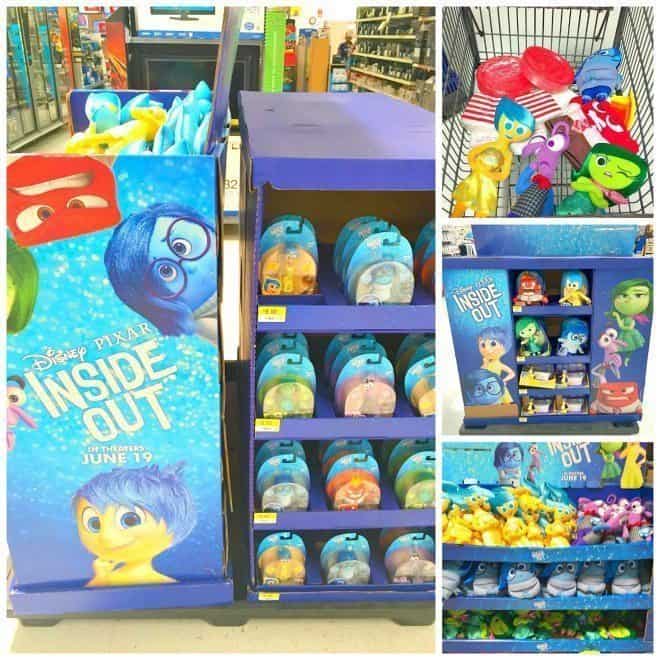 Don't Forget the Fruit Snacks
I found the Kellogg's Inside Out fruit snacks on the cereal aisle.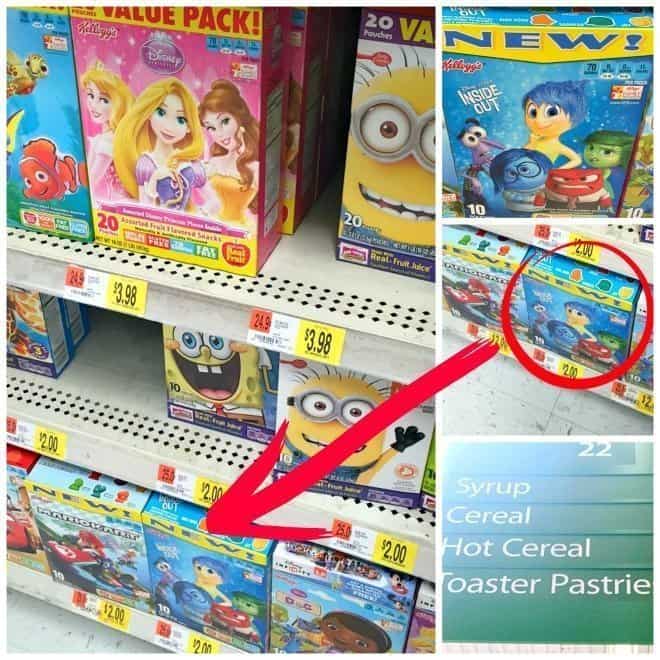 Puppet Skit
After the movie, Logan (age 9) decided to write a puppet skit for the party and act out the entire skit using Walmart's exclusive Inside Out plush characters: Joy, Anger, Sadness, Fear & Disgust.  I encouraged him to go for it because I didn't want this to just be another party. I wanted the kids to actually open up and talk about their emotions and boy, did they ever.  (More about that later).
Easy Decor
The decor is easy for this party.  Grab posters and the Inside Out toys to decorate the food table. The toys can be given away as prizes later.  Don't forget to include lighted "memory" balloons. As soon as several of the children saw them, their eyes lit up and they shouted, "Memories!"  Kids are so smart!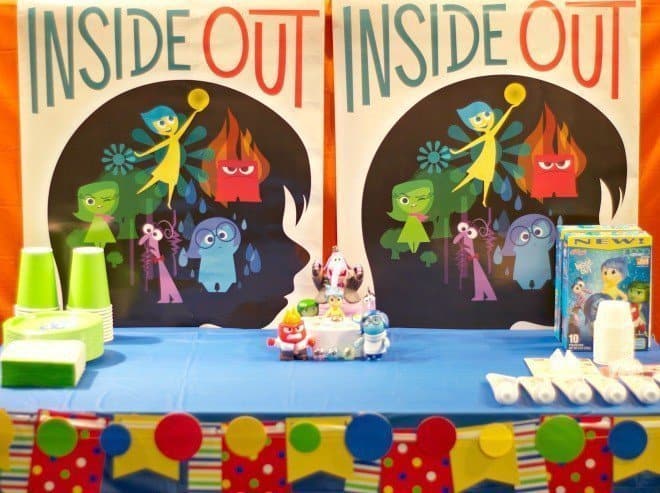 The control center actually lights up and the figures light up when they're placed near the control center.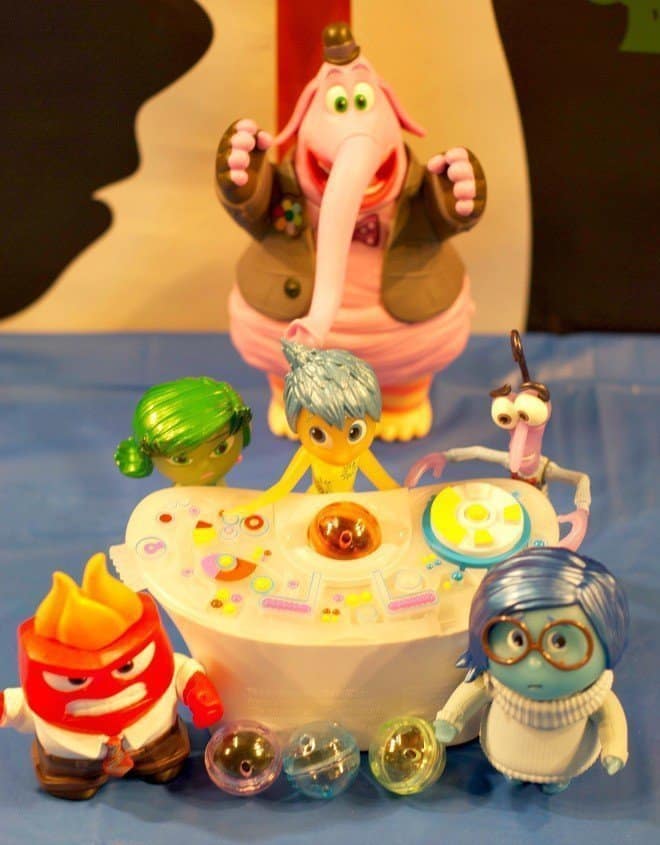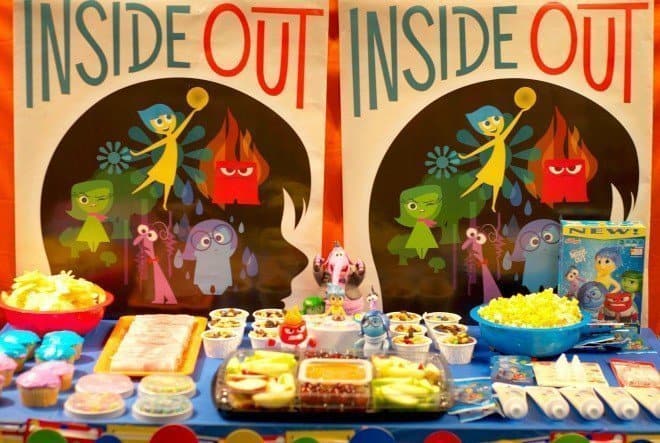 I frosted the cupcakes with brightly colored icing and provided icing tubes, sprinkles and candy eyes for the kids to draw a face depicting one of the emotions from the characters. The kids also helped me name the foods after the characters in the movie.  Here's the menu:
Inside Out Ham Roll-ups
EmotionCakes (cupcakes)
Pops of Joy Popcorn
No Chips on My Shoulders Potato Chips
Trail Mix of Emotions
Sadness Into Gladness Assorted Fruit & Caramel Dip
Kellogg's Inside Out Fruit Snacks
Not Disgusting Green Punch
Red Anger Punch
The ham roll-ups are made by trimming the crust off of slices of bread and flattening them slightly.  The ham is placed on top of the bread and rolled up – ham side out.  The kids really love them.
Print Free Puppet Skit Below
The one-man puppet show by Logan was a roaring success!  It's about a boy that has a bad dream and all the emotions come into play.  You can download his script here: A Bad Dream by Logan Price.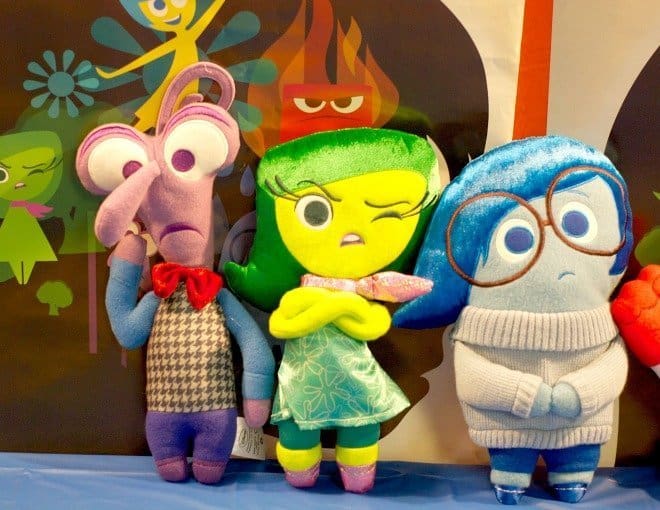 Decorate Cup Cakes with Faces Showing Different Emotions
After the puppet skit, the children decorated their cupcakes with faces showing different emotions.  Once they were done, it was time to eat.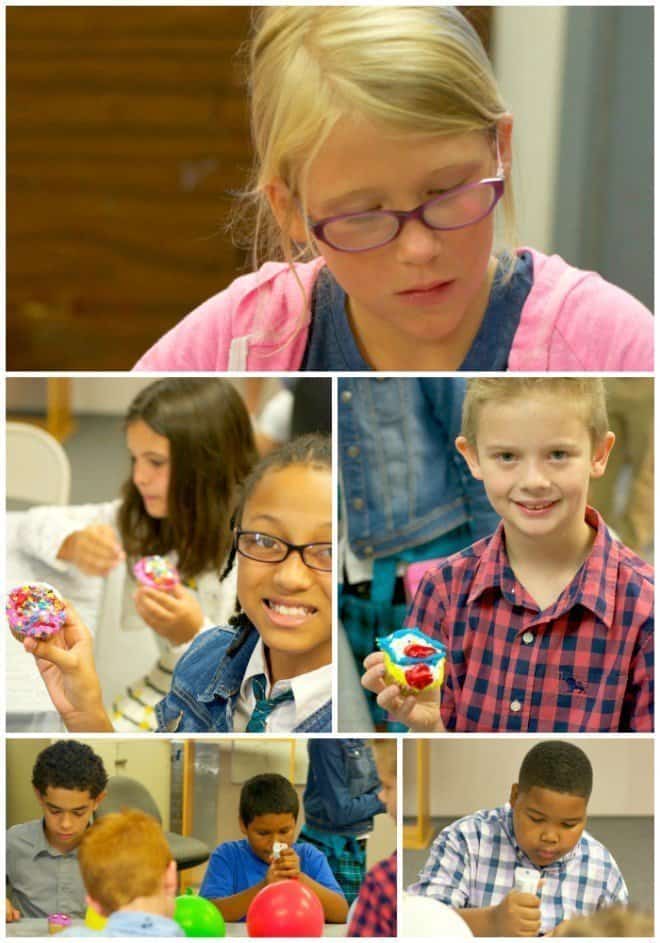 Informal Discussion About Puppet Skit
While everyone was eating, I started an informal discussion about the puppet skit and why we should express our emotions in a healthy way.  To get the ball rolling, I asked one simple question:  Which emotion do you have to deal with the most?  I was impressed with their answers:
Makayla – "Anger – My little brother eats all of my fruit and it makes me mad.  So I go to my room to cool off or talk to my mom."
Ashlea – "Disgust – I get disgusted when someone drops their food on the playground and says "five-second rule" and then eats it.  It has germs whether they say that or not.  It's disgusting.  I just take a deep breath and walk away."
Aliza – "Sadness – I get sad when I don't get my way.  Then I realize that I can't always have my way and I get happy again."
Logan – "Joy – I get filled with joy when I build something really cool like a huge fort with my building blocks and army men."
Tyler – "Fear – I was scared when I broke my arm.  But it soon felt better and I wasn't afraid anymore."
Helpful Hint:  It's so important to talk to kids about their emotions and to teach them to display emotions in a healthy way.  It helps them grow and develop language skills and self-esteem. One way to talk to them is to make faces and have them guess what emotion you are feeling by looking at your face.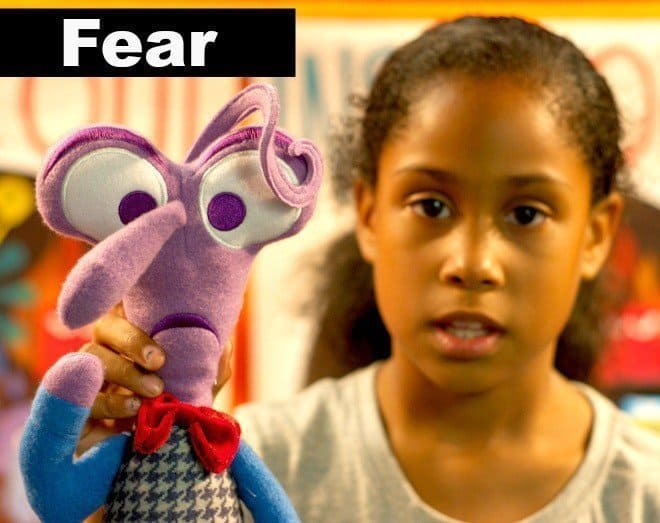 Party Favors
After several more "emotional themed" games, it was time to go home.  Each child received a pretty "memory" balloon to remind them of the fun memories they had made at the party and a brightly colored big Bubbles Wand to take home to make new memories.
Thanks to one-stop-shopping at Walmart, my Inside Out Party & Puppet Show was easy to set-up and was loads of fun.  How do you help your child deal with emotions?
You May Also Like
How the Grinch Stole Christmas Party
Bunny Tail Popcorn and Party Tips