Thanks, Driscoll's, for supplying me with fresh raspberries for my Red, White & Blue Cobbler.
Memorial Day and July 4th are right around the corner and my thoughts turn to all things red, white and blue! When I received a coupon from Driscoll's, I knew I wanted to make a quick and easy patriotic dessert.
Family owned for over 100 years, Driscoll's is passionate about growing premium fresh berries. Their strawberries, raspberries, blackberries, blueberries and organic berries are sweet, juicy and naturally wholesome.
Packed with antioxidants, fiber, and vitamins, these berries are a healthy treat for any time of the day. If you're looking for berry recipes, including healthy berry recipes, visit www.driscolls.com/recipes for recipes, meal inspiration and more.
Quick and Easy Red White & Blue Cobbler
My cobbler is so easy to make and ready in under 20 minutes because the berries are cooked on top of the stove and the sugared stars are actually made from canned biscuits.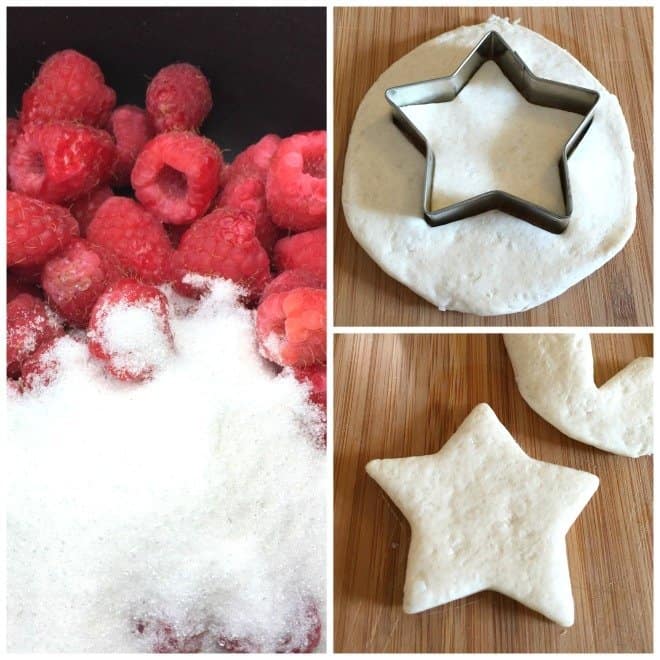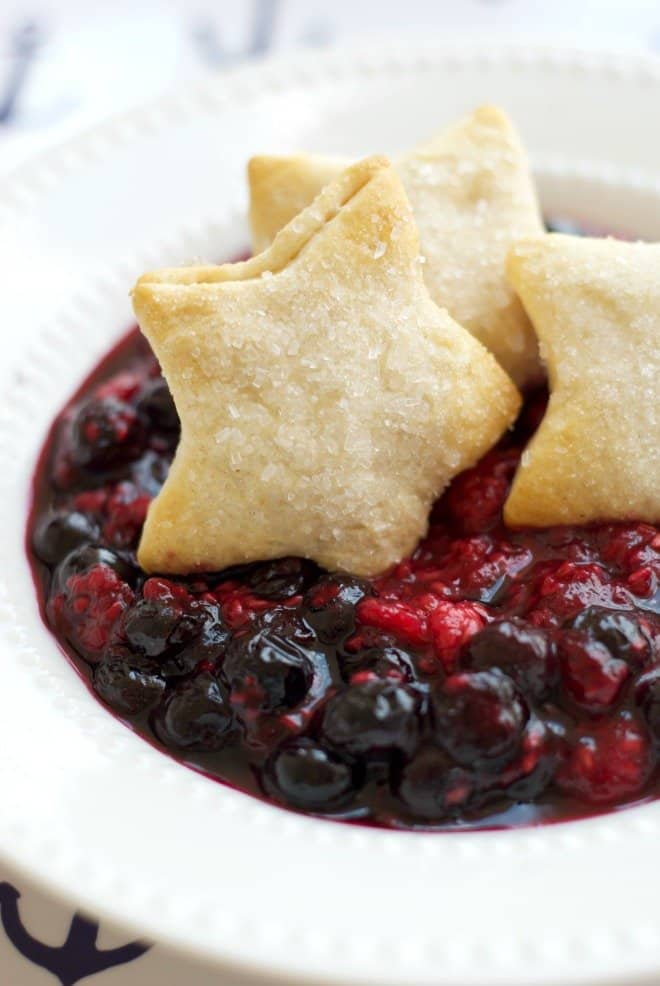 During the winter, I make traditional cobbler in the oven, but once summer arrives, it's too hot to have the oven on for very long at a time. I like this version of cobbler because it's not too overly sweet and the berries really are the stars of the show!

Red, White & Blue Cobbler
Ingredients
1 pt. fresh Driscoll's raspberries
1 pt. fresh Driscoll's blueberries
1/2 cup granulated sugar
1 Tablespoon lemon juice
2 cans refrigerated biscuits
1 Tablespoon sparkling sugar (or regular sugar)
Vanilla ice cream or whipped cream, optional
Instructions
Preheat the oven to 400º.
Combine first 4 ingredients in a medium saucepan.
Cook over medium-high heat for 8 minutes or until bubbly and the sugar dissolves.
Remove from heat.
Separate biscuits and flatten slightly. Cut with a 3-inch star-shaped cookie cutter and place on a baking pan sprayed lightly with cooking spray.
Sprinkle with sugar, pressing slightly.
Bake for 8 minutes or until lightly browned.
Spoon berry mixture into bowls. Top with biscuits.
Serve with vanilla ice cream or whipped cream.

You can also make berry turnovers with this recipe. I baked a couple with some leftover berry mixture and biscuits. A scoop of vanilla ice cream would compliment the turnovers beautifully!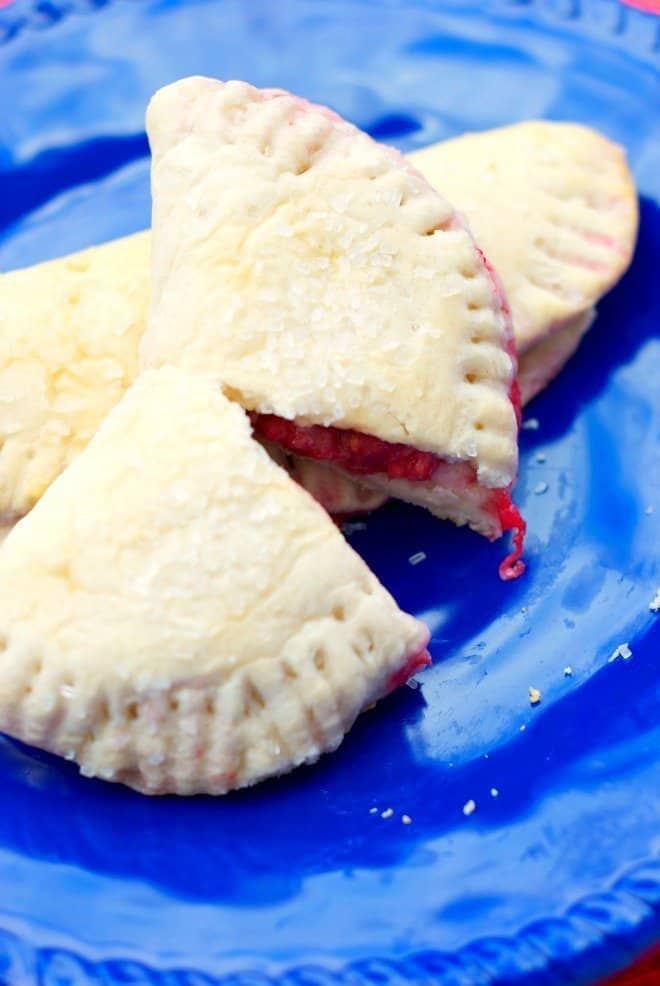 And here's my serving of cobbler right before I ate it. Yum!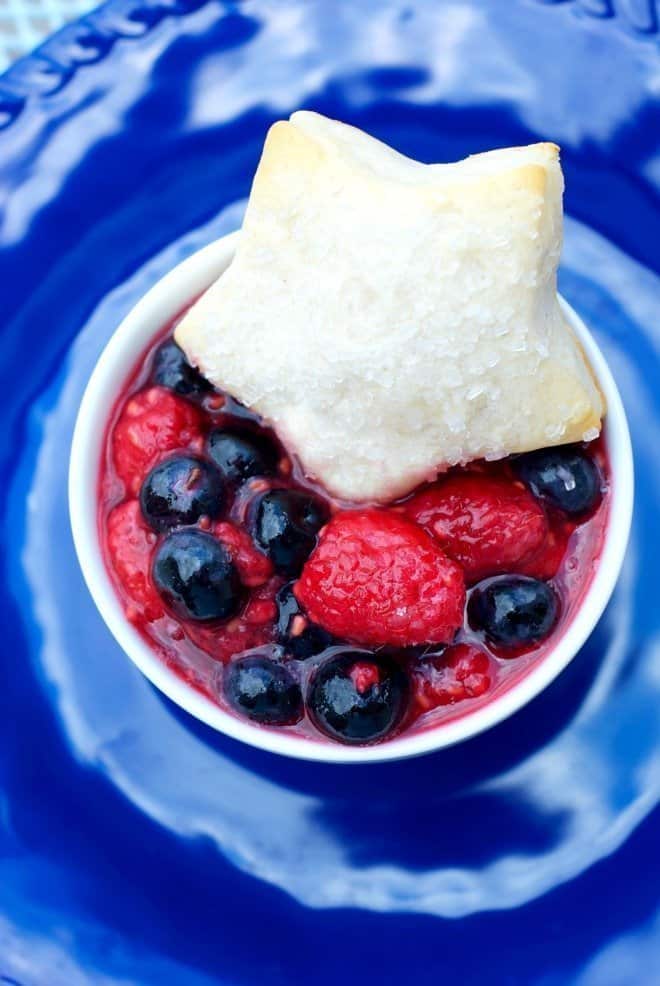 What's your favorite berry?
You May Also Like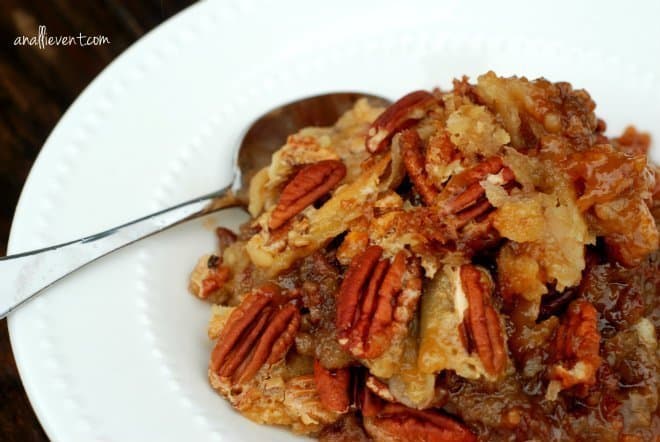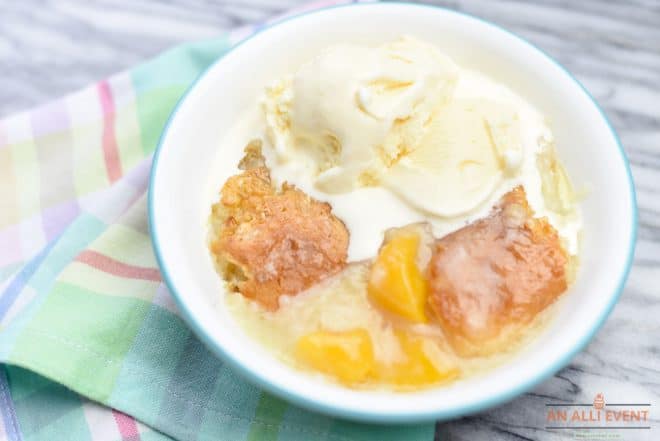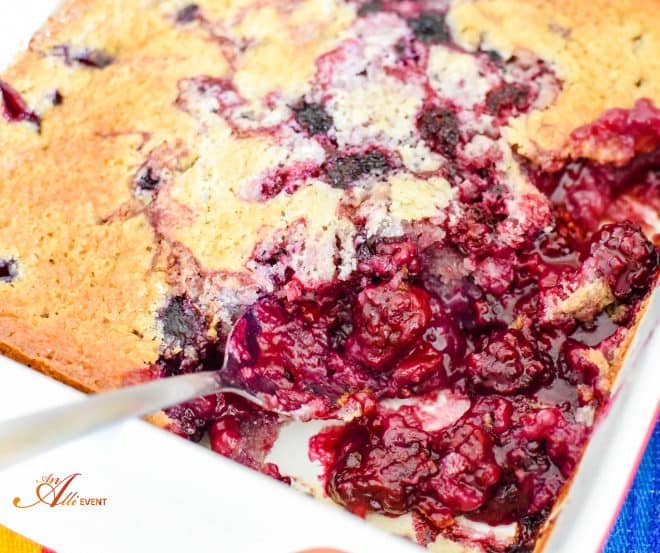 Print Friendly