Sweet Potato Pecan Pie combines two of my favorite flavors – pecans and sweet potatoes. This is the perfect pie to serve during the holidays.
To see my collection of pecan recipes, check out my Best Recipes Featuring Pecans.
When it comes to sweet potatoes, I like them any way I can get them. Whether they are baked, fried or baked in a casserole with pecan topping, I'm all about sweet potatoes.
This sweet potato pie is baked in a graham cracker crust. Halfway through the baking time, a pecan topping is added. You can serve this pie warm or at room temperature. It's even delicious the next day – straight out of the refrigerator.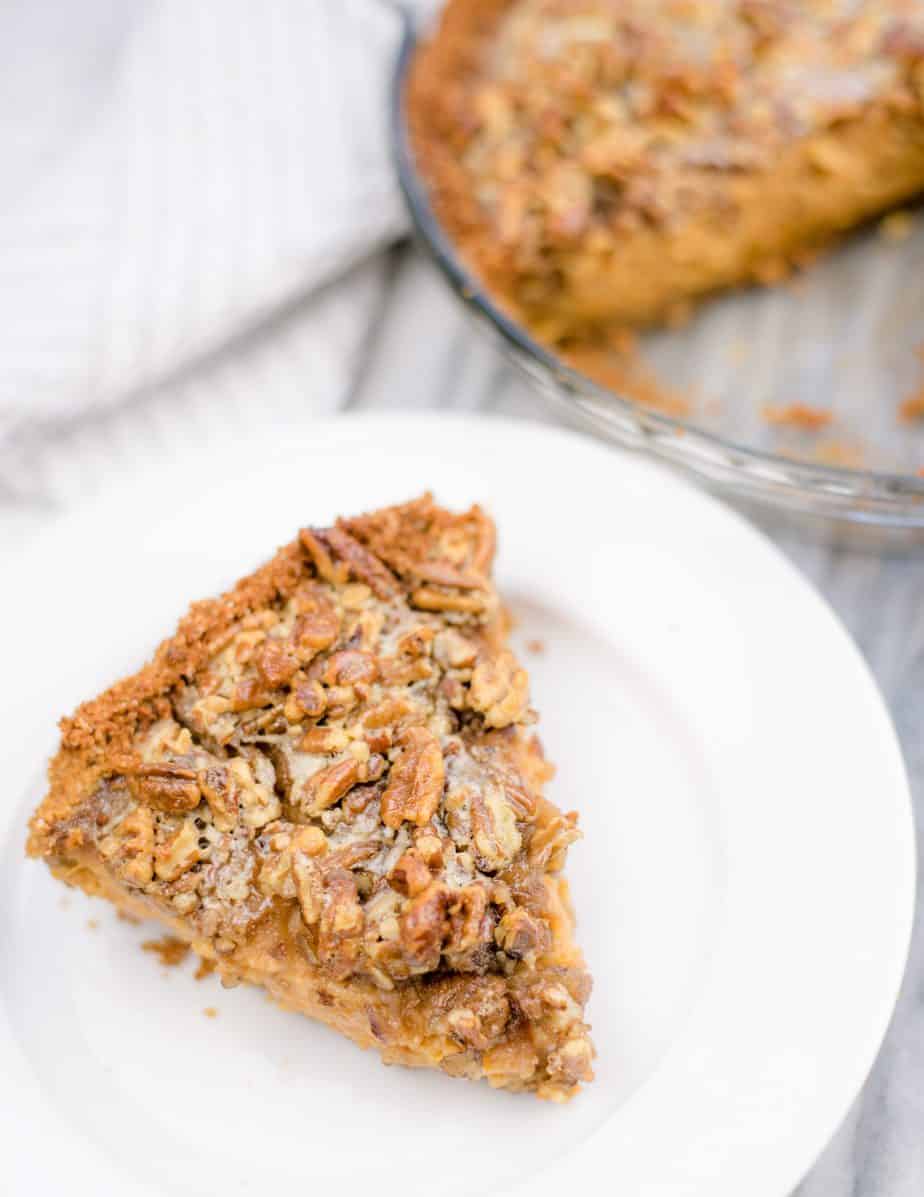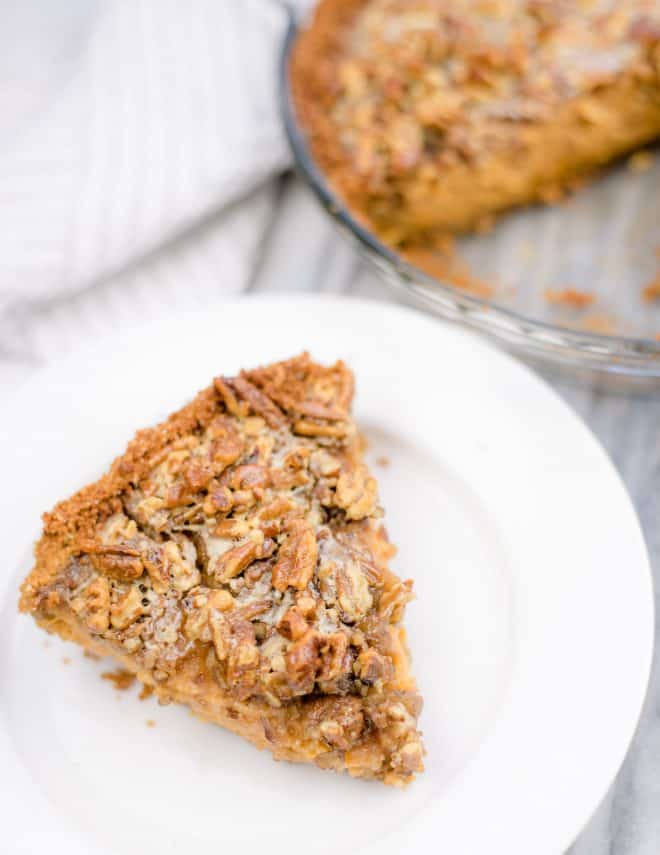 How To Make A Graham Cracker Crust for Sweet Potato Pecan Pie
You can buy a graham cracker crust or make your own. I certainly won't judge. I've done both but a homemade crust is always better.
You'll need 1-1/2 cups graham cracker crumbs. You can use graham crackers and a food processor to make crumbs or you can buy them already made.
With a fork, toss together the graham cracker crumbs, sugar, and butter in a medium-sized bowl. Pour the mixture into a 9″ pie pan. Press the crumbs firmly onto the bottom and up the sides of the pie pan.
I use the bottom of a measuring cup to press the crumbs down. Then I use my fingers to press down the sides.
How To Cook Sweet Potatoes For A Pie
You can roast the sweet potatoes or boil them. But first, scrub the potatoes with a produce brush and rinse with cool water.
How To Boil Sweet Potatoes
To boil sweet potatoes, you need to peel them first. Use a vegetable peeler or sharp paring knife to peel the potatoes. Cut into cubes. Try to keep the cubes about the same size.
Add the sweet potato cubes to a large saucepan. Fill the pot about halfway with water. You want the potatoes covered. Bring to a boil. Cover and cook for 15 minutes or until tender but not falling apart. Drain and mash.
How to Bake Sweet Potatoes
Heat the oven to 400ºF. Line a baking dish with foil. Place sweet potatoes on the foil-lined baking pan and roast for an hour or until the potatoes are tender when pierced with a knife.
Let cool slightly. Cut the potatoes in half and scoop out the flesh. Discard potato skins.
How Long Does A Sweet Potato Pecan Pie Last?
A baked and cooled pie will keep up to 4 days in the refrigerator. You can freeze a baked sweet potato pie for up to one month.
A Southern Staple
Sweet potato pie is a southern staple. I can't remember a holiday when mama didn't make at least two sweet potato pies. We always had pecan pies as well. I think sweet potato pecan pie is the best of both worlds.
Sweet Potato Pecan Pie
Combine the cooked, mashed sweet potatoes with the butter and mix until smooth. I use a handheld potato masher. Add sweetened condensed milk, egg, spices and salt.
Mix well and pour into the crust.
Bake for 20 minutes at 425ºF. While the sweet potato pie is baking, make the pecan topping. Stir together the egg, brown sugar, corn syrup, and butter. Add the chopped pecans and stir until combined.
Remove the pie from the oven and spoon on the pecan topping. Bake for 25 minutes or until set. Serve warm or at room temperature. Refrigerate leftovers.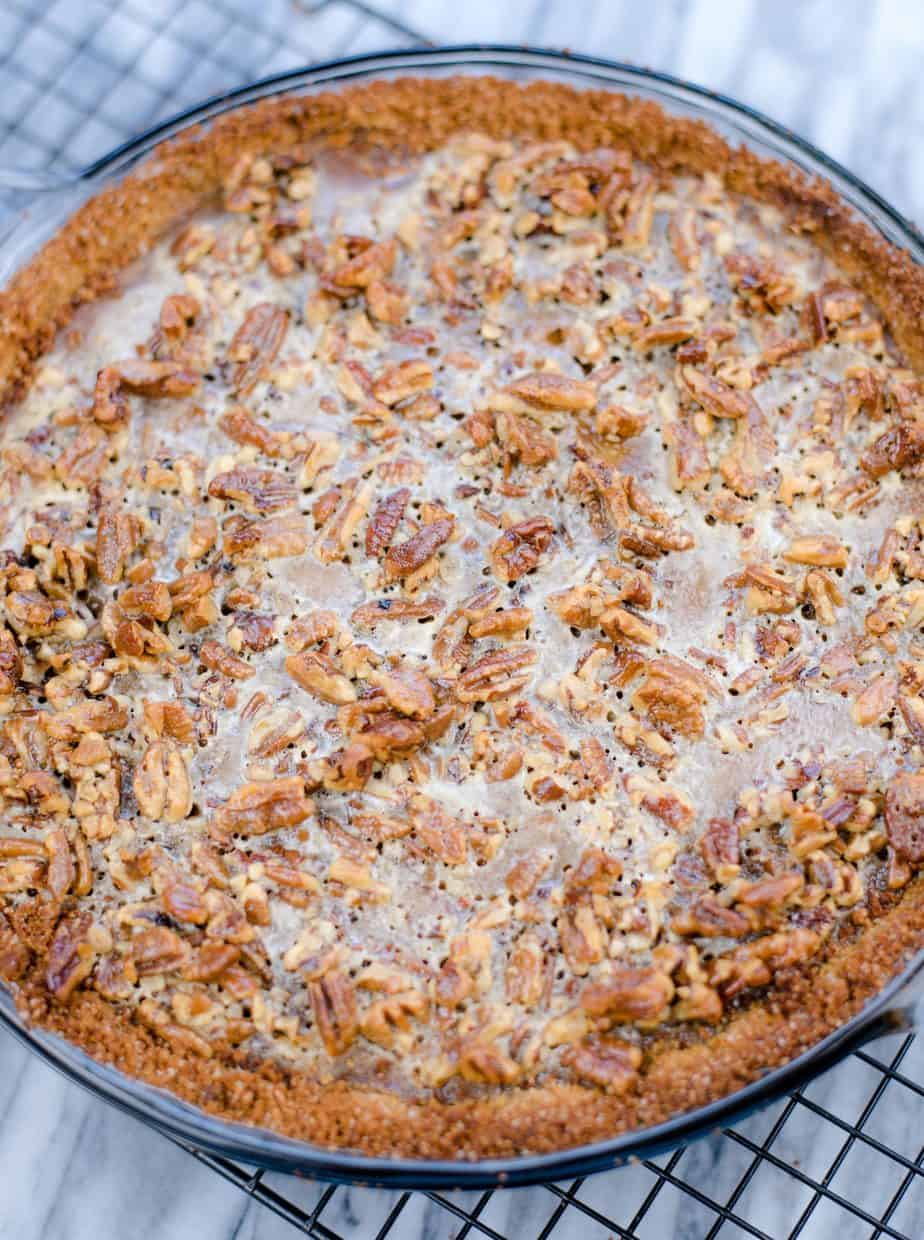 Yield: 8 servings
Sweet Potato Pecan Pie
Sweet Potato Pecan Pie is a delicious way to combine two of my favorite things - sweet potatoes and pecans.
Total Time
1 hour
15 minutes
Ingredients
1 pound sweet potatoes, peeled and cooked
1/4 cup butter, softened
1 can sweetened condensed milk (14 oz)
1 egg
1 teaspoon ground cinnamon
1 teaspoon vanilla extract
1/2 teaspoon ground nutmeg
1/4 teaspoon salt
1 Graham cracker crust (9-inch)
Pecan Topping
1 egg
2 Tablespoons brown sugar
2 Tablespoons corn syrup
1 Tablespoon butter, melted
1 cup chopped pecans
Graham Cracker Crust
1-1/2 cups graham cracker crumbs
1/3 cup sugar
6 Tablespoons melted butter
Instructions
To make the graham cracker crust, combine the crumbs, butter, and sugar in a medium-sized bowl. Toss with a fork until mixed well. Press on the bottom and up the sides of a 9" pie plate.
Preheat oven to 425ºF.
In a large bowl, mix together the hot sweet potatoes and butter until smooth. Add sweetened condensed milk, egg, ground cinnamon, vanilla, nutmeg, and salt. Mix well. Pour into crust.
Bake for 20 minutes.
Prepare the pecan topping while the pie bakes. In a small bowl, stir together the egg, brown sugar, corn syrup, and butter. Mix well. Stir in chopped pecans.
Remove pie from the oven, reduce the oven to 350ºF and spoon pecan mixture over the pie.
Bake for 25 minutes or until set. Cool. Serve warm or at room temperature.
Nutrition Information
Yield
8
Serving Size
1
Amount Per Serving
Calories

385
Total Fat

24g
Saturated Fat

7g
Trans Fat

0g
Unsaturated Fat

16g
Cholesterol

67mg
Sodium

279mg
Carbohydrates

38g
Fiber

4g
Sugar

18g
Protein

6g
You May Also Like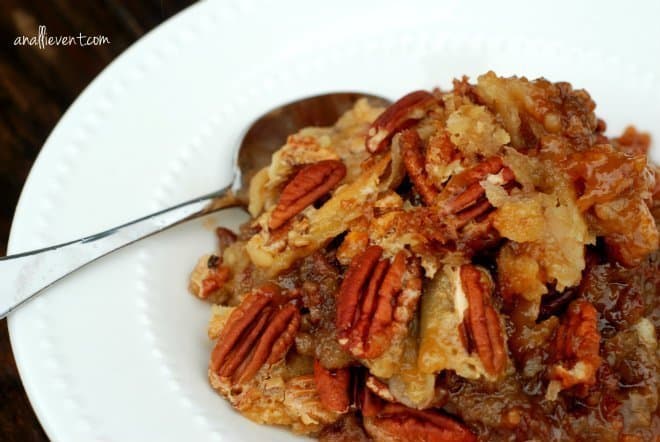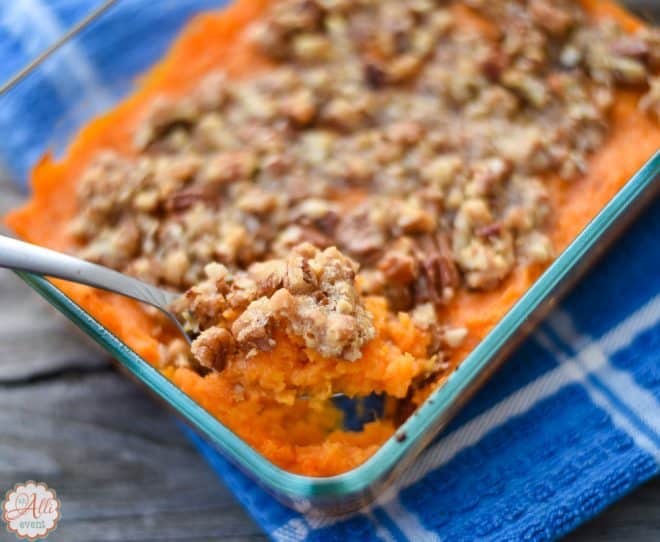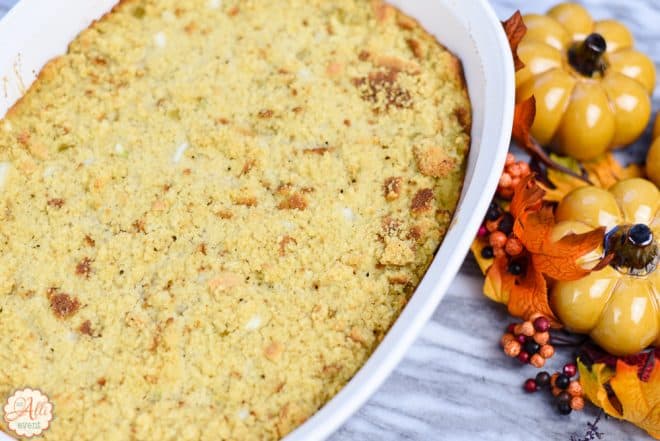 Favorite Thanksgiving Side Dishes