This post, Throwing an Award-Winning Viewing Party, is sponsored by Applebee's. All opinions are my own.
As an Amazon Affiliate, I earn from qualifying purchases with no added cost to you.
Throwing An Award-winning viewing party is the perfect time to bring out the glitz and glam! Are you going to host an award-winning watch party? It's time to get your voting ballots ready and plan your menu.
Throwing an Award-Winning Viewing Party
1. Glam up your invites
Go beyond creating an event on Facebook. These invites are my favorite.
2. Cast Your Ballots
You can't have an award-winning viewing party without casting your ballot. Ask your guests to place their votes for winners of each category. After the awards show is over, whoever chooses correctly wins a prize!
3. Theme Your Menu
I have plenty of appetizers to add to your award-winning party menu.
You can also serve food inspired by the nominees! Check out these 20 Oscar-Worthy appetizers. I love the black-tie brie bites. They are so pretty and look delicious.
Charcuterie trays are always a big hit at any party.
4. Celeb-Worthy Decor for Award-Winning Viewing Party
Black, white, metallic silver and gold will never go out of style. Create chic vignettes of Old Hollywood glam around your home. People will really notice all of the attention to detail!
Stick to your budget by ordering pretty award-winning decorations from Amazon.
I love these award trophies. They make wonderful prizes and pretty decor. You can find everything from red carpet backdrops, balloons, invitations and decor when you click here.
5. Standout Centerpiece
An over-the-top floral centerpiece will impress your guests when they walk in the door and set the tone for a glamorous soireé!
6. Proper Lighting
Candles instantly create a swanky atmosphere. They are inexpensive and can be purchased anywhere! Be sure to buy candlesticks, tea lights, and votives that are different sizes but the same color wax.
7. End on a glittery note
Serve red carpet-worthy red velvet cupcakes sprinkled with edible glitter.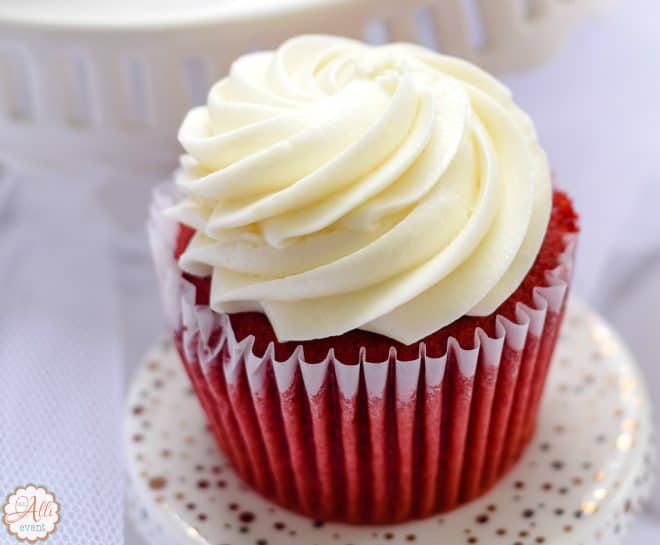 Applebee's Pub Diet Menu – Award-Winning Meal
If you don't want to prepare the food, order an award-winning meal from Applebee's!
I'm glad I'm not the one strolling the red carpet and needing a celeb diet, but since I did start the new year with goals to eat healthier, I recently visited Applebee's with my husband to sample their new Pub Diet menu featuring bar and grill favorites, made a little better for you.
Our Favorites
My husband sampled the Pepper Crusted Sirloin with whole grains, sautéed spinach, fire-roasted grape tomatoes and portobellos in a light broth.
His sirloin was cooked perfectly (medium) and he was impressed with the tenderness of the steak and the flavor of the entire meal.
The best part: Only 350 calories, 6 g fiber, and 30 g protein. I had to steal a few bites of the spinach and it was sautéed to perfection.
I love the Shrimp and Broccoli Cavatappi featuring pepper grilled shrimp, cavatappi pasta and crisp broccoli in a light cream sauce. This dish is finished with a Parmesan blend and lemon.
In case you're wondering, cavatappi is macaroni formed in a curly, swirly, spiral tube shape.
Once again, we were very pleased with the presentation, the taste and especially the calorie count: 450 calories, 6 g fiber, 29 g protein.
You can also choose Cedar Grilled Lemon Chicken served with granny smith apple relish, lemon olive oil vinaigrette, and quinoa cranberry pecan rice blend.
What about Savory Cedar Salmon with artichoke spread, fresh veggies, and steamed potatoes? All of the Pub Diet meals are under 600 calories.
Helpful Hint: Forget cooking the entrée for your viewing party. Applebee's will help you throw an award-winning viewing party and help you watch your waistline so that you'll be red carpet ready.
What's your favorite part of an award-winning viewing party? Mine's the food and picking the best dressed.
You May Also Like