Frozen Guava Margarita Mocktail is refreshing and delicious. This mocktail is not too tart and not too sweet – it's just right! It's a great signature drink for your next party. If you love mocktails, make sure you check out Mocktails – Best Alcohol-Free Drinks for more of my refreshing recipes.
I had one of these mocktails for breakfast a few days ago. I'm not gonna lie. It was amazing.
I love a good margarita mocktail. It's one of my favorite drinks, especially when I'm at the beach. It's the perfect warm-weather drink.
Whenever I can escape to the ocean, I love the feel of the sun in my face, sand between my toes and a refreshing margarita mocktail in my hand.
When I can't get my ocean fix and it's cold outside, this drink helps me pretend I'm somewhere warm.
Two great things about this margarita mocktail are no hangovers and guava fruit is actually good for you. It's a win-win!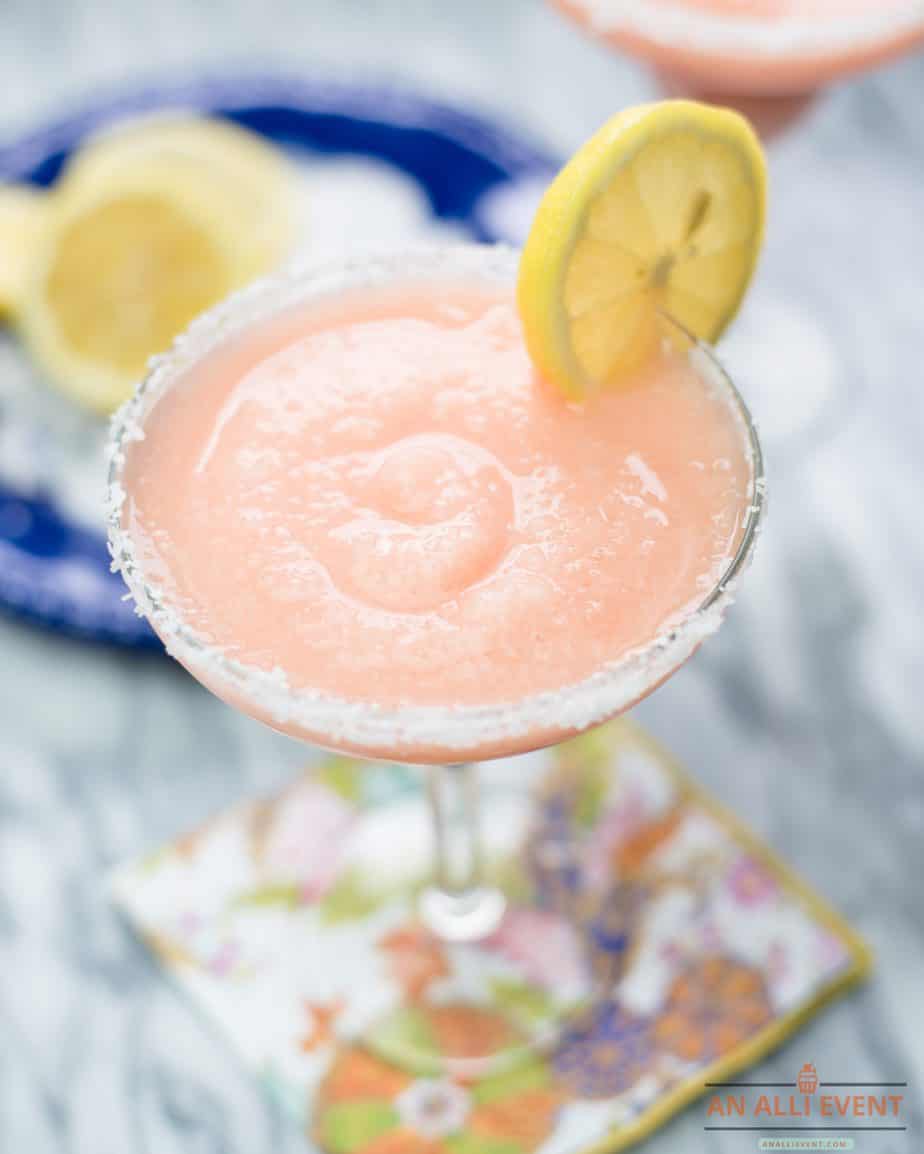 What Is Guava?
Guava fruit has a unique fragrance and flavor and tastes like a combination of pear and strawberry or grapefruit and pear. This fruit is rich in vitamin C, lycopene and antioxidants. Guava fruit is heart-healthy and contains about the same amount of potassium as a banana.
Where to Buy Guava Nectar
Guava Nectar is a sweet, tangy juice made from Guava fruit. You can find Guava Nectar at your local grocery store, Walmart or order from Amazon below. As an Amazon Associate, I earn from qualifying purchases at no extra cost to you.
Frozen Guava Margarita Mocktail
To make a Frozen Guava Margarita Mocktail, you'll need:
Guava nectar
Fresh orange juice
Fresh lemon OR lime juice
Ice
Lemon OR Lime Wedge
Kosher Salt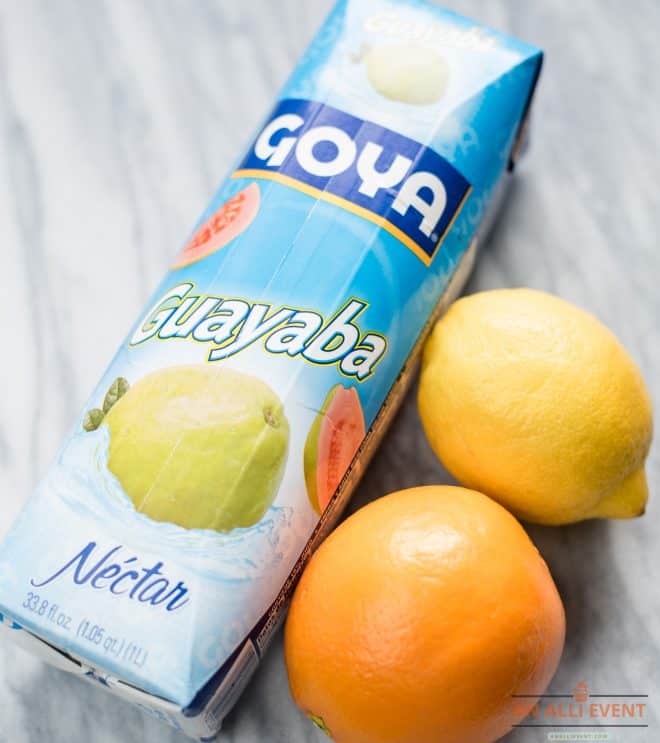 You'll also need a blender to mix the ingredients together.
For this recipe, I had lemons on hand so that's what I used. Limes work in place of lemons but I didn't have any on hand.
If you don't want a frozen margarita, mix the nectar and juices together in a shaker and serve over ice – shaken, not stirred.
How To Rim The Glass – Frozen Guava Margarita Mocktail
You can leave off the salt completely if it's not your thing. I have two different ways to rim the glass. The easiest way is to run a lemon or lime wedge around the rim of the glass and dip the rim straight down into the salt.
In a saucer, add two tablespoons freshly squeezed lime or lemon juice. Place two tablespoons of kosher salt in another saucer.
If you only want salt on the outside of the rim, you can carefully coat the outside rim of the glass with a lemon or lime wedge. Hold the glass by the stem, tip at a 45-degree angle and only coat the outside of the rim with the lime juice.
Repeat the process with the kosher salt, only coating the outer rim of the glass with salt.
Sometimes, I only coat half the rim. That way, if a guest doesn't want the extra salt, she can drink from the unsalted side of the glass.
Frozen Guava Margarita Mocktails Are Perfect For:
Baby Showers
Bridal Showers
Bon Voyage Party
Cinco de Mayo
Taco Tuesday
At-Home Spa Day
This recipe makes one margarita. Feel free to quadruple the recipe to make a blender full for a party.
Yield: 1 serving
Frozen Guava Margarita Mocktail
Frozen Guava Margarita Mocktail is not too sweet and not to sour. It's the perfect margarita!
Ingredients
1/3 cup guava nectar
3 Tablespoons fresh orange juice
2 Tablespoons fresh lemon OR lime juice
I cup ice
Kosher salt (to rim glass)
Lime Wedge (for garnish)
Instructions
In a blender, add the nectar, juices, and ice. Blend until the ice is crushed and the mixture is slushy. Serve immediately.
Nutrition Information
Yield
1
Serving Size
1
Amount Per Serving
Calories

101
Total Fat

0g
Saturated Fat

0g
Trans Fat

0g
Unsaturated Fat

0g
Cholesterol

0mg
Sodium

591mg
Carbohydrates

28g
Fiber

3g
Sugar

16g
Protein

1g
You May Also Like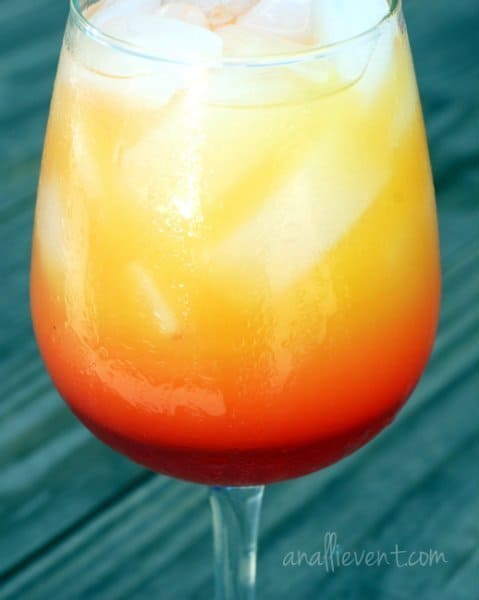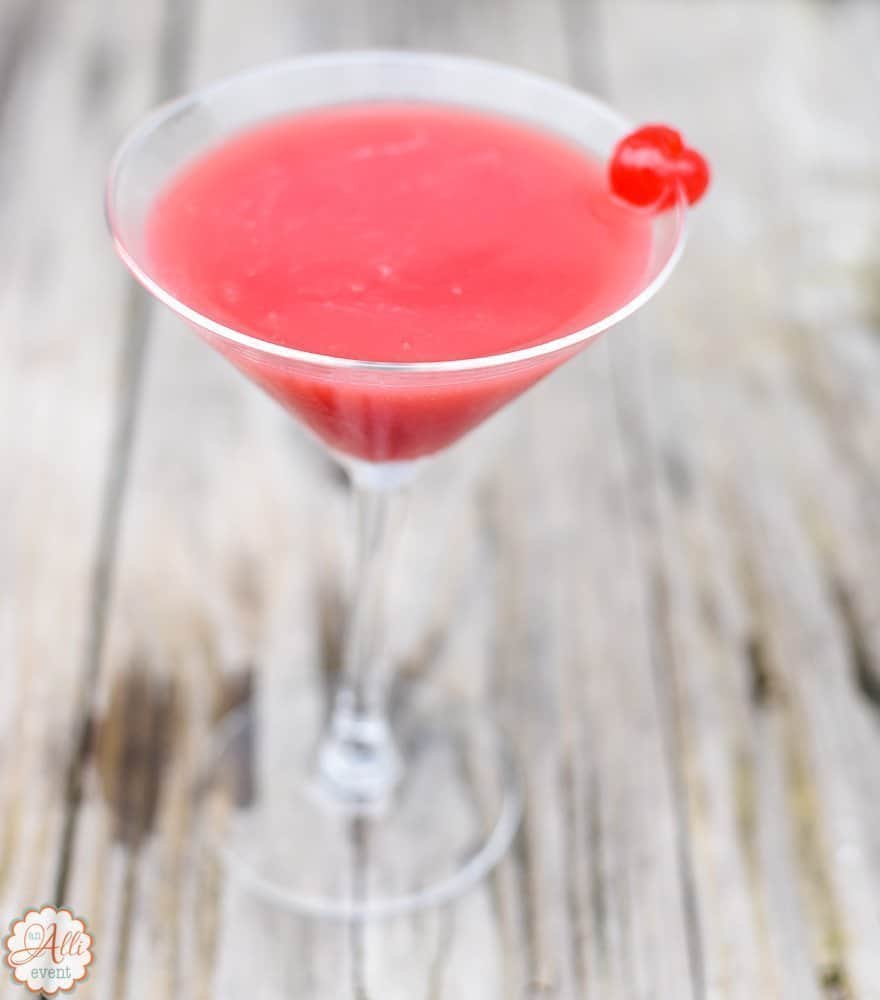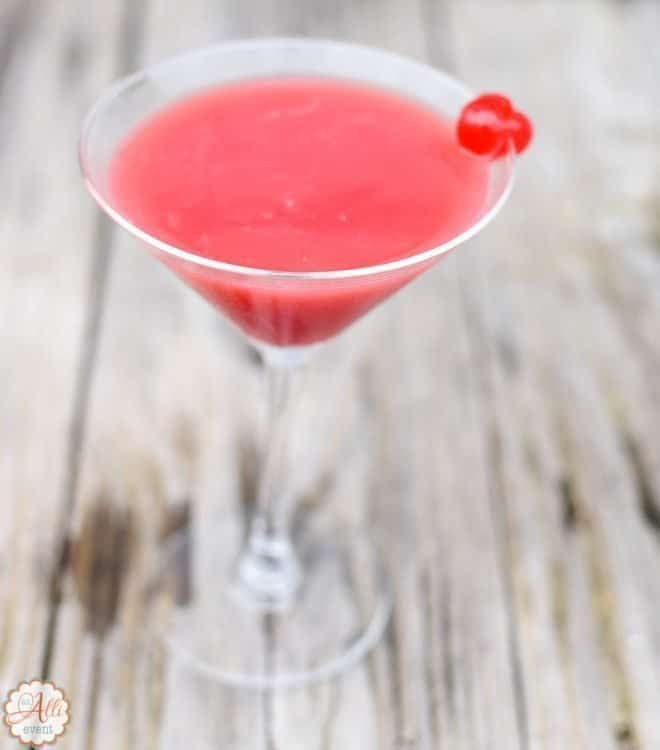 Bacon-Wrapped Cocktail Smokies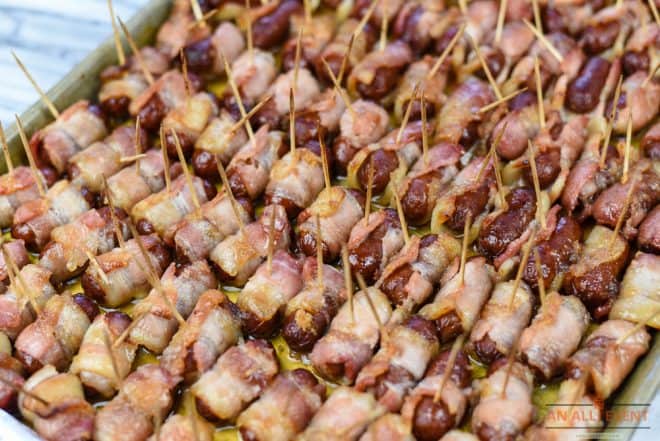 Orange Blossoms – Mini Cupcakes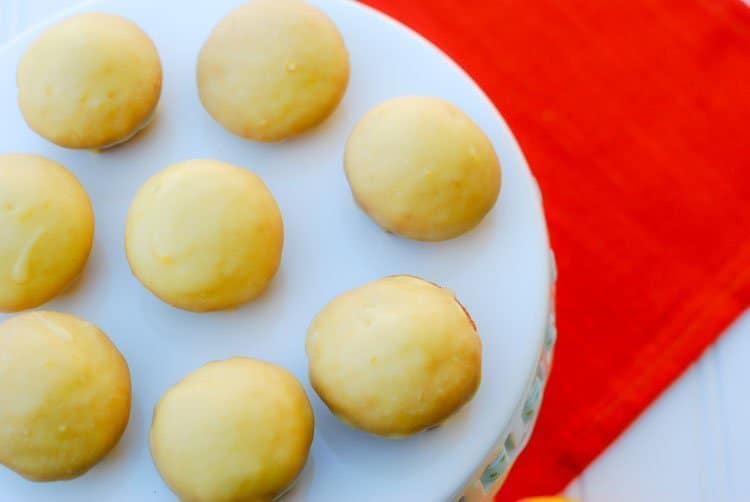 Book Club Party and Virgin Sangria Recipe