Banana Split Pie is a no-bake dessert that's perfect during the hot summer months. This easy dessert begins with a graham cracker crust and is filled with a cream cheese mixture, crushed pineapple, and bananas. Whipped topping and maraschino cherries top off this fabulous dessert.
Remember back in the day when Banana Split desserts were all the rage? I do! I'm bringing it back with a pie instead of a huge dessert. Actually, my dad is bringing it back.
Dad's Banana Split Pie
So, I was visiting my dad in my hometown in GA last week and I reminded him that his sour cream pound cake goes back and forth as the number one or two recipes on my site. He grinned real big and he replied: "Yeah, you told me. I've been thinking and I believe my Banana Split Pie will do great on your blog."
Did my dad really say that? Well, yes he did. Then he proceeded to give me his recipe. I think my 86-year-old dad is trying to take over my website and I love it.
Ingredients for Banana Split Pie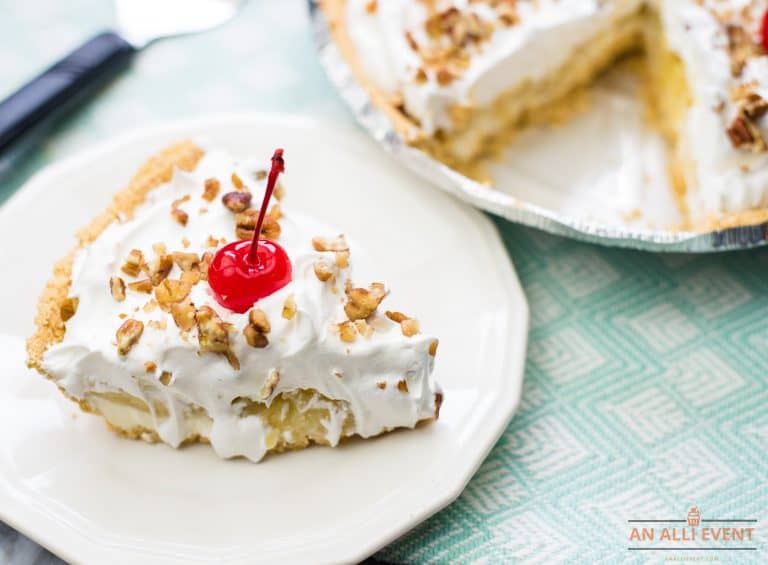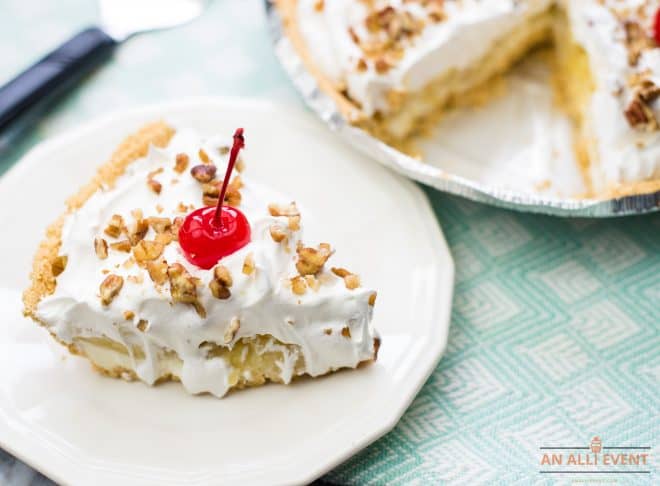 The complete recipe is down below but here is a list of ingredients you'll need.
Graham Cracker Crust (ready-made or homemade)
Softened cream cheese (4 oz.)
Butter, softened
Powdered sugar
Bananas
Crushed pineapple
Whipped topping
Chopped pecans (or walnuts)
Maraschino Cherries (garnish)
How To Make a Banana Split Pie
Mix together cream cheese, softened butter, and powdered sugar. Cream until fluffy. Spoon the cream cheese mixture into the pie crust.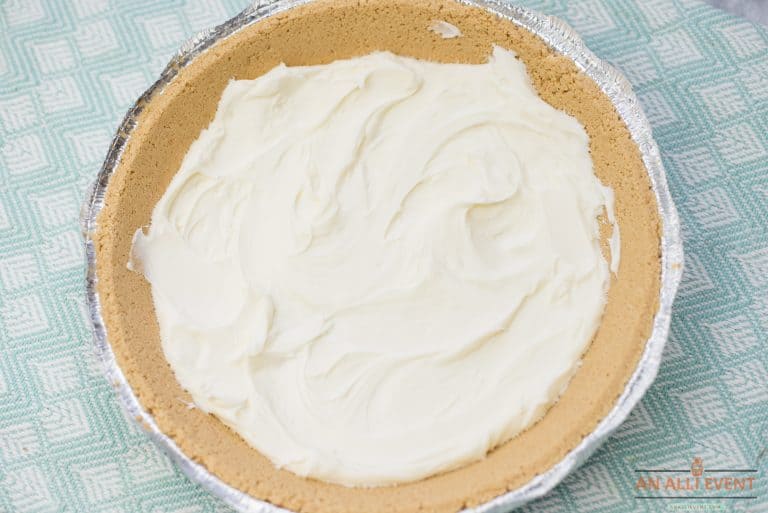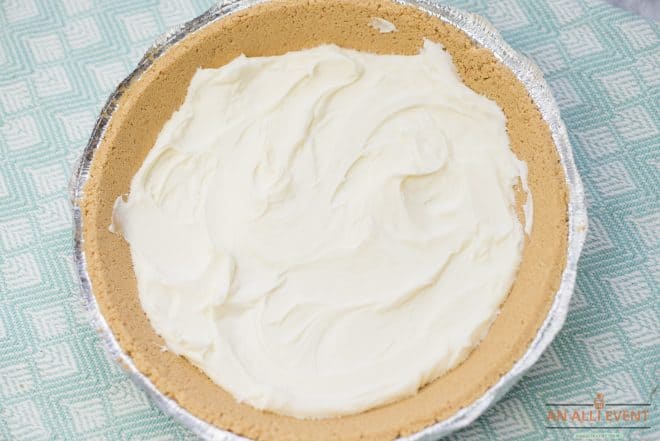 Place sliced bananas over the creamed cheese mixture.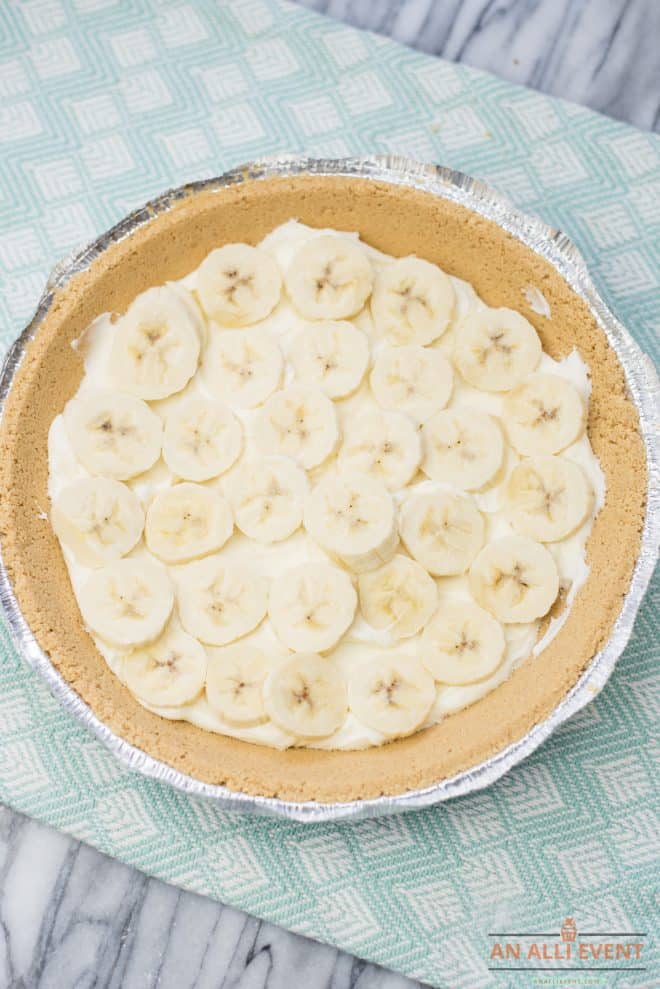 Spread crushed pineapple over the bananas.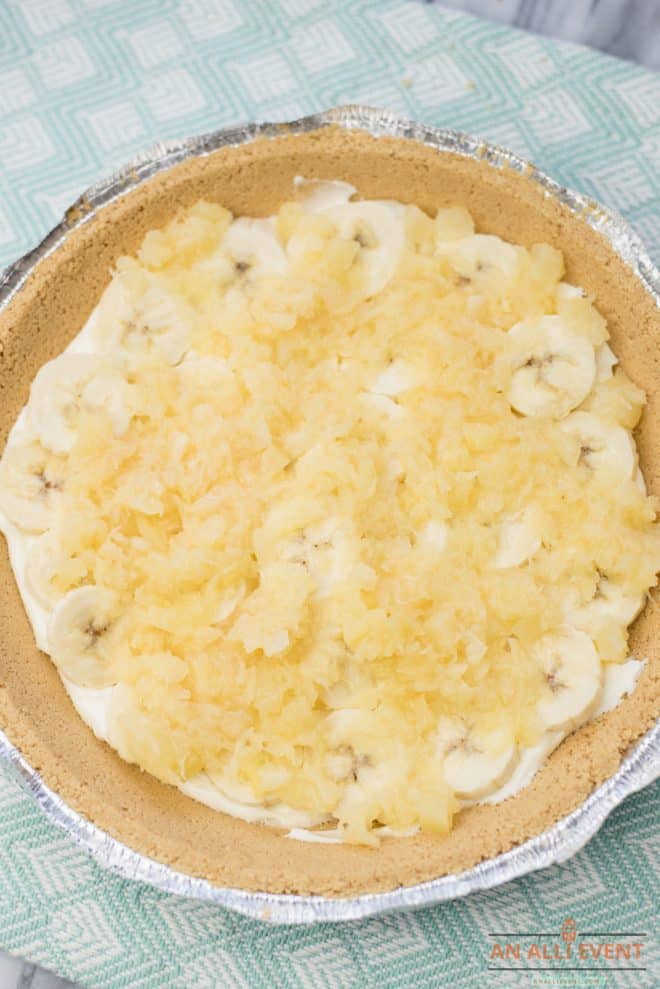 Top with whipped topping and chopped pecans. Place in the refrigerator for at least one hour before serving. Store leftovers in the refrigerator.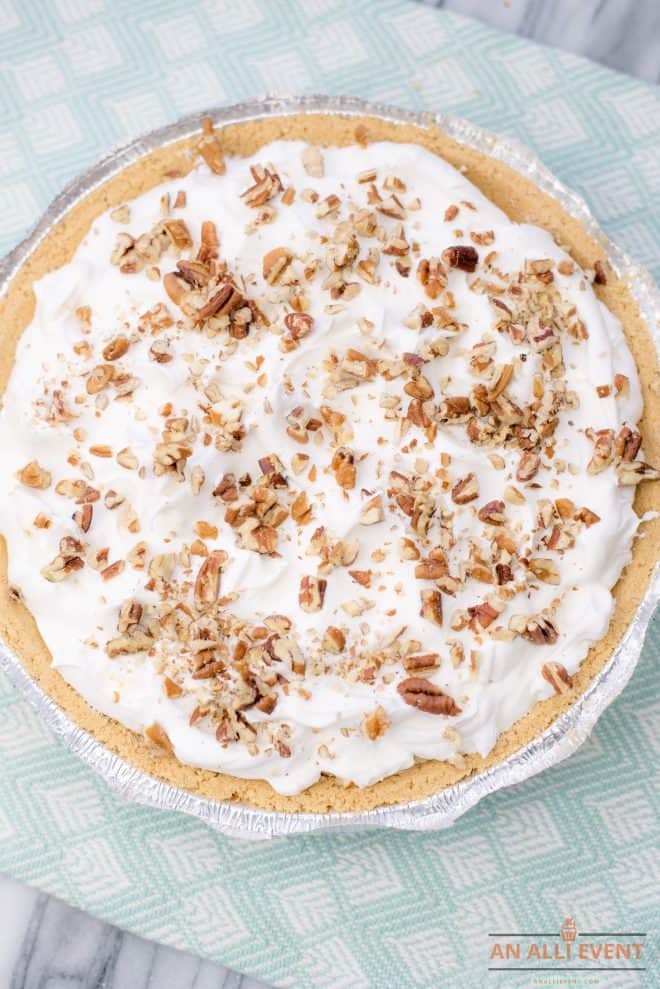 Garnish with cherries before serving.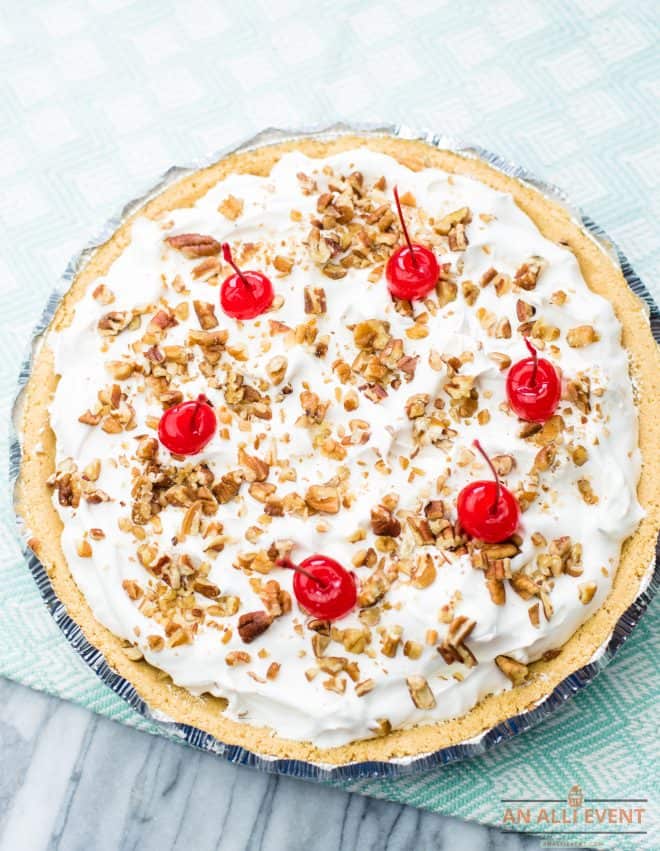 Note: Whenever I serve this pie for our weekly family Sunday dinner, I make it the night before and let it chill overnight in the refrigerator.
You May Also Like
Yield: 6 servings
Banana Split Pie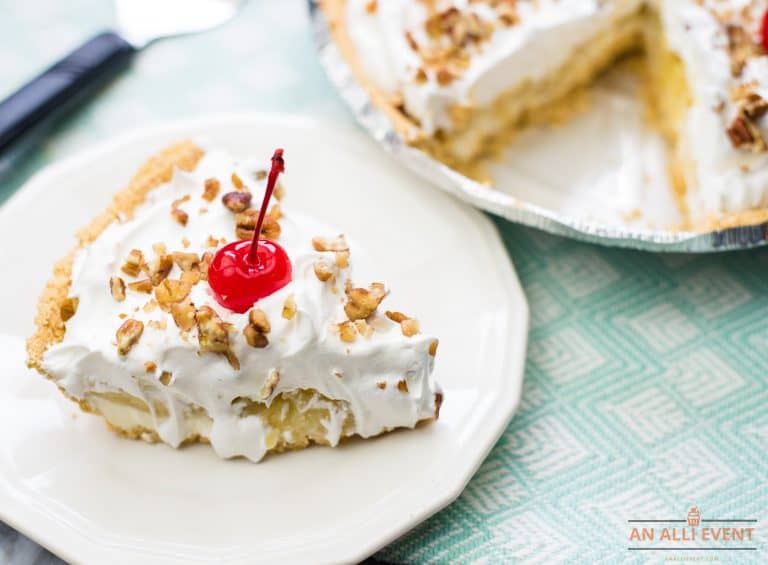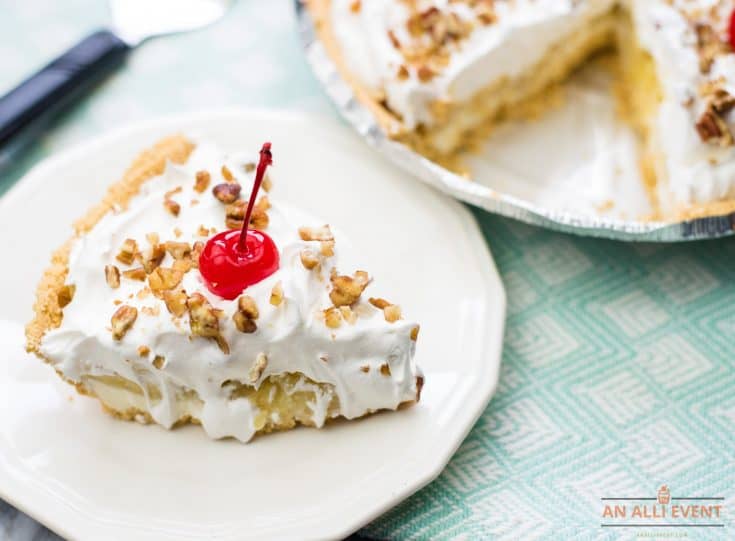 Banana Split Pie is an easy-to-make no-bake dessert. A cream cheese mixture is poured into the pie crust. Layers of bananas and crushed pineapple are topped with whipped topping, nuts, and cherries.
Ingredients
1 graham cracker crust (10-inch)
4 oz. cream cheese, softened
1/4 cup butter, softened
3/4 cup powdered sugar
2 medium bananas, thinly sliced
1 (8 oz.) can crushed pineapple, well-drained
8 oz. frozen whipped topping, thawed
1/2 cup chopped pecans (or walnuts)
Instructions
Add cream cheese, butter, and powdered sugar to a mixing bowl. Cream until light and fluffy. Pour into the graham cracker crust.
Place sliced bananas over cream cheese mixture. Spread crushed pineapple over the bananas. Top with whipped topping. Sprinkle with nuts.
Refrigerate for one hour or until time to serve.
Garnish with maraschino cherries before serving, if desired.