My grandma always served Pink Cloud Jello Salad whenever we had family gatherings and I always looked forward to this salad made with crushed pineapple, strawberry jello, cottage cheese, and cool whip. I love this salad and it reminds me of grandma.
I've noticed lately that jello salads are making a huge comeback. I don't know if it's because we've been on lockdown so long or what, but a favorite southern comedian has been sharing all her favorite jello salads on her Facebook page and her fans are eating them up.
My youngest daughter, Caitlin, doesn't get the fascination we "older" southerners have with jello salads. She doesn't like them and says it's a textural thing. It's obvious she wasn't raised that way and I take all the blame. I should have made more jello salads when she was growing up.
Grandma Fisher's Pink Cloud Jello Salad
I could always count on Grandma Fisher making her Pink Cloud Jello Salad when she hosted our huge family reunions. She would make several cakes, pies, main dishes, sides, and her famous Pink Cloud salad.
I was thrilled when my aunt Jane passed the recipe along to me. You know how I cherish family recipes and I think the memories attached make them taste even better.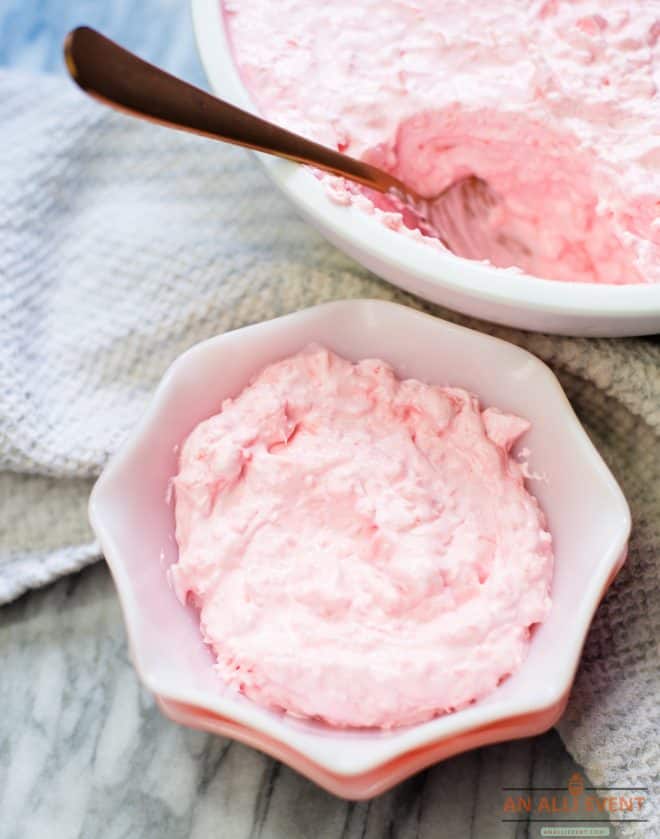 Ingredients for Pink Cloud Jello Salad
You only need 4 ingredients to make Grandma's salad. Scroll down to the end to see the full recipe card.
Crushed Pineapple (Drained and juice reserved)
Strawberry Jello
Cottage Cheese
Cool Whip
To make this simple salad, drain the pineapple juice, add it to a saucepan and bring to a boil. Sprinkle the jello over the pineapple juice. Stir until combined, remove from the heat and let cool.
Once the pineapple juice/jello mixture is cooled, spoon the mixture into a medium-size bowl. Stir in the pineapple and cottage cheese. Fold in the cool whip. Refrigerate for several hours or until chilled and set.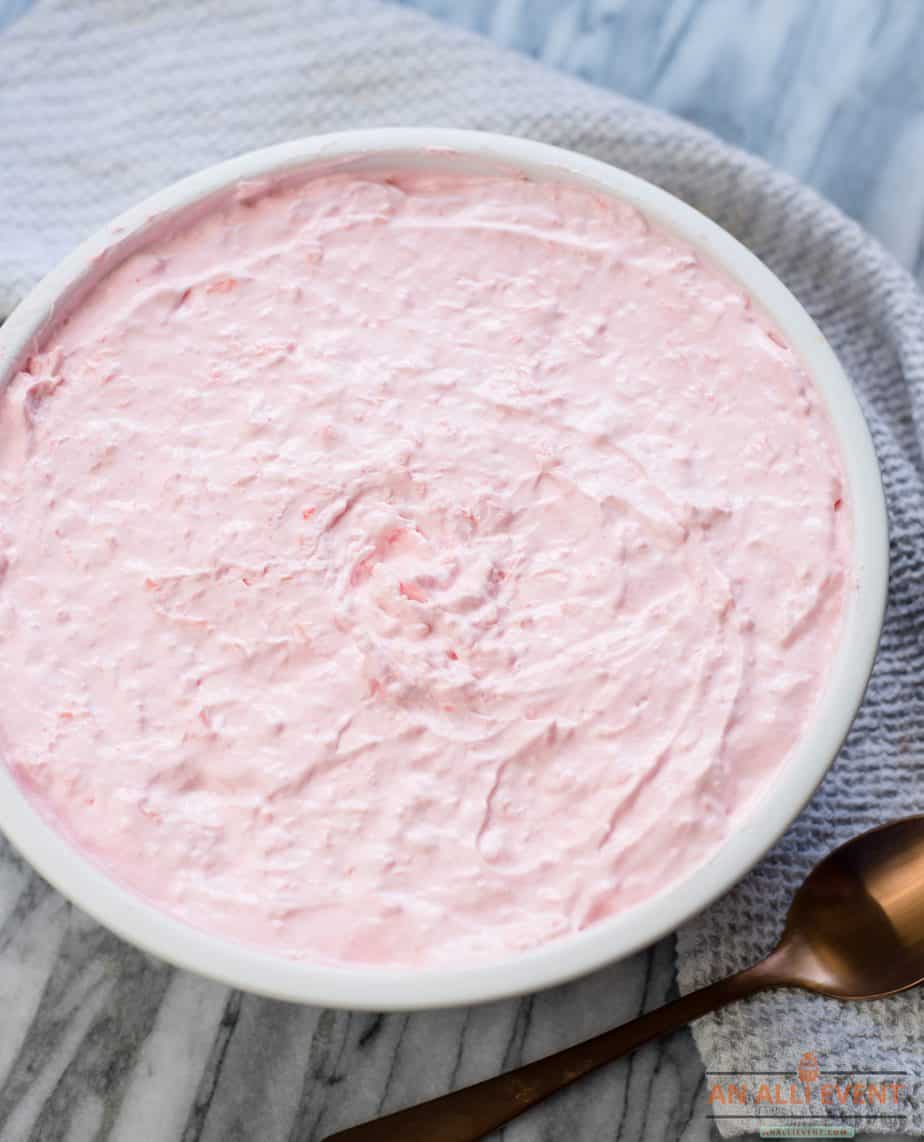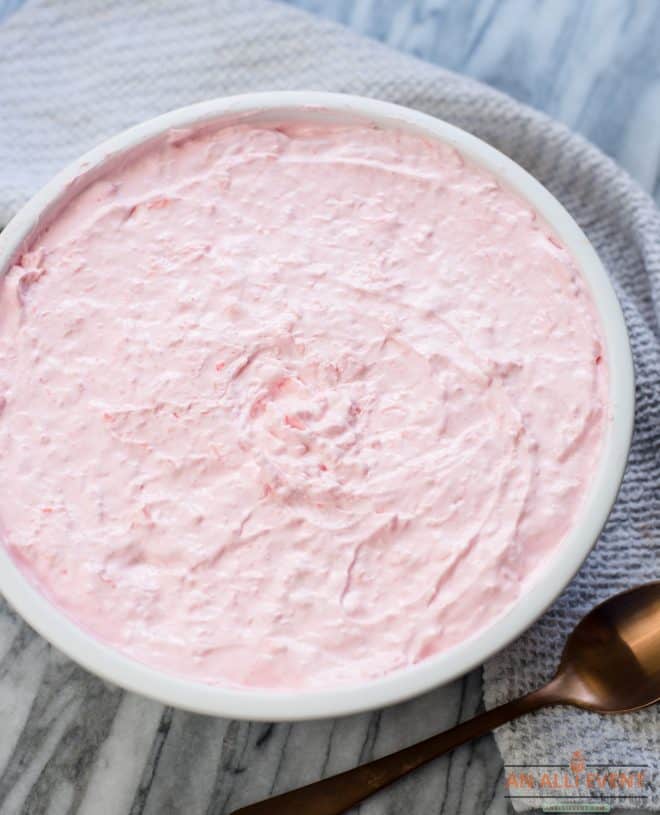 You May Also Like These Recipes
Yield: 8 servings
Pink Cloud Jello Salad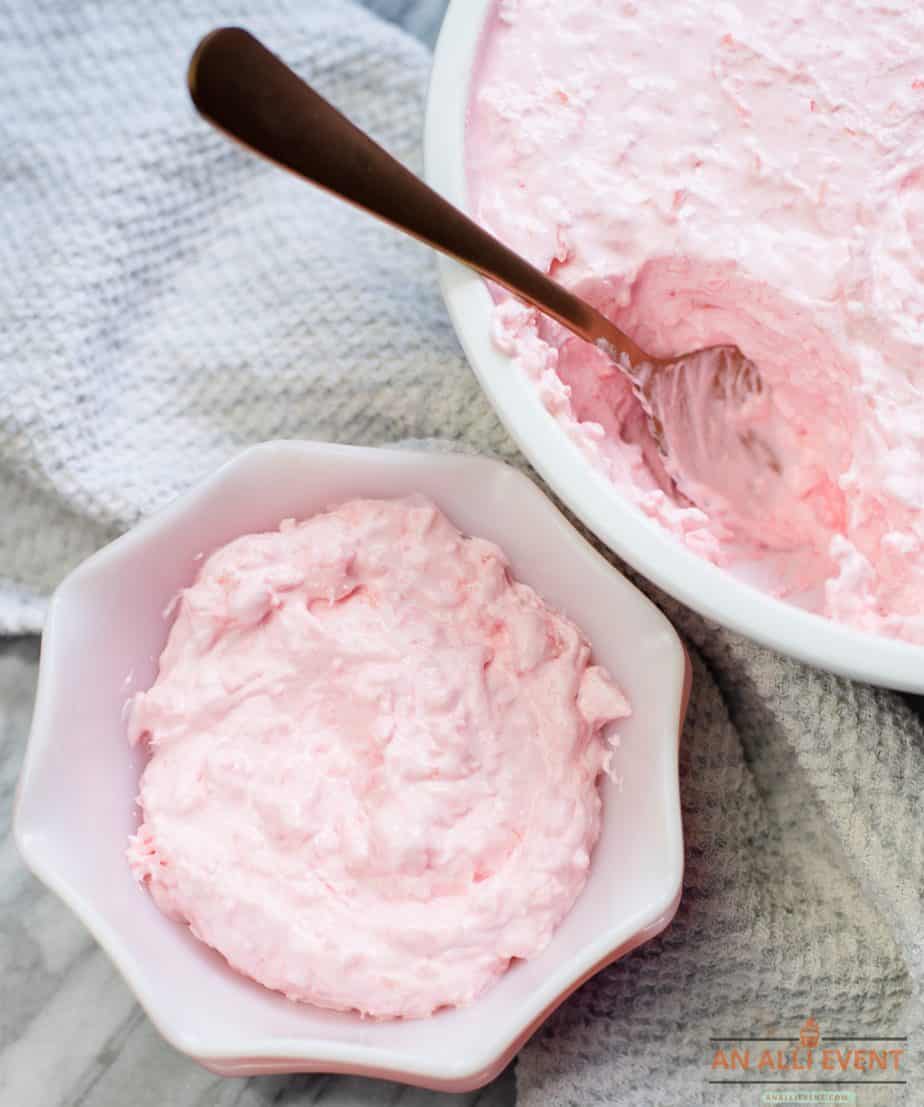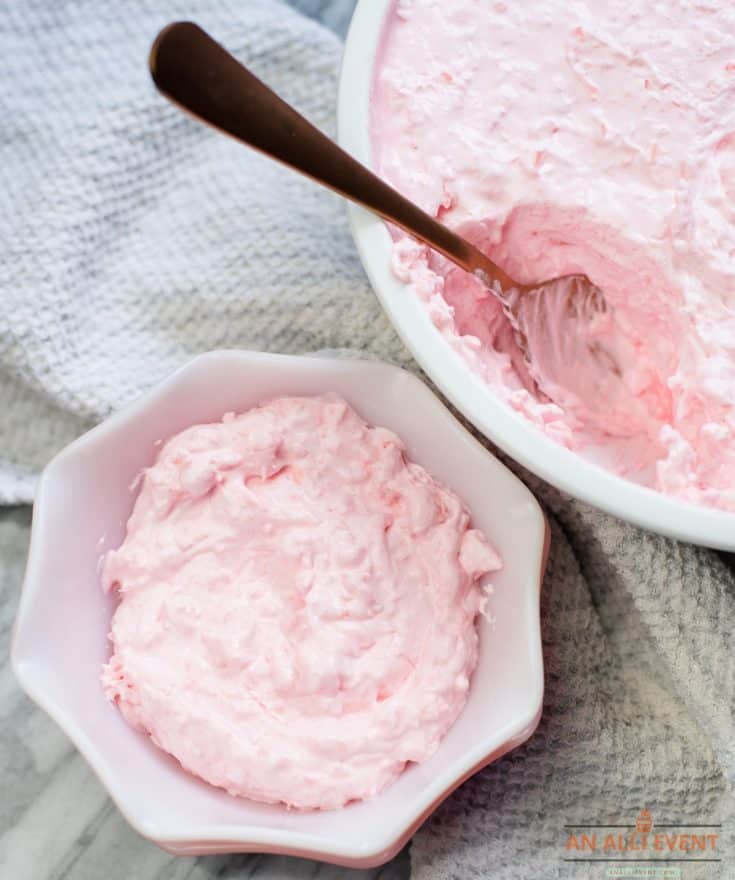 My grandma made Pink Cloud Jello Salad every single time we had a family reunion. This delicious chilled salad is easy to make and brings back so many fond memories.
Total Time
2 hours
7 minutes
Ingredients
1 can crushed pineapple (20 oz) - drained and juice reserved
1 pkg. strawberry jello (3 oz.)
Cottage cheese (12 oz. small curd)
Cool Whip, (8 oz.)
Instructions
In a medium-sized saucepan, bring pineapple juice to a boil.
Sprinkle jello over pineapple juice and stir well, let cool.
Add pineapple juice/jello mixture to a medium-sized bowl. Stir in pineapple and cottage cheese.
Fold in the cool whip. Cover and refrigerate for several hours or until set.
Nutrition Information
Yield
8
Serving Size
1
Amount Per Serving
Calories

62
Total Fat

1g
Saturated Fat

0g
Trans Fat

0g
Unsaturated Fat

0g
Cholesterol

2mg
Sodium

81mg
Carbohydrates

12g
Fiber

0g
Sugar

11g
Protein

2g