I will never forget the first big holiday meal I hosted. I was twenty-something and living 950 miles away from my mom. Thankfully, she was just a phone call away. Since then, I've learned a few secrets when it comes to hosting a stress-free holiday meal.
That long-ago holiday meal was full of surprises. It was my first time roasting a turkey and I accidentally left the giblets in one end of the turkey. Who knew they were inserted in both ends? I didn't. Mom's cornbread dressing turned out perfectly and the dumplings were on point. So, there's lots more good than bad when I think back on that day.
Welcome to the 5th annual 12 Days of Holiday Ideas event, hosted by Shirley of Intelligent Domestications and Erlene of My Pinterventures Between Nov. 11th and December 6th there will be hundreds of new ideas shared by over 55 Co-host bloggers!
Go here to see our kick-off collection of Holiday ideas as well as all of this year's talented participating DIY and Foodie Blogs. Download this year's November and December calendars with all of the topics and dates so you can make plans to watch for ideas!
We are hosting a BIG GIVEAWAY from our Sponsors this year! Be sure to scroll all the way down for more information and to enter to win!
Secrets To Hosting A Stress-Free Holiday Meal
Plan Ahead
Make a list – make lots of lists and check them twice or more. When it comes to hosting a holiday meal, it pays to plan ahead. If you wait until the last minute, the turkeys and hams are picked over in the grocery store. You may have to drive to several stores to find that can of cranberry sauce. Sadly, my family likes the canned kind the best. At least that's one less homemade dish I have to prepare.
You will love my FREE Thanksgiving Planner! It's so pretty and covers everything. You can print it here.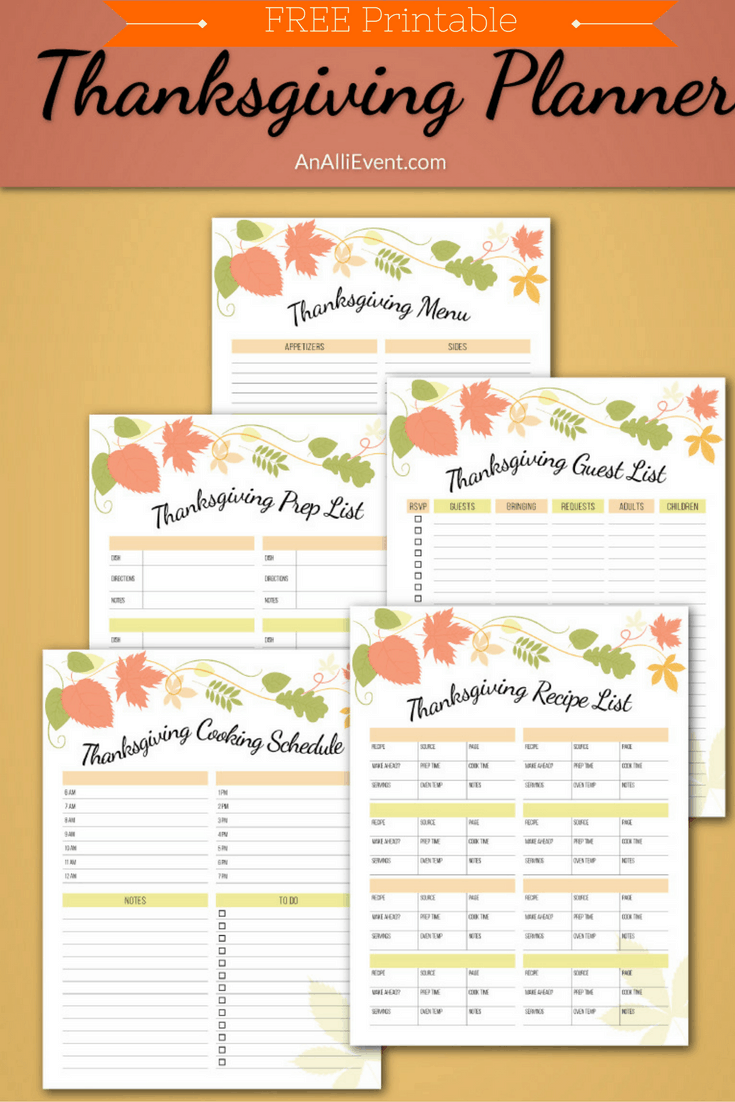 Menu
While you're making all the lists, plan the menu. Will you be cooking everything (I do)? If you're hosting a potluck, make sure everyone knows what dish they are responsible for.
My holiday menu rarely changes. Sure, I may add a different vegetable or side dish, but the main dishes stay the same.
Cook and Clean Ahead of Time
Give the house a good cleaning a few days before you are hosting the holiday meal. Then, the day of, you can make sure the bathrooms are clean with fresh hand towels, toilet paper, etc. The kids can help tidy up the living areas and make sure their beds are made.
I usually make all the desserts ahead of time. Casseroles can be prepared the day before and refrigerated until time to pop them in the oven.
For instance, I make my sweet potato casserole the day before. I don't add the pecan topping until right before baking. I do the same with the cornbread dressing. I add more broth right before baking.
I also set the table, complete with a holiday centerpiece, the night before. It saves me so much time on the day of the big meal. I always use cloth napkins, china, etc. A holiday meal is a special occasion and my grown kids always pitch in and clean up afterward.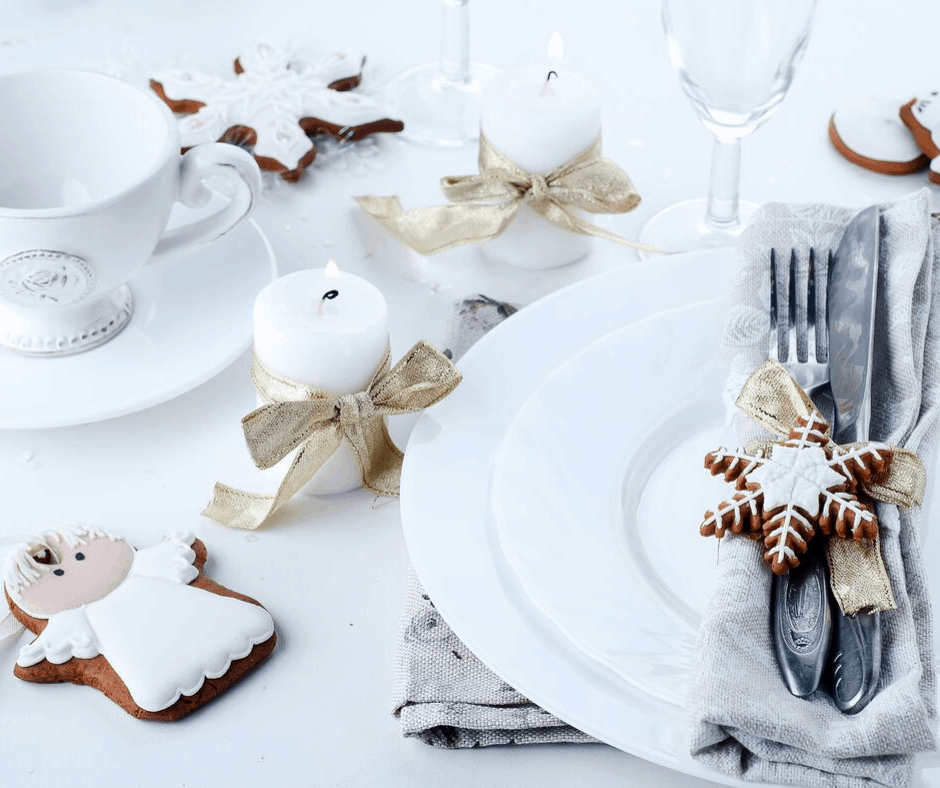 Cooking The Day of The Holiday Meal
For me, a stress-free holiday meal means a cooking timeline or a count down to dinner timeline. I keep the menu and timeline right beside the stove so I can know what time each dish needs to go in the oven.
Buffet Style Is The Way To Go When Hosting A Crowd For A Holiday Meal
I have a large family, so I usually serve holiday meals buffet style. Use the island or peninsula in your kitchen for the buffet. It's so much easier!
Relax – The Real Secret to Hosting A Stress-Free Holiday Meal
Your guests can sense if you're uptight and worried about the meal. Relax, everything will be just fine. If you're relaxed, your guests will feel relaxed.
Remember when I accidentally left the giblets in one end of the turkey? I just jerked those babies out, disposed of them and no one was the wiser. At the time I was mortified. I can look back and laugh about it now!
Some things will probably go wrong, but we don't have to go wrong with them. Remember, holiday meals are all about getting together with friends and family, eating good food and making great memories. Relax, you've got this!
You May Also Like
How To Deep Fry A Turkey (the only way I cook my Thanksgiving turkey)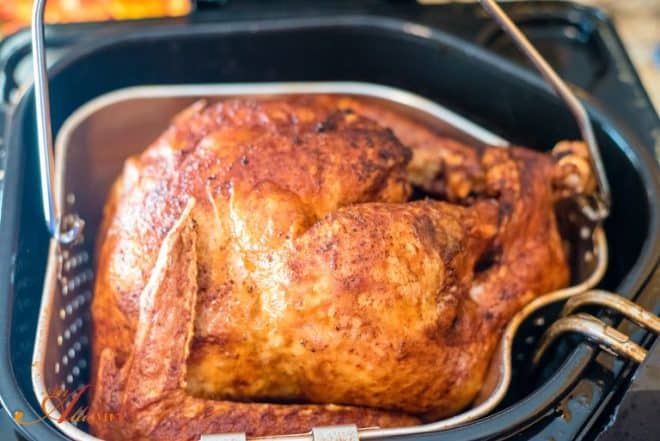 Mom's Turkey Rub (For Deep-Fried Turkey)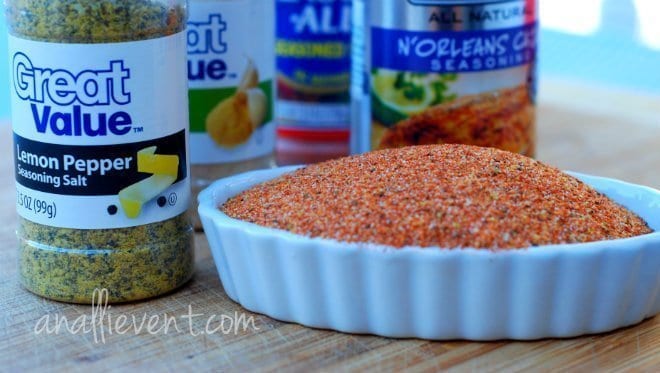 Chocolate Cake With Candy Cane Forest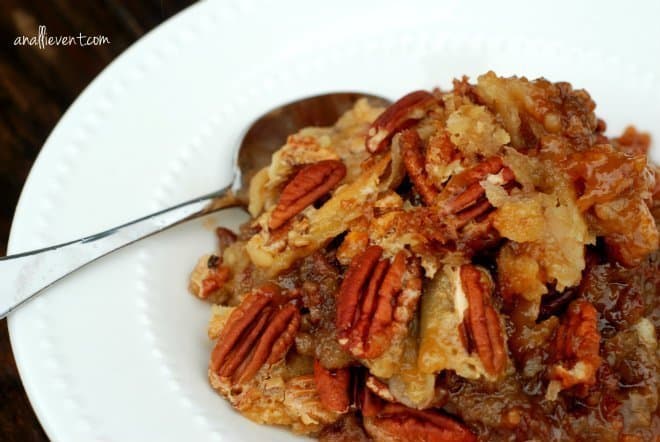 You are invited to the Inlinkz link party!
MEET OUR SPONSORS who have generously donated fabulous prizes for the Big Christmas Giveaway!
DecoArt winner will receive a prize package valued at $100!
Dixie Crystals/Imperial Sugar winner will receive a Keurig Coffee Maker valued at $100!
Oriental Trading winner will receive an OrientalTrading.com gift card valued at $200!
Cabot Cheese winner will receive a gift basket of Cabot products valued at $75!
Burlap Fabric winner will receive a prize pack of products valued at $50!
Zulay Kitchens winner will receive one Milk Frother and a Lemon Squeezer valued at $21
It's Home To You winner will receive one wooden Santa sign valued at $65
Giveaway begins Nov. 8, 2019, and ends Dec. 6, 2019. Winners will be notified by December 13, 2019. Sponsors will ship each prize to the winner. There will be a total of seven winners, one for each prize. Drawing is by random selection using the Rafflecopter widget.
Must be 18 to win. Open to U.S. residents only.