Sometimes it's difficult to find Christmas games that the entire family will love. My family loves these 5 fun family Christmas games. I think you will too!
Our family loves to play games, especially during the Christmas season! From board games to large group games, we're all in. For your convenience, I've included affiliate links. As an Amazon Associate, I earn from qualifying purchases.
Welcome to Our Festive Christmas Event
Welcome back to year 6 of our Festive Christmas Event where we team up with a bunch of talented blogging friends to bring you creative ways to celebrate your holiday season.
We will be baking some cookie recipes for you, sharing some party games, making some handmade gifts, doing some ornament crafting, and sharing our Christmas movies for family fun. There will be breakfast recipes and as always our decorated Christmas Trees which is always a fun tour of homes.
New this year is Gift Guides. We are right there with you shopping from home due to Covid 19 and we understand how hard that can be so we have been busy little Elves doing tons of research to create fabulous Gift Guides to help you with your holiday shopping.
You will find new ideas every Monday and Wednesday between Oct. 19th through Nov. 18th. Scroll all the way down to find all the ideas linked at the end.
Fun Family Christmas Games
We play so many fun family Christmas games during the holiday season and I love that these games are all family-friendly. Let the fun begin!
Candy Cane Hunt
Think Easter Egg Hunt but use candy canes instead. Candy Cane Hunt is an inside game and kids of all ages love to play this game. Click here to shop for candy canes!
Christmas Tree Cup Stacking Game
You will need a lot of cups for this game. Give two teams of 2-3 people 50 cups per team. See who will be the first team to stack the cups in the shape of a Christmas tree without toppling the tree. You can find green or red cups here.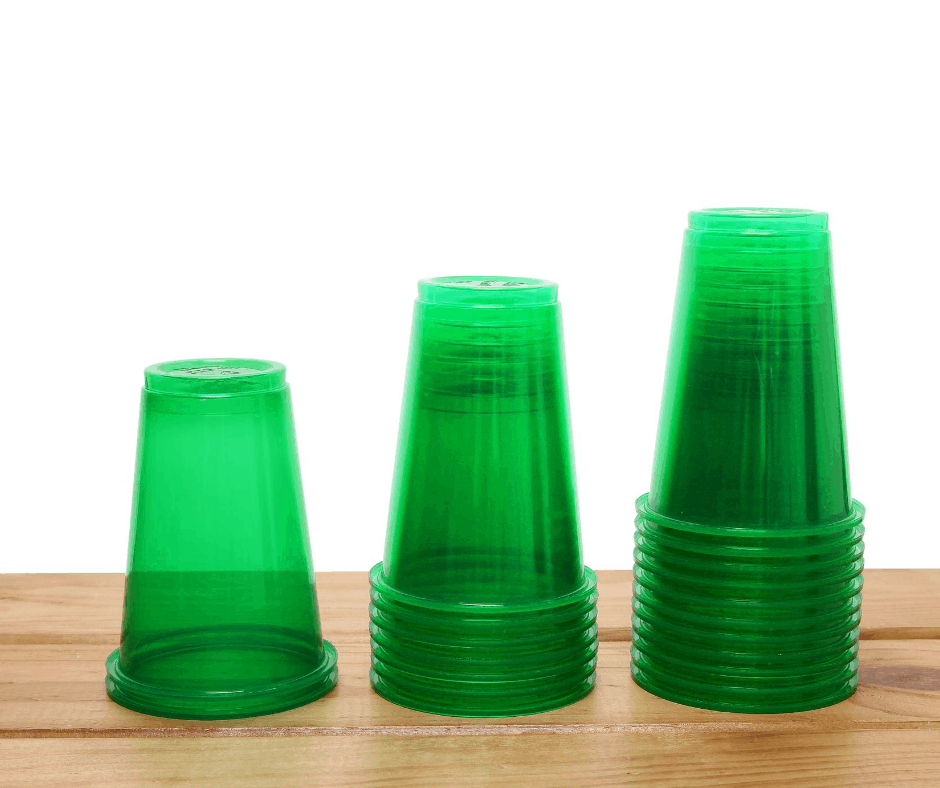 Don't Break The Tape Game
Form two teams of three. Have each team form a straight line (side by side) facing forward. Using one-inch wide masking tape and beginning with the first person on a team, wrap the tape around their waist.
Continuing wrapping all team members together with about 2 feet of tape between each team member. Do the same with the second team.
When you say go, each team will move as quickly as they can to the finish line. If the tape breaks, they must stop and repair the connection before continuing. They are not allowed to use additional tape. The first team to make it to the finish line (with tape intact) wins.
I like this masking tape!
Clean Trivia Challenge (Free Printable)
After a festive day of Christmas activities, a nice bath or shower is cleansing and invigorating. Test your family and friends to see who knows their soap brands. Below is a sample photo of the free printable. The link to print is down below.
Click this link to get a free printable Clean Trivia Challenge. The correct answers are included >>> Clean-Trivia-Challenge-Printable
Marshmallow Stack
For this fun game, you'll need a couple of bags of large marshmallows. Place a coaster in the center of a table. Each player takes a turn placing a marshmallow on the coaster until they have to start stacking them. See how high you can go. When the stack falls, the player who caused it to fall is out.
You May Also Like These Festive Christmas Activities
Check Out All The Festive Christmas Games Below!
Free Christmas Word Scramble Game Printable My Pinterventures
Cute Printable Christmas BINGO Game Intelligent Domestications
Christmas Lights Scavenger Hunt As For Me and My Homestead
Christmas Gift Exchange Game The Aspiring Home
Christmas White Elephant Gift Exchange With A Twist Little Vintage Cottage
Christmas Gift Exchange Dice Coffee With Us 3
Grinch Bingo (A Free Printable) From House To Home)
Bobbing For Candy Canes Christmas Party Game Blogghetti
Fun Family Christmas Games An Alli Event
DIY Holiday Ice Breaker Game Interior Frugalista
Christmas Movies Word Search Simply Inspired Meals
Printable Christmas Pictionary Game Craft Rocker
Mix It Up Gift Exchange Game Polka Dot Poplars
Baking Cookies Christmas Bingo Game for Kids Pretty DIY Home
How Many Words: Cozy Wool Mittens Eye Love Knots
Christmas Pictionary Christmas Tree Lane
The Office Christmas Trivia Printable Domestically Creative
Ornament Guessing Game Purple Hues and Me
Christmas White Elephant Game For Families Mom Home Guide
Christmas Family Feud Game Creative Cynchrocity
The Best Games for Large Groups Farm Girl Reformed
Great Family Board Games Tikkido
Super Fun Snowman Sasquatch Relay Race Our Sutton Place
Christmas Light Bingo with Free Printable Domestic Deadline
Switch Steal Unwrap Gift Exchange-The Christmas Game My Humble Home and Garden