What makes an event extraordinary? One way is to think outside the box.
As an Amazon affiliate, I earn from qualifying purchases.
One meaning of the word extraordinary is unusually great. What makes an unusually great event? Thinking outside the box! Not doing what everyone else seems to be doing at the time.
I like being different and unique. Pushing the envelope is what I do best.
Christmas Events Are My Favorite
I remember one Christmas event I did. It was part of a winter wonderland theme. I used an ice blue, silver, and white color scheme (nothing new about that). One person remarked that my tablescape could be in a magazine (wow, thanks!).
As my head began to swell (not really) I heard another person remark that Christmas colors should be red and green. She said my table didn't even look like Christmas (wow, thanks!).
My head began to shrink (not really). Everyone has an opinion and it won't always be the same opinion that you have. So what? Decorate with the things you love and get out of that box!
Events Don't Have to Be Formal
I love to dress up every once in a while. But my favorite events are casual ones like the Christmas Pajama Party I planned for 50 women. It was a huge hit and we all wore our PJs.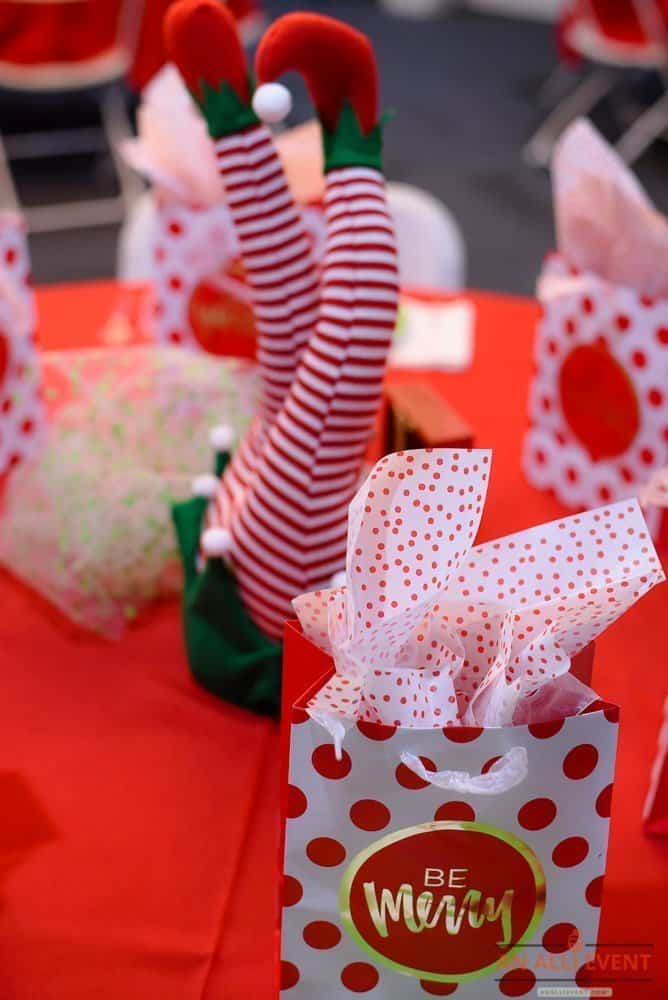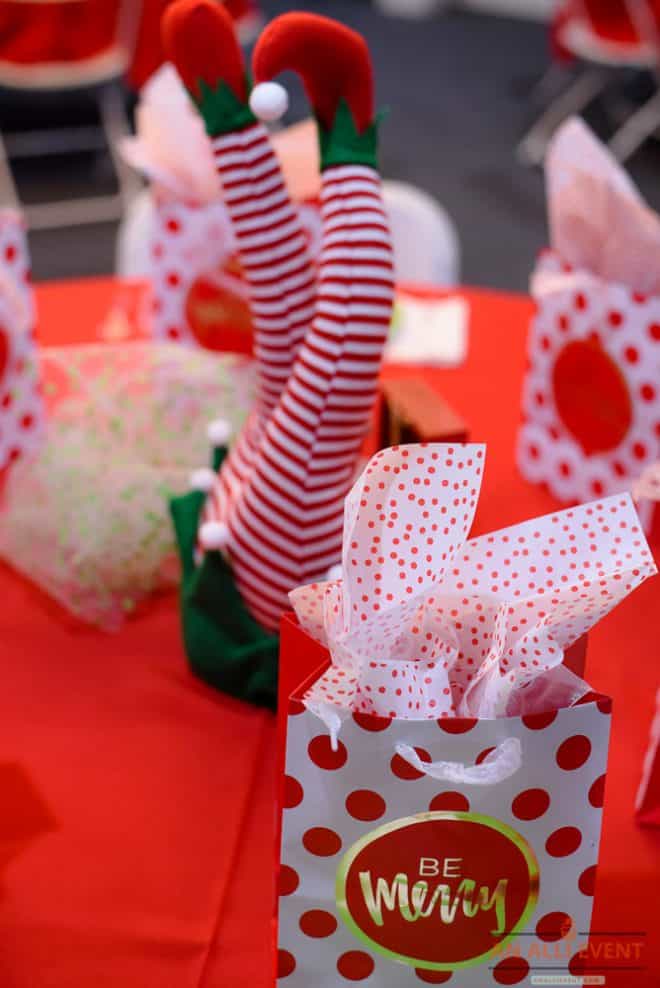 Go With a Theme But Don't Go With The Crowd
The theme (this year) seems to be attaching a sticker, print-out, cut-out, whatever you want to call it – on everything from cups (drink me) to platters of food (eat me).
Yeah, these parties are awesome and the people doing this are very, very creative, and yeah, it can be way overdone, just like putting everything on a stick.
It started with cake pops and now you can get pie on a stick, marshmallows on a stick, and even chocolate-covered Oreos on a stick.
In my opinion (yes, I have a strong one) it takes just too long to put all that stuff on a stick when I can just put it on a nice serving tray and save lots of time and energy.
Although, I do love s' mores on a stick! I'm all about quick but scrumptious food and easy, but stunning decor!
(Don't tell that to my made-from-scratch German Chocolate Cake that I made for Thanksgiving last year – the icing took forever – yet well worth the effort.)
You Make An Event Extraordinary
So, what makes an event extraordinary? You! Own it! Make it yours!
Ways To Get Inspired
Get inspired! How?
Flip through magazines (Better Homes & Gardens, HGTV, Southern Living, and Pottery Barn catalog are some of the ones I like).
These days I have an Apple News+ Subscription on my iPhone. I have access to hundreds of magazines and newspapers.
Or, take a walk.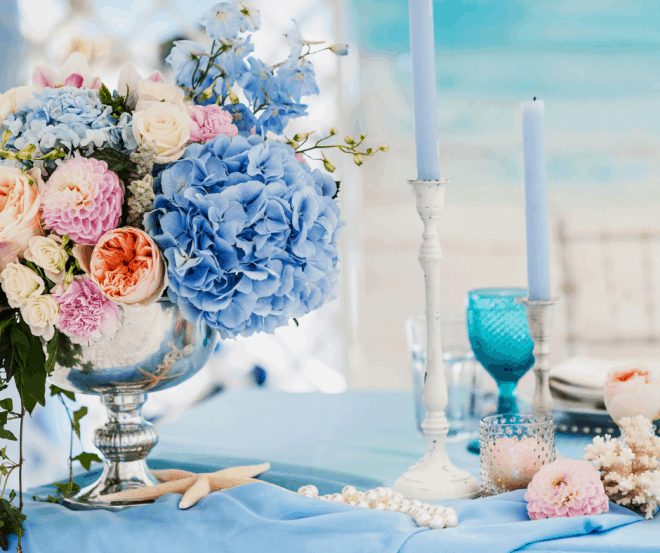 It only takes one tiny spark of inspiration to get your decorating juices flowing! Then, run with it.
Sometimes I will see one thing that I love – an ornament, a flower, a pattern, a texture, color, and poof – the imagination (a powerful tool) will begin to go into overdrive. I just wish it didn't happen at 3 am!
Or, if you feel you are not that imaginative, hey, just "borrow" ideas from me or someone else. I certainly don't mind.
It's been said that imitation is the sincerest form of flattery! Just remember to keep it real, keep it you, keep it funky, and keep it cool!
More Tips for Organizing An Event
Define the purpose of the event and set the date.
Plan, plan, plan! Pulling off a successful event takes a lot of planning.
Find the right venue.
Set a budget and stay true to your budget. (Harder than it sounds!)
Make sure the food is delicious. Everyone remembers the food!
Create a timeline and write it down. I keep my timeline on my notes app and print out a copy.
Relax and have fun – easier said than done!
Take-Home Favors Always Add a Nice Touch
Take-home favors are certainly not a requirement but I always include favors. A favor basically serves as a memory of the special event. Plus, it's a nice way to thank your guests for coming.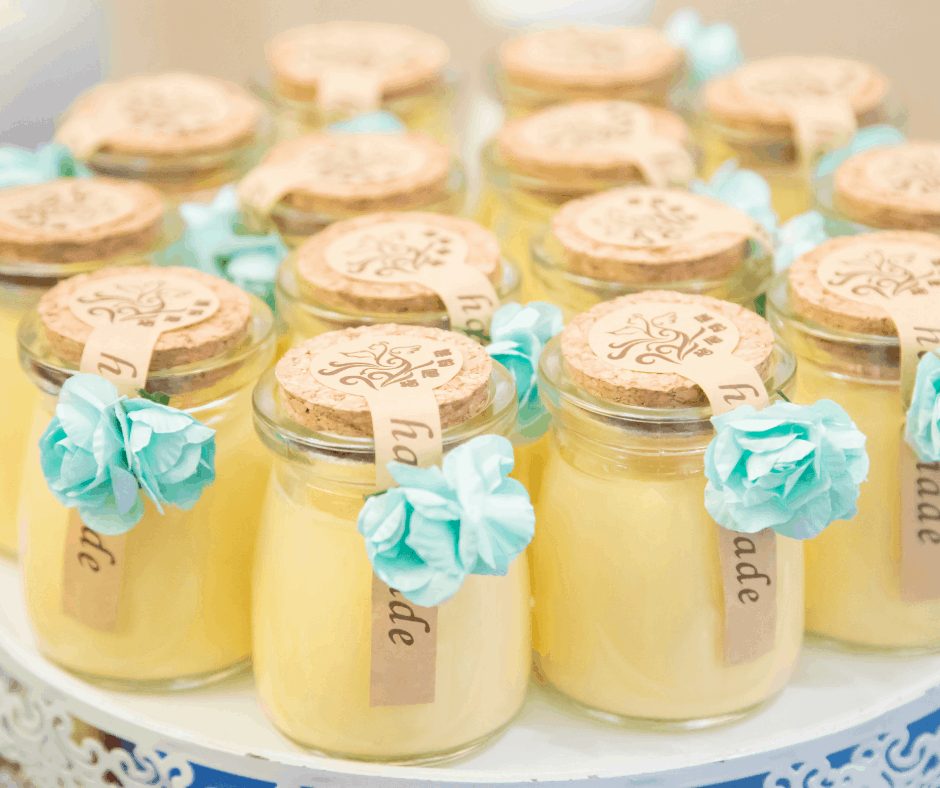 Favors don't have to be expensive but make sure it's something your guests will use.
Homemade favors are always a big hit. I made S'Mores Snack Mix favors for my son's wedding. Everyone was talking about how good they were.
Here are a few more ideas:
When my son got married, his then-fiance asked me to make the party favors for her wedding guests. She asked me to make my S'mores Snack Mix. She loves it and the little jars of snack mix were a huge hit.
People were still asking for the recipe several months after the wedding.
You May Also Like
Bookclub Party Ideas plus Virgin Sangria