Easter is right around the corner!  Have you been so busy that you haven't had a chance to even think about your Easter centerpiece? Here are a few of my favorite and Easy DIY Easter Centerpieces.
One good thing about waiting until the last minute is that most of the Easter decor is probably on sale.  The bad thing about waiting is that all the good stuff may be gone.
I've rounded up a few of my easy Easter centerpieces that I've done in the past.
Easy DIY Easter Centerpieces
I love decorating for Easter. Spring is in the air and it's the perfect time to put up all the heavy winter decor and pull out light, pastel pieces.
Pastel Spring Tablescape
This is one of my favorite tablescapes. I'm using bowls that my mom left me and China from my aunt. Any time I can incorporate pieces that have been handed down through generations, I'm all in.
The centerpiece is almost free! Gather some twigs. Spray paint them white and add pastel colored jelly beans with your hot glue gun. Place in a white or pastel colored vase. You're done!
Another favorite centerpiece is one I put together for my Easter Candy Buffet.
Easy DIY Bunny Centerpiece
You will need a cake plate for the base. Place a bunny in the center of the cake plate, surround him with Easter grass (purchased at The Dollar Tree) and Easter Eggs. I "borrowed" the eggs from my Easter basket wreath.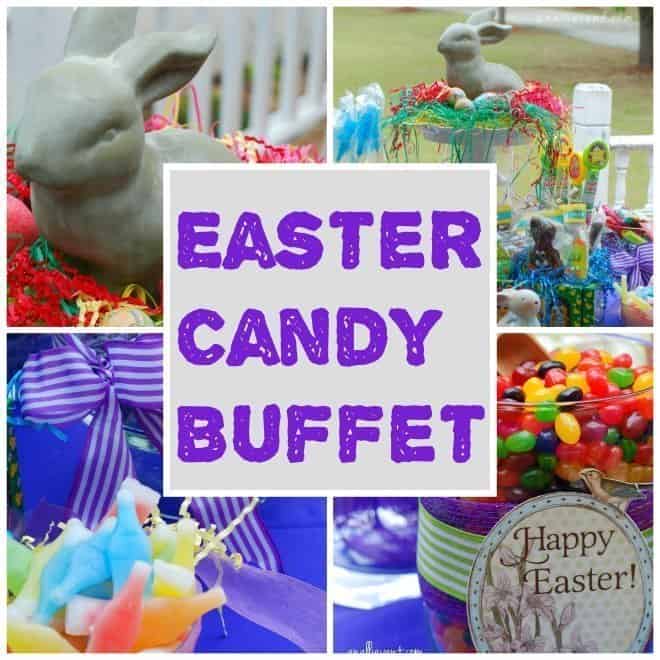 My son-in-law loves PEEPS. I had rather decorate with them than eat them.
I painted some tin cans and added PEEPS to pastel-colored straws. The kids will love this one!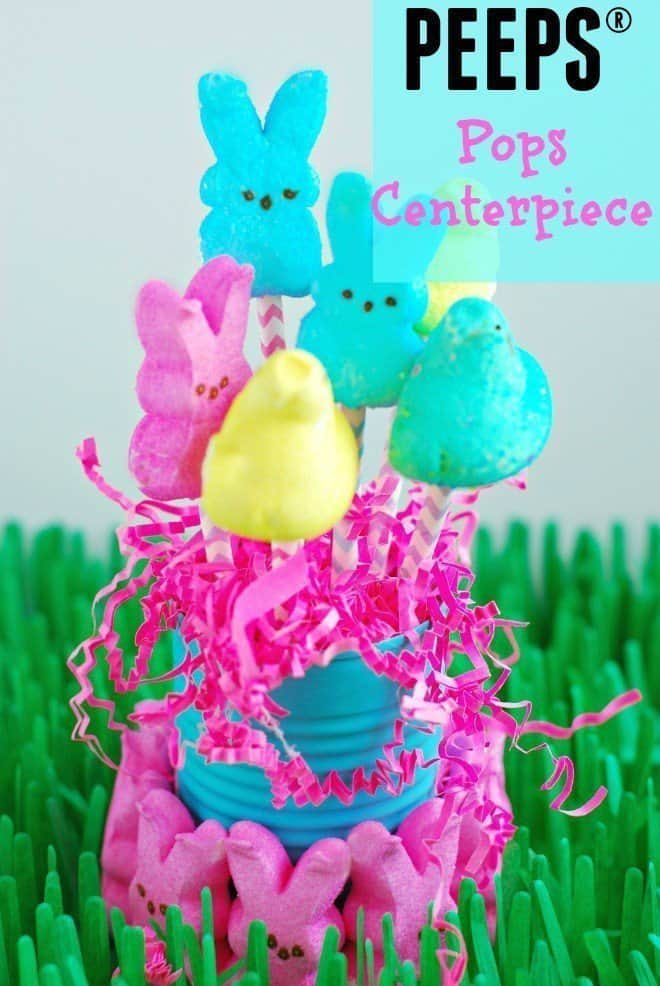 Peter Cottontail Tablescape
One of my favorite Easter tablescapes is Here Comes Peter Cottontail. I loved Peter Cottontail when I was a little girl and this one brings back so many memories.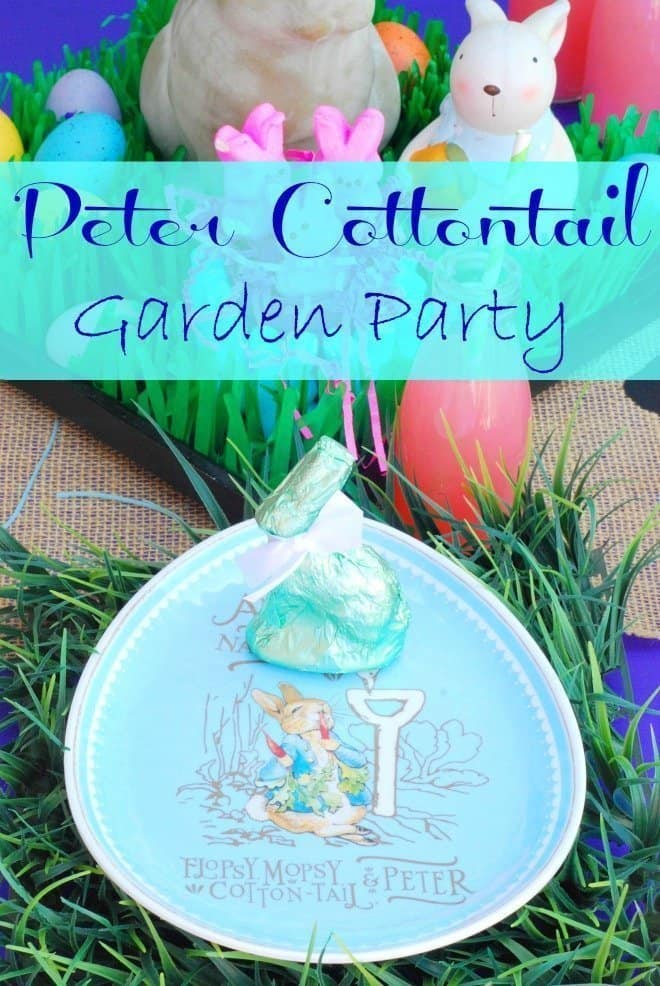 DIY Bunny Tail Runner
This runner is so easy to make. You will need:
Burlap table runner
Silhouette of a bunny, printed and cut out
Pink poms
Hot Glue Gun
Black Felt
Fusible Web Sheets
I found a silhouette of a bunny online. You just need to print it out, cut it out and trace it (twice) onto black felt. Use fusible web to add it to the burlap runner. I bought the pink poms at Hobby Lobby and hot-glued them to the rabbit's behind. Looking back, I should have used smaller poms but the kids love it.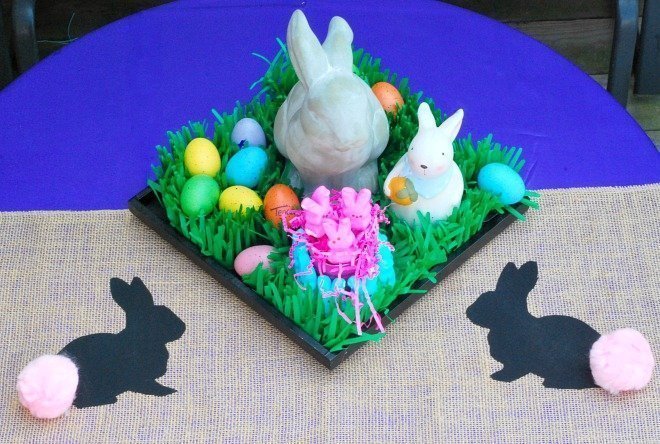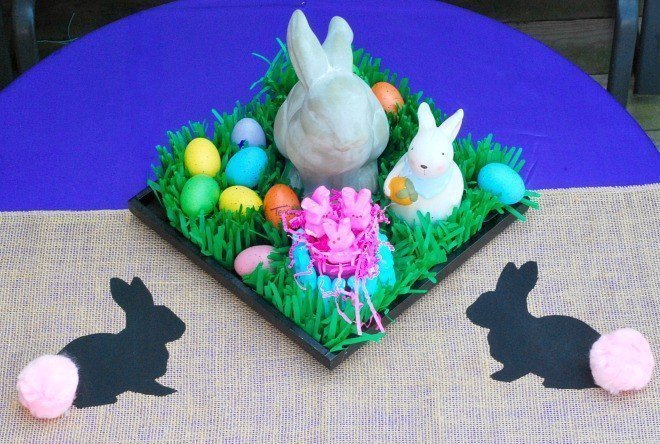 Easter Bunny Mason Jar
You can use different size jars and add chocolate rabbits, candies or jelly beans. You have an instant centerpiece. Small jars with small chocolate bunnies or eggs make great place cards.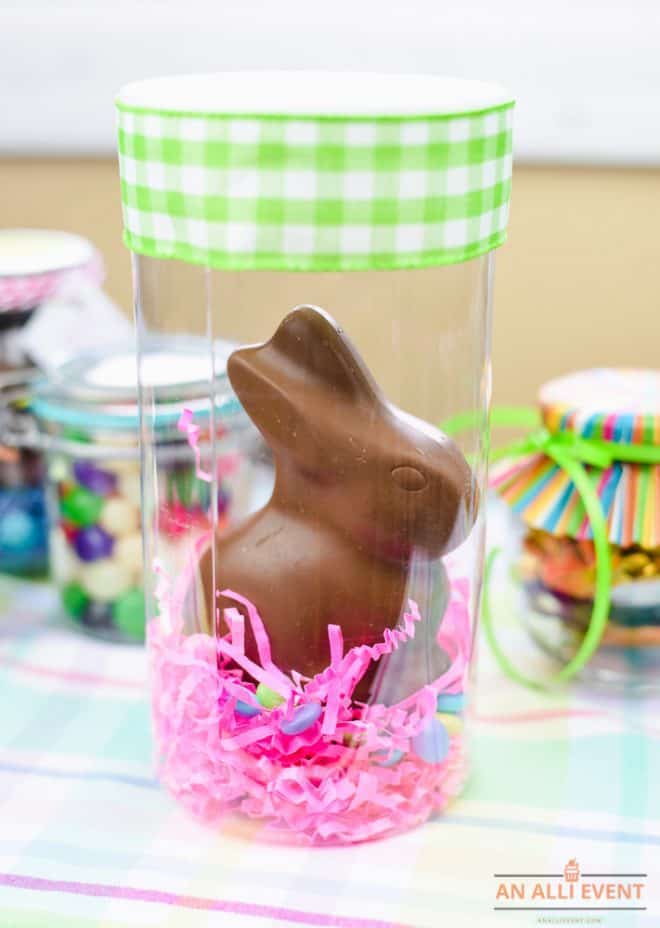 Easter is one of my very favorite holidays. How do you decorate for Easter?
You May Also Like
15 Ways to Decorate Easter Eggs